Asphalt Nitro is an adrenaline-pumping racing game. It lets you race high-end licensed cars at breakneck speeds, perform stunts, and compete in various game modes. The game features challenging tracks and nitro boosts to edge past competitors, offering an exhilarating handheld racing experience.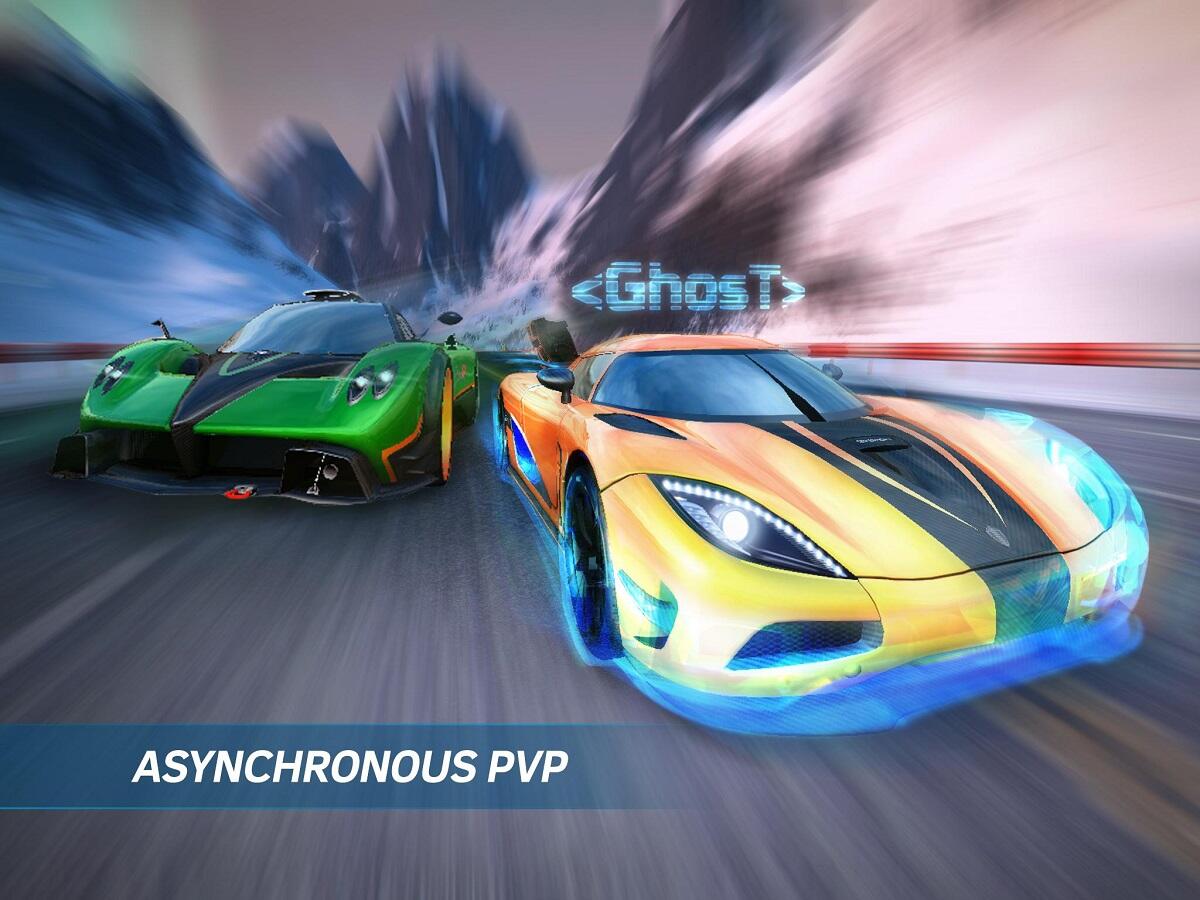 5 Most Typical Features and Functions
Luxury Cars and Exotic Locations
In Asphalt Nitro, players take the wheel of luxury cars like Ferrari LaFerrari and Lamborghini Veneno. These aren't just any cars; they are dreams on wheels, each boasting its power and handling stats. Imagine tearing through the streets of Brazil or the great wall of China, with each location meticulously designed to bring visual delight and challenging races.
The detail in the environments is stunning. From the shimmering reflections on the car to the sun-kissed skylines of the world's most beautiful cities, every race is an opportunity to escape into a world of luxury and speed. You can discover shortcuts or dive off ramps, taking your race off the ground and into the air for a moment of awe before slamming back to the tarmac to continue your dominance.
Stunts and Nitro Boosts
Asphalt Nitro is not just about speed; it's about flair. Hit the ramps, and you're airborne, performing physics-defying stunts that rack up points and fill your nitro bar. This boost is your ace, capable of catapulting your car to incredible velocities, making or breaking your lead in a race. It's not just about using the nitro; it's knowing when. Timing is crucial, and the perfect nitro blast can be the difference between first place and also-ran.
The stunts are where the fun is at, with each successful maneuver not only looking incredible but also filling up your nitro tank. Drifting around corners, jumping off ramps, and getting that perfect landing—it's a constant high that keeps the game exciting and players constantly engaged in mastering their racing skills.
Various Game Modes
Asphalt Nitro keeps things fresh with eight different game modes. Each one offers a new twist on the classic racing formula. Gate Drift demands precision, as you slide through gates for points. Knockdown is about the takedown, where you hunt your opponents down one by one.
Competitive Play
Racing against AI is one thing, but Asphalt Nitro takes competition to another level with asynchronous races. Here, you're up against your friends' best times, pushing you to shave off seconds on every turn. The pressure is always on, with leaderboards showcasing the best of the best, urging you to improve, adapt, and overcome.
It's not just about being the fastest; it's about being smarter, taking those corners tighter, and using your nitro strategically to leave your friends' ghost cars in the dust. Every race feels personal and victory tastes that much sweeter when you know you've bested a friend.
Car Collection and Customization
Asphalt Nitro offers a roster of dream cars that players can collect and customize. Each vehicle is not just a tool to win but a personal statement, a reflection of the player's style. You can tweak the performance, change the color, and add decals to stand out.
Upgrades make a significant impact on how cars handle and accelerate, allowing you to tailor each vehicle to your racing preference. Whether it's increasing top speed for those long stretches or boosting acceleration for quick starts, customization is key to winning races in style.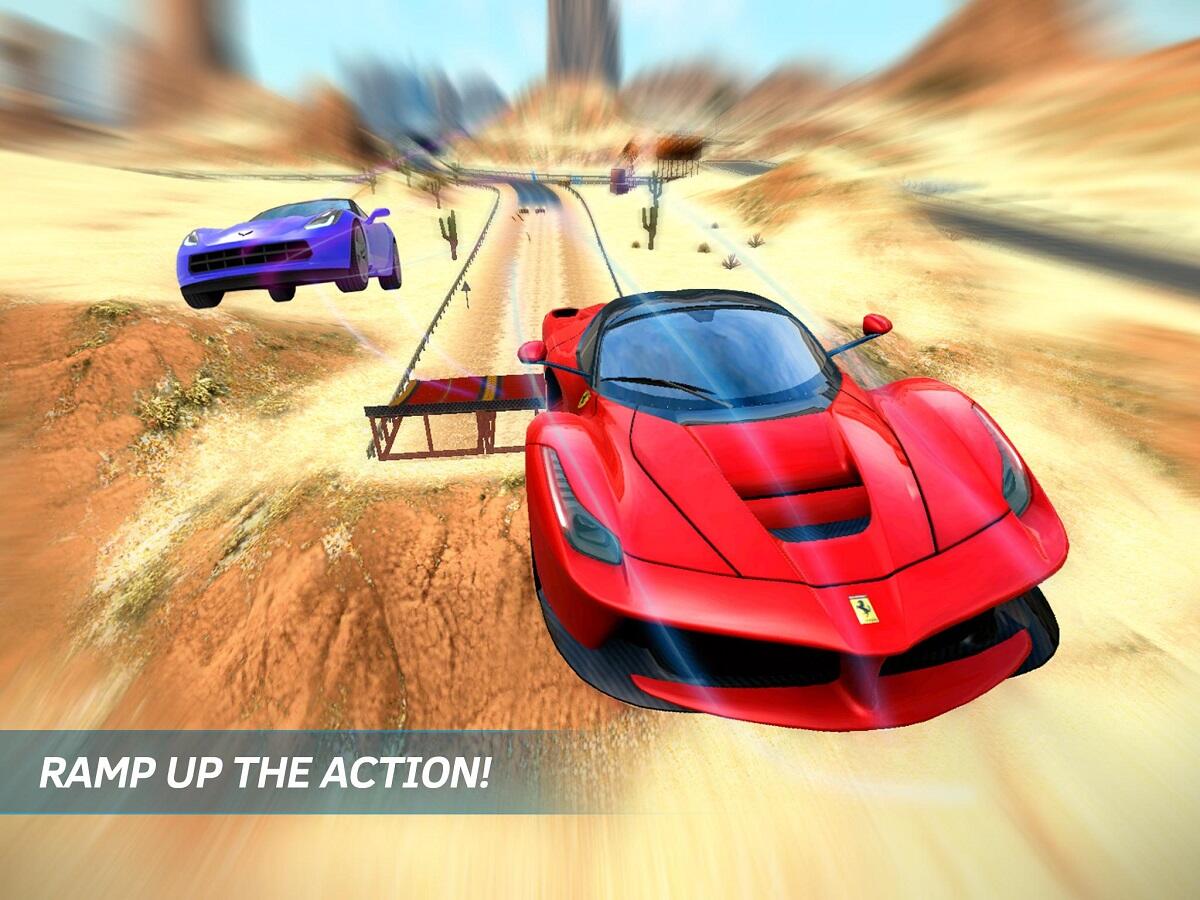 Best Tips for the Asphalt Nitro
Master the Tracks
To dominate in Asphalt Nitro, know your tracks inside and out. Each turn, each ramp, each shortcut, memorize them. The real edge comes from knowing the track better than your opponents, anticipating each turn before it comes. Use practice runs to experiment with different routes, finding the fastest path to the finish line.
Optimize Nitro Use
Nitro is your best friend on the track, but it's all about how you use it. Don't waste it on straight runs when you're already at top speed. Instead, save it for overtaking or after tight corners to regain speed quickly. Chain stunts to keep your nitro bar full and unleash it at the perfect moment.
Car Upgrades and Tuning
Invest in car upgrades judiciously. Focus on upgrades that complement your driving style—speed, handling, or acceleration. Before splurging on a new car, make sure your current ride is maxed out or it suits the next race's requirements. Tuning your car for the track can make a significant difference.
Learn to Drift
Drifting is not just flashy; it fills your nitro and can help in tight corners. Practice drifting to take corners without losing speed and keep that nitro bar topped up. It's a skill that requires finesse, but once mastered, it can turn a good racer into a great one.
Plan Your Races
In modes like Knockdown or Police Chase, plan your approach. Know when to be aggressive and when to hang back. Use the environment to your advantage, taking out opponents or evading the cops. Each race is a mix of strategy and skill, so come prepared.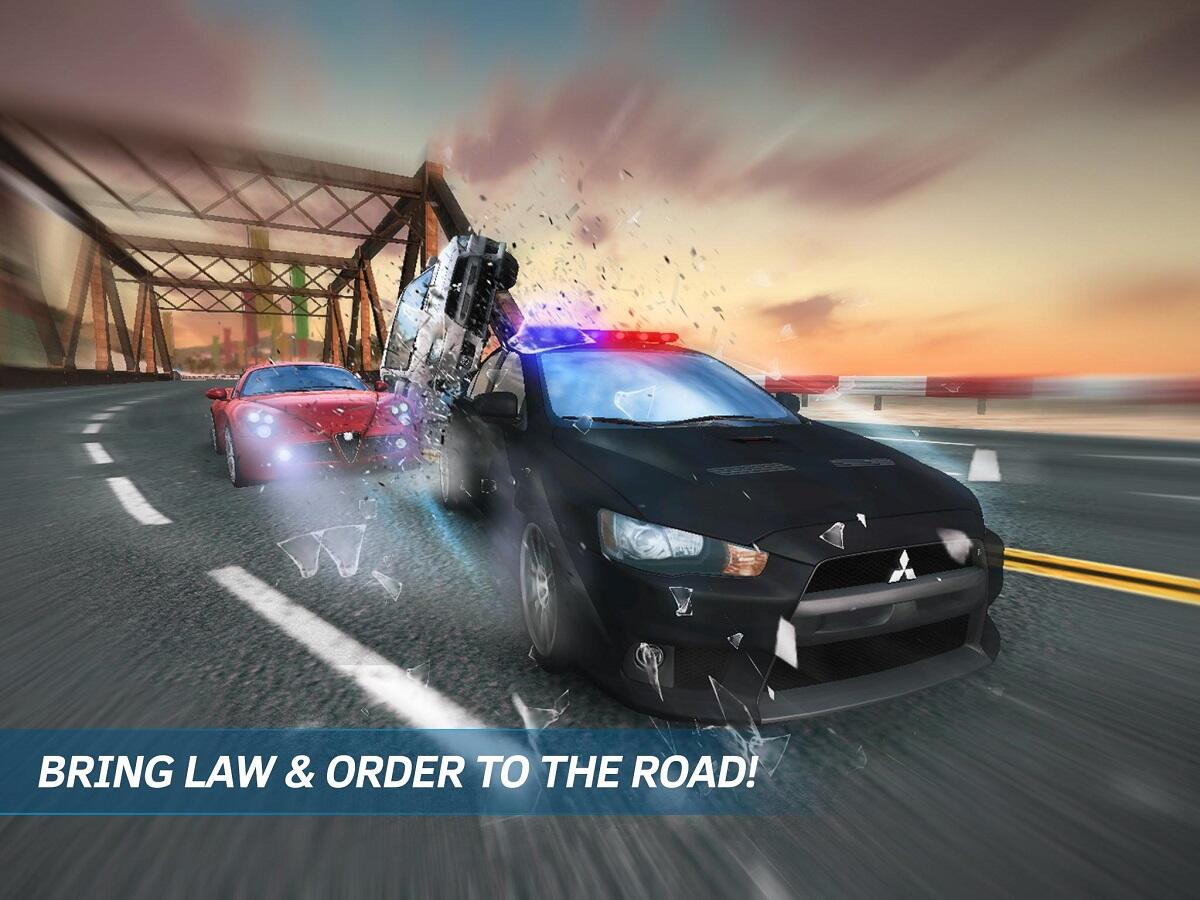 Pros and Cons
Pros:
Asphalt Nitro offers an accessible yet deep racing experience. Its stunning graphics, a vast collection of licensed cars, and diverse game modes provide a variety unmatched in most mobile games. The stunts and nitro mechanics add layers to races, making them more than just a test of speed.
Cons:
The game may not work optimally on devices with Intel Atom processors, limiting some players. In-app purchases can also be a turn-off for those looking for a completely free experience. The need to upgrade or buy new cars to progress can feel grindy and may push players towards microtransactions.
Similar/Alternatives for Asphalt Nitro
For those who love Asphalt Nitro, consider trying out Asphalt 8: Airborne or Real Racing 3 for a similar high-octane experience. Need for Speed: No Limits offers street racing with a strong narrative, while CSR Racing 2 focuses on drag racing with an emphasis on car collection and customization.
Conclusion
Asphalt Nitro is a comprehensive racing package. It delivers high-speed thrills, a wealth of content, and stunning visuals. Whether you're a casual gamer or a racing enthusiast, there's something in Asphalt Nitro for you. With multiple game modes and competitive play, the excitement never wanes.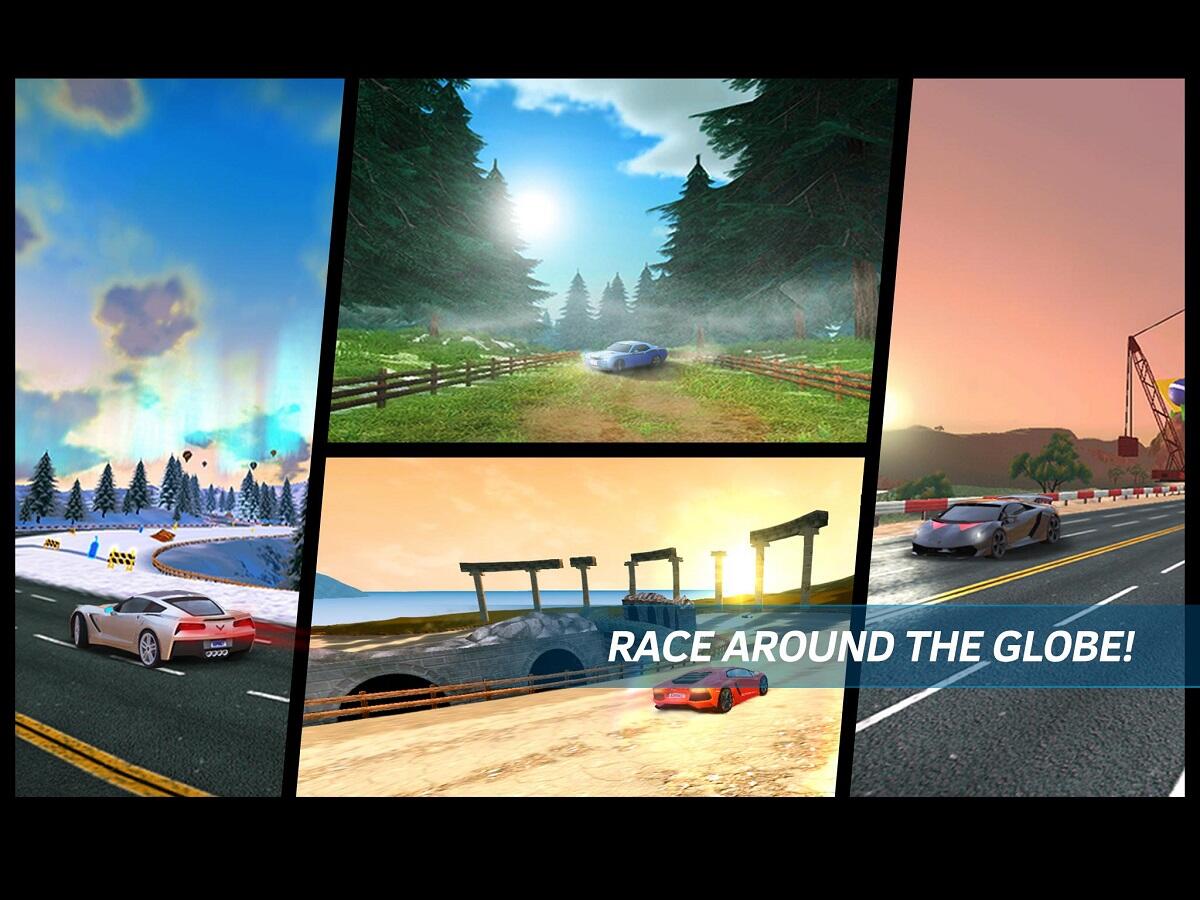 Free Download Asphalt Nitro Mod APK (All Cars Unlocked, Unlimited Money And Tokens) Latest Version for Android
Ready to hit the gas and feel the thrill? Download Asphalt Nitro from Getmodnow.com, your trusted source for modded games. Experience racing like never before—faster, more intense, and absolutely free. Visit Getmodnow.com and join the race today!