BandLab is more than just an app; it's a comprehensive music creation platform that turns your device into a virtual studio. With BandLab, musicians and creatives can record, edit, and share their music with a global community.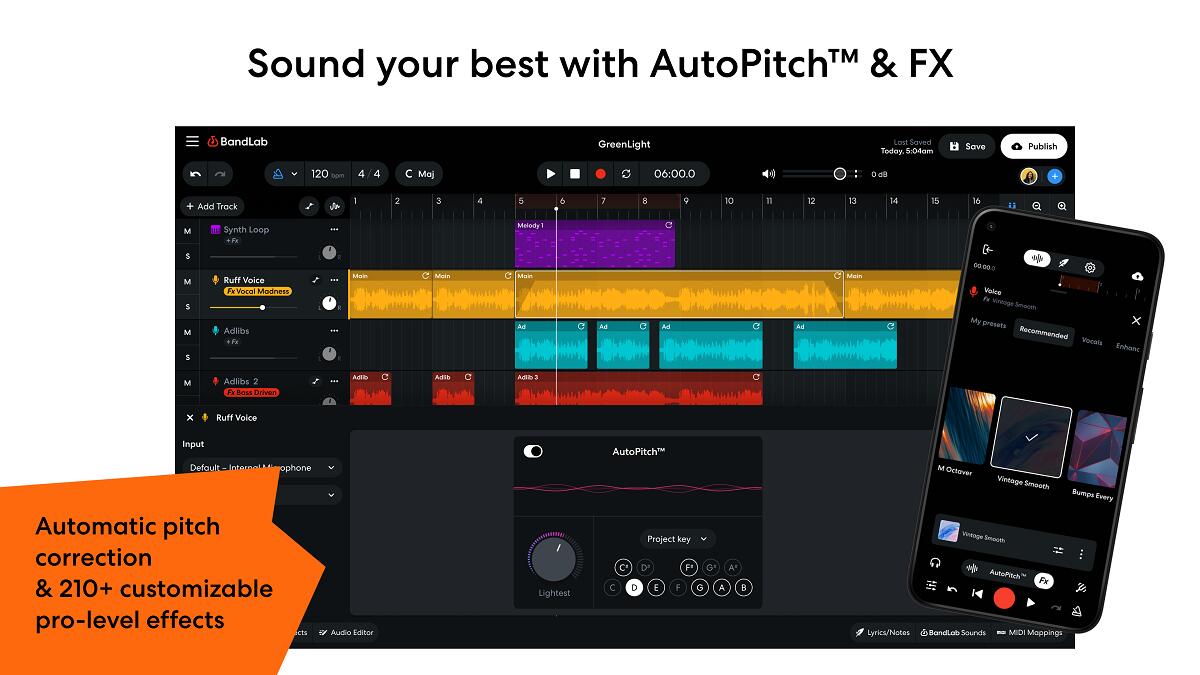 Top 5 Features of BandLab
Multi-Track Recording & Editing
One of the most powerful features of BandLab is its multi-track recording and editing capability. This enables users to layer different sounds and instruments over each other to create rich, complex musical pieces. You can start with a drum beat, add in guitar, keyboard, or any other instrument, and then top it off with vocals, all within the app itself.
How it works:
Begin with a new project and select your first track.

Choose an instrument or import an audio file.

Record directly within the app using your device's microphone.

Add additional tracks, repeating the process for each layer.

Use the mix editor to adjust levels, pan, and apply effects.
Vast Library of Loops & Sounds
BandLab comes with an impressive array of loops and sounds that can help kickstart your music creation process. These loops span various genres and can be mixed and matched to create unique tracks. With this feature, even beginners can start making music right away.
Exploring the library:
Tap into the loops section and browse by genre or mood.

Preview loops directly in the app.

Drag and drop your selected loops into the mix editor.

Combine different loops and sounds to create a custom track.
Vocal Effects & Autotune
To ensure your vocals sound top-notch, BandLab offers a suite of vocal effects including autotune, which can polish your singing to professional quality. Whether you're looking for a subtle pitch correction or a full-on T-Pain effect, BandLab's got you covered.
Fine-tuning vocals:
Record your vocals on a separate track.

Select the track and access the effects menu.

Choose from various vocal effects and autotune presets.

Adjust the intensity to match the style of your song.
Collaboration Anywhere
Collaboration is at the heart of BandLab. You can work with other musicians from around the world, share projects, and contribute to each other's work. It's a great way to expand your creative horizons and grow your network.
Starting a collaboration:
Create a new project and set it as a collaboration.

Invite friends or let BandLab suggest collaborators.

Work together in real-time or asynchronously.

Share ideas and feedback within the app.
Seamless Publishing & Sharing
After you've created your masterpiece, BandLab makes it easy to share it with the world. You can publish your tracks directly to the BandLab community or share them on other social media platforms.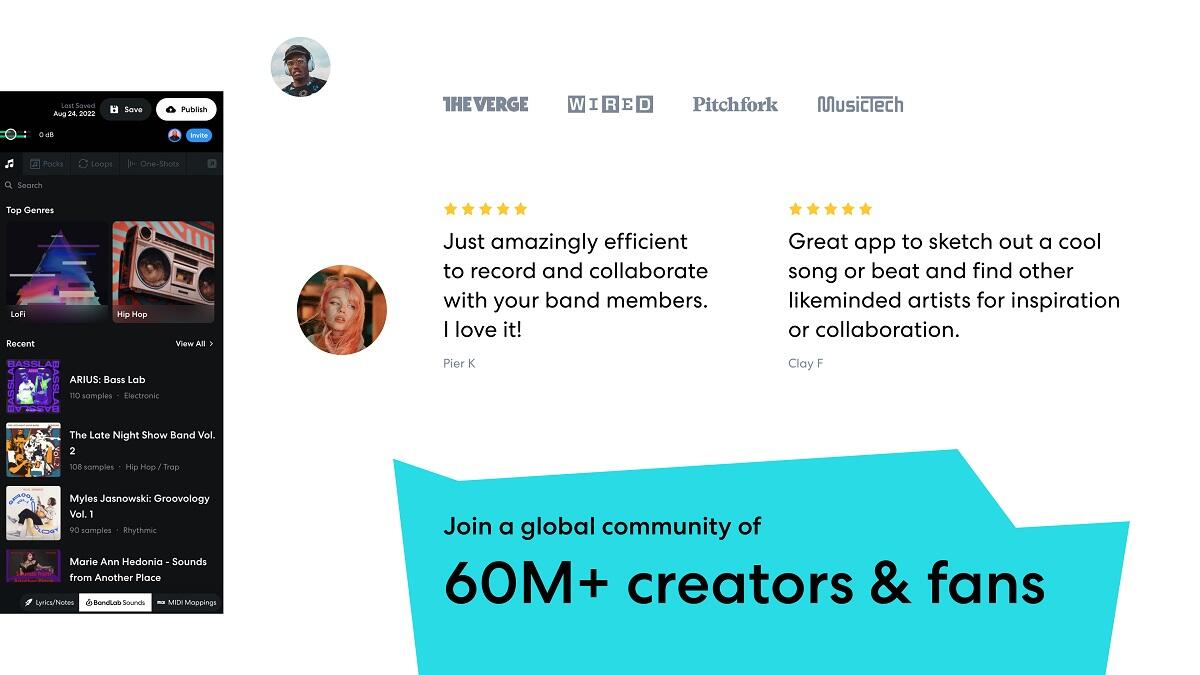 To publish and share:
Finish your track and hit the publish button.

Add details like the track title, genre, and cover art.

Decide if you want to share it publicly or keep it private.

Share the track link on social media, or embed it in your website.
Best Tips for Using BandLab
Optimize Your Workspace
Before diving into music creation, take the time to customize your workspace. Adjust settings like metronome, count-in, and track view to suit your workflow. This helps reduce friction and makes the music creation process more enjoyable.
Make Use of BandLab's Mastering
BandLab provides an AI-driven mastering service that gives your tracks a professional sheen. Simply upload your track and choose from different mastering profiles to get a polished sound.
Explore and Learn from the Community
Don't just create in isolation; use BandLab's community to explore and learn. Listen to other creators' tracks, join community projects, and engage with feedback. It's a valuable way to improve your skills.
Keep Your Apps Updated
Ensure that you're using the latest version of BandLab. Updates often come with new features, bug fixes, and improvements that can enhance your music-making experience.
Use Templates
If you're new to music production, templates can be a huge time-saver. They provide pre-made arrangements that you can use as a starting point for your tracks.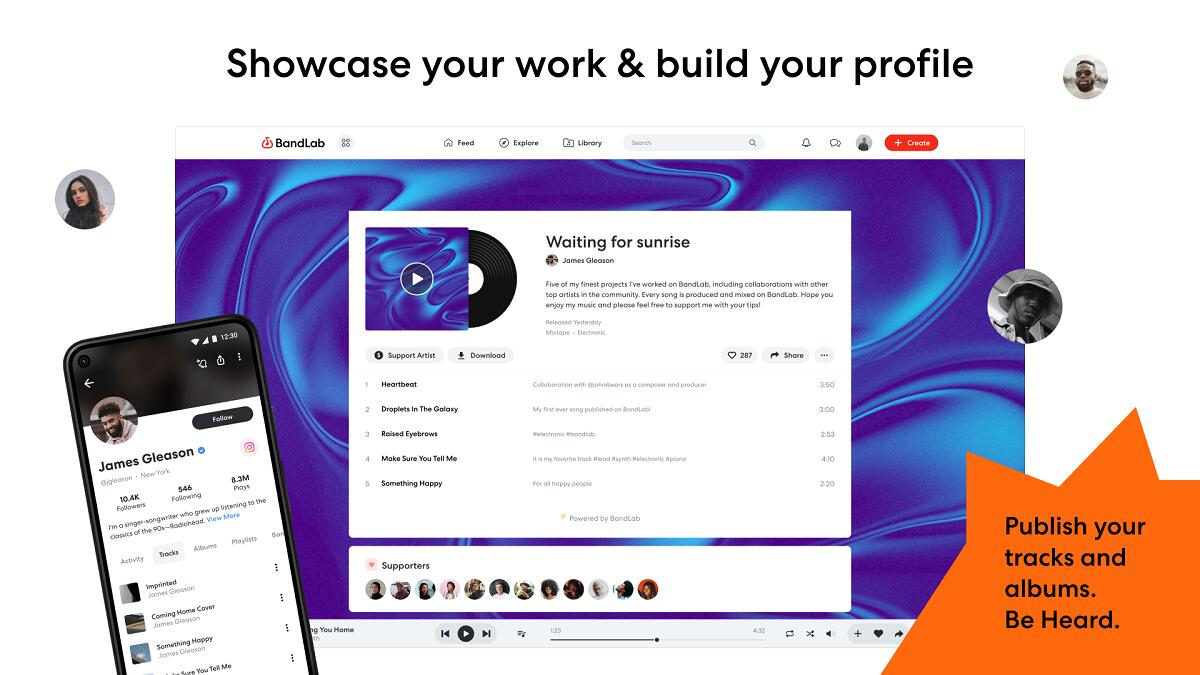 Pros and Cons of BandLab
Pros:
It's free to use with plenty of features available at no cost.

Intuitive interface that's friendly to beginners and professionals alike.

The ability to collaborate with others opens up endless creative possibilities.

BandLab constantly updates its library with new sounds and loops.
Cons:
Advanced users may find the features somewhat limited compared to professional DAWs.

The app relies heavily on internet connectivity for collaboration and library access.

There may be a learning curve for those new to music production apps.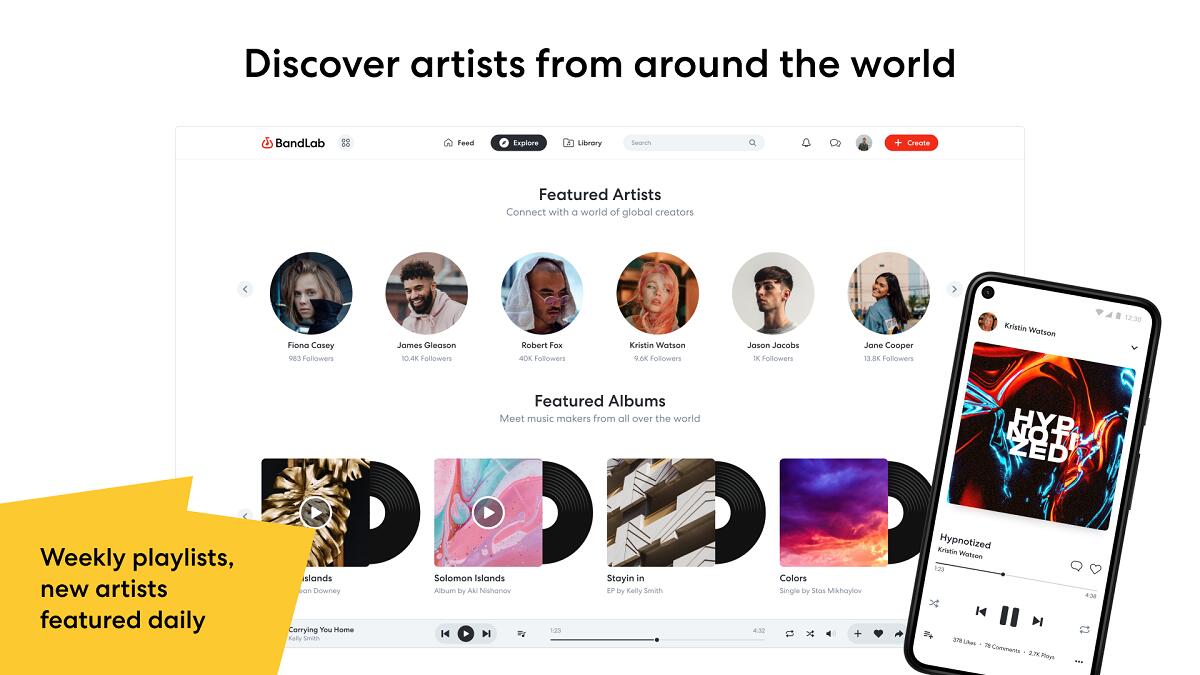 Free Download Bandlab Mod APK (Premium, Full Unlocked) Latest Version for Android
If you're looking for alternatives to BandLab, consider apps like GarageBand for iOS users or FL Studio Mobile for a more advanced mobile production suite. Each has its own set of unique features and workflows, but all aim to make music creation accessible and fun.