The Chipotle App is like a mini restaurant on your phone. It lets you order tasty food for pickup or delivery. The app includes special features like earning rewards, exclusive menu items, easy payment options, group ordering, and tracking your food's sustainability impact.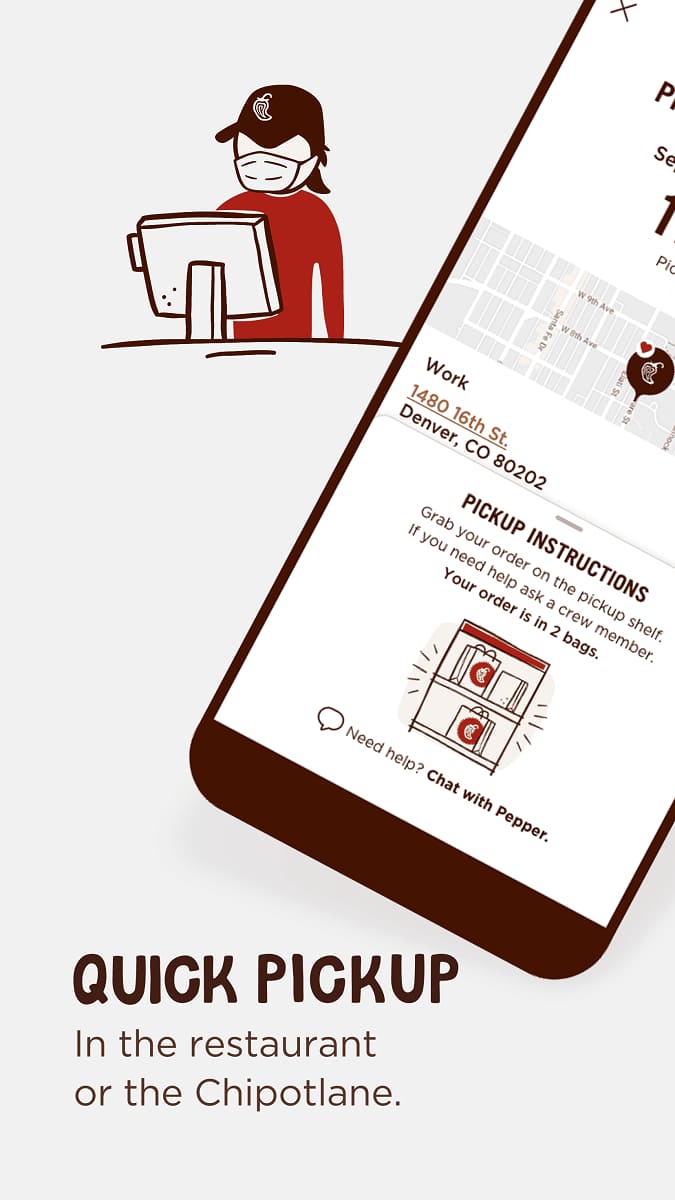 Five Key Features of the Chipotle App
Chipotle Rewards Program
One of the coolest things about the app is its rewards program. Just like a fun game where you collect points, this program lets you earn points every time you order food using the app. It's really simple – when you order through the app, you automatically get points. And if you're at a Chipotle restaurant, just show your app when you pay to collect points.
These points are not just numbers; they can be exchanged for yummy food, cool merchandise, or even used for charity through the Rewards Exchange. There's more! You can pick a favorite reward and watch your points grow towards it. Imagine aiming for a free burrito and seeing your progress every time you order.
The app also knows how to make your day special. On your birthday, expect a little surprise from Chipotle – it's their way of saying, "Happy Birthday!"
Simplified Pickup and Delivery Options
Ever wished for a fast lane when picking up your food? The app introduces mobile pickup shelves and something called the 'Chipotlane'. Imagine ordering your food and then just breezing past a special lane or shelf to pick it up – no waiting! It feels like VIP treatment.
For those days when you just want to stay in, the app also sorts out your delivery. A few taps, and your favorite Chipotle meal comes right to your doorstep. It's like having a personal food butler!
Exclusive Menu Items and Order Customizations
Are you someone who loves trying new things? The app sometimes has special menu items that you can't find in the restaurants. It's like a secret club with exclusive treats!
And if you're picky about your food, the app is your best friend. Want extra cheese? Or maybe you like your salsa on the side? The app lets you customize your order just the way you like it. You can go wild with 'extra', 'light', and 'on-the-side' options for every part of your meal.
Payment Flexibility and Sustainability Tracking
Paying for your food is super easy with this app. You can use Google Pay, which is like a digital wallet on your phone. Even if your gift card doesn't have enough balance, no worries! You can split the payment with another card. It's like having a backup plan for your hunger.
Another unique feature is the Real Foodprint metrics. This shows you how your food choices are helping the planet. It's like getting a pat on the back for eating responsibly!
Group Ordering and Personalized Experience
Planning a meal with friends or family? The app lets you start a Group Order. It's like inviting your squad to a digital party where everyone picks their favorite Chipotle meal. It makes group meals so much easier to organize.
The app also remembers your favorite Chipotle locations and past orders. So, next time you're in a hurry, just pick a meal from your history, and you're good to go. It's like having a food diary that knows exactly what you like!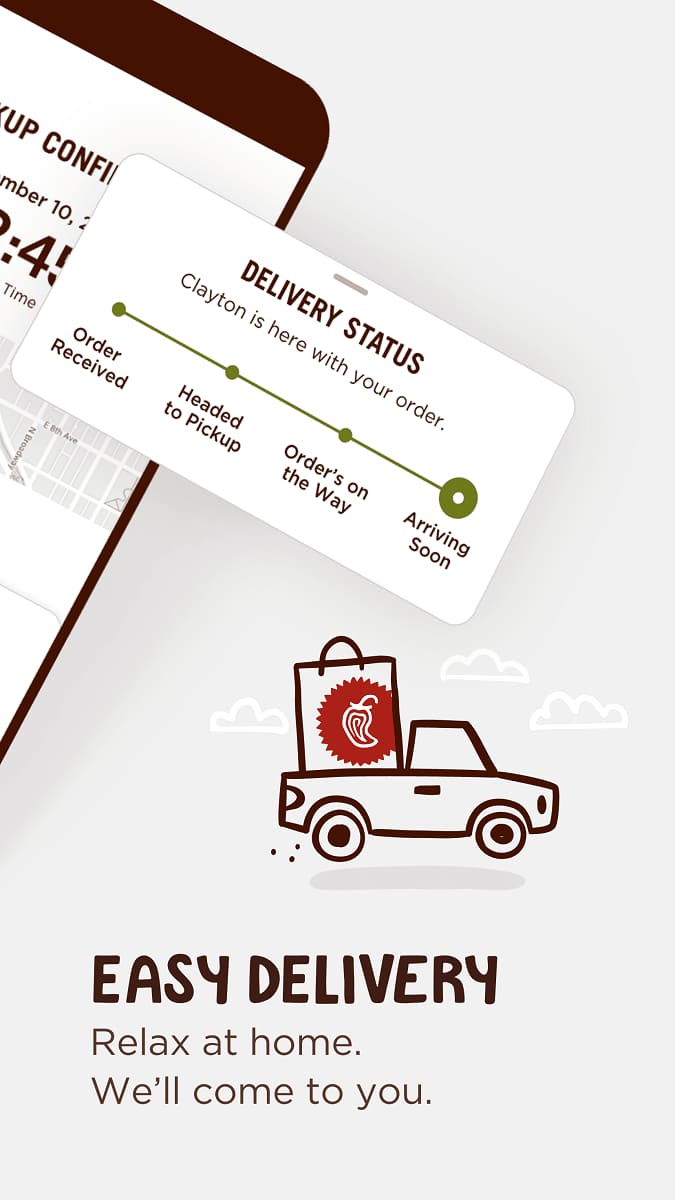 Best Tips for Using the Chipotle App
Maximize Your Rewards:
To get the most out of the app, always use it when ordering. Each order adds points, and these points mean free food or goodies later. Keep an eye out for special offers that give you extra points – it's like hitting a jackpot in points land!
Customize Your Order:
Don't be shy to customize your order. The app is designed to let you have your meal just the way you like it. Extra guacamole? Less rice? No problem! This way, every order is made to your liking.
Save Your Favorites:
If you have a go-to order, save it in the app. This makes reordering super quick and easy. It's like having a 'repeat my last order' button.
Use Group Ordering Smartly:
When planning a meal with friends, use the Group Order feature. This way, everyone gets to pick what they want, and you don't have to juggle multiple orders. It's a great way to avoid mix-ups and ensure everyone's happy with their meal.
Keep Track of Your Foodprint:
For those who care about sustainability, regularly check your Real Foodprint metrics. It feels good to know that your meal choices are making a positive impact.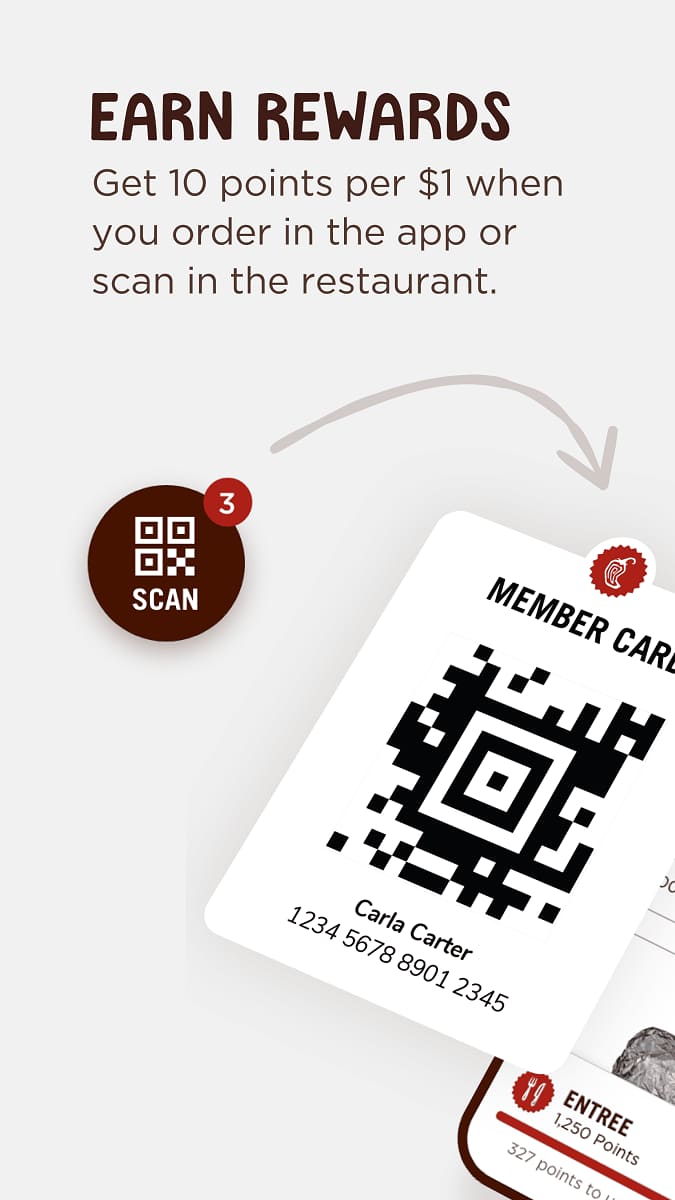 Pros and Cons of the Chipotle App
Pros:
Convenience: Ordering is a breeze, whether for pickup or delivery.

Rewards: Earning points with each order adds fun and value.

Customization: Personalize each dish to your taste.

Exclusive Access: Try unique menu items only available through the app.

Sustainability Tracking: Stay informed about your environmental impact.
Cons:
App Dependency: You miss out on rewards and exclusives if you don't use the app.

Learning Curve: New users might take time to navigate and utilize all features.
Similar Alternatives to the Chipotle App
If you like the Chipotle app, you might also enjoy apps from other food chains. For instance, the Starbucks app offers similar rewards and customization options. Taco Bell's app also provides an easy ordering experience with exclusive offers. For pizza lovers, the Domino's app allows for easy ordering and tracking of your delivery. These apps also offer convenience, rewards, and personalized experiences, making them great alternatives.
Conclusion
In summary, the Chipotle app is a handy tool for foodies who love customization, convenience, and rewards. It's more than just an ordering app; it's a gateway to a personalized dining experience. Whether you're ordering for one or planning a group meal, this app makes it easy, fun, and rewarding.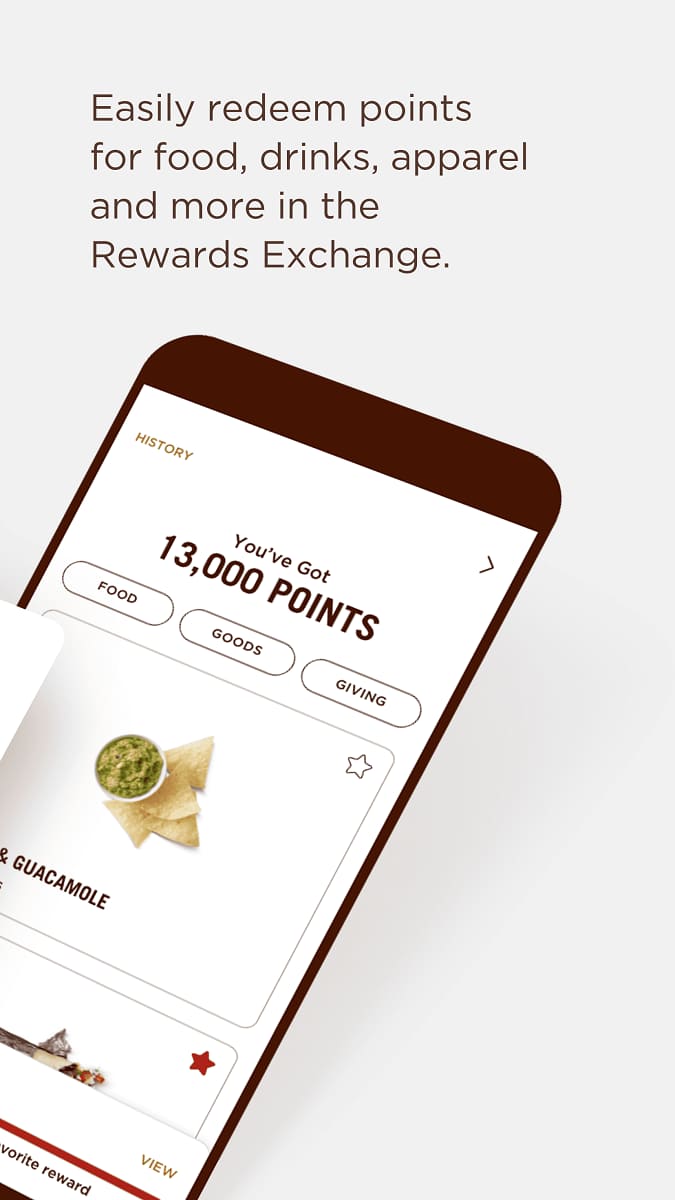 Free Download Chipotle App APK (IOS) Latest Version for Android
Ready to make your mealtime exciting and rewarding? Download the Chipotle app from Getmodnow.com, a trusted source for your apps. Discover the ease, fun, and tasty benefits of ordering with just a few taps. Get it now and start enjoying your Chipotle favorites in a whole new way!