Coin Master is a fun mobile game where you build your own village. You spin a slot machine to win coins, shields, and chances to attack other villages. It's a mix of luck and strategy, and you can play with friends!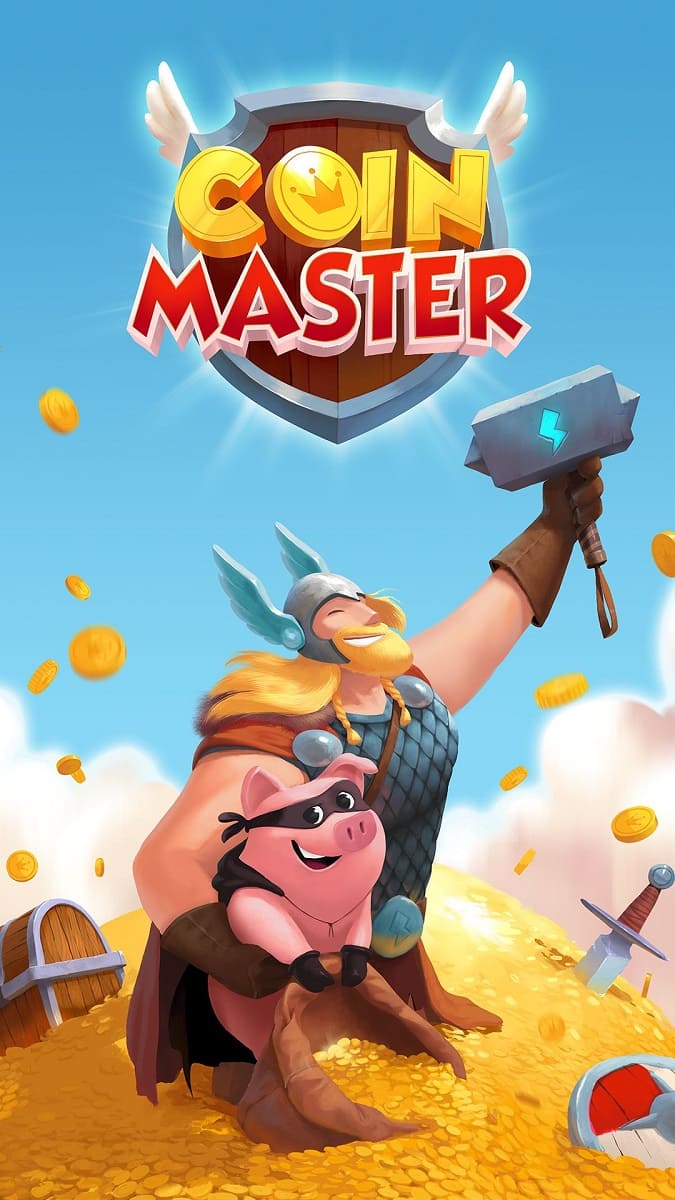 Five Key Features of the Game
Spin to Win
One of the coolest parts of the game is the spinning wheel. It's like a mini-game inside the game. When you spin, you can land on different things. You might get coins, which help you build your village. Or you might get a chance to attack another player's village. Sometimes, you get shields that protect your village from attacks. This spin wheel makes every round exciting because you never know what you're going to get!
Building Villages
Your main goal is to make your village strong and cool. You use the coins you win from spinning to build things in your village. Each time you complete a village, you move to a new one. Each new village is like a new level, and they get more exciting. You'll see different themes and cool stuff in each village.
Attacks and Raids
Here's where it gets really fun! Sometimes, when you spin the wheel, you land on an attack or raid. This means you can go to someone else's village and try to take their coins. But be careful, because other players can attack your village too! This part of the game is super fun because you get to interact with other players.
Collecting Cards
Besides coins, you can also collect cards in the game. These cards are hidden in chests, and you can get them during raids or by spending your coins. When you collect a whole set of cards, you get a reward. Collecting all the cards is a cool challenge and it's something extra to do besides just building your village.
Playing with Friends
You don't have to play alone. You can connect with your friends and play together. This makes the game more fun because you can trade cards, help each other out, and even compete. There's also a big community online where you can make new friends and trade tips.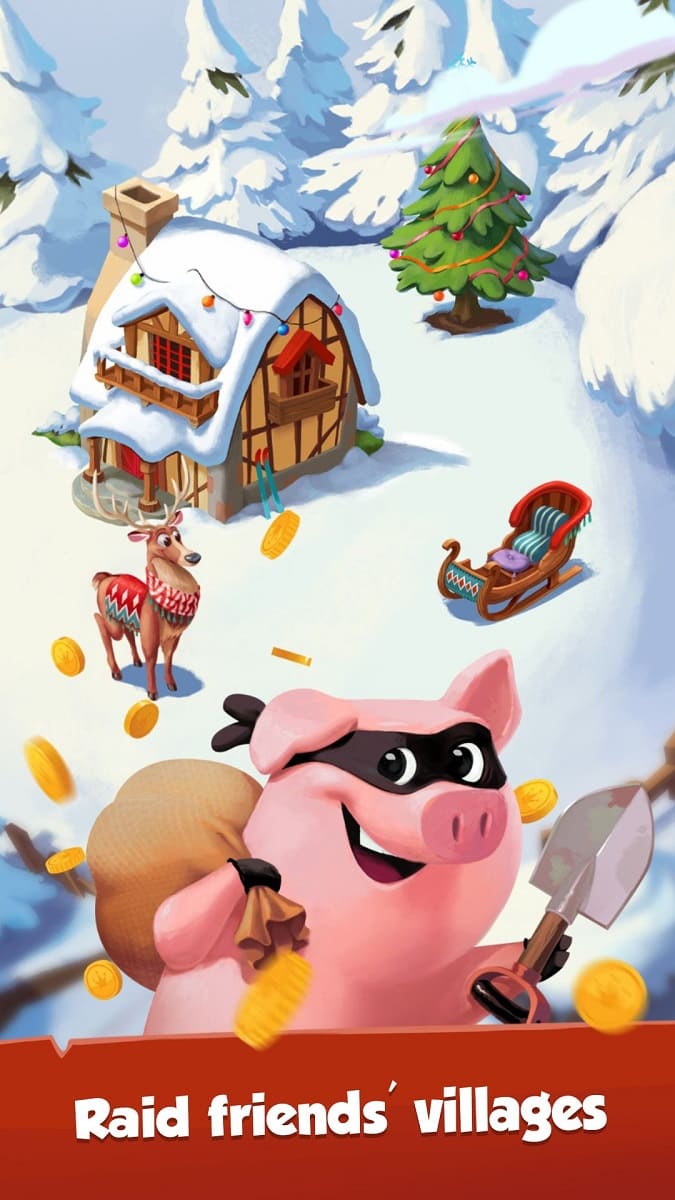 Best Tips for Playing the Game
Use Your Spins Wisely
Your spins are precious. Don't just spin without thinking. Look at what you need most. Do you need coins to build? Or maybe you need a shield to protect your village? Think about what's best for your game.
Build and Upgrade Strategically
When you're building your village, don't just spend coins on anything. Think about what buildings will help you the most. And remember, upgrading your buildings can be just as important as building new ones.
Save Your Shields
Shields protect your village from attacks. Don't waste them! If you have shields, it's sometimes better to wait before attacking others. This way, you keep your village safe while planning your next move.
Trade Cards with Friends
Collecting cards is hard, but trading with friends can make it easier. Don't be afraid to ask for the cards you need. And remember, sometimes giving a card can help you get the card you want later.
Be Active in the Community
There's a big community of players online. Joining this community can help you make new friends, get tips, and even find people to trade cards with. Being active in the community makes the game more fun and can help you get better.
Pros and Cons of the Game
Pros
Fun and Addictive: The game is really fun and can keep you playing for hours.

Simple to Play: You don't need to be a pro gamer to play. It's easy to understand.

Great Social Element: Playing with friends and trading makes the game more enjoyable.
Cons
Limited Spins: You only get a certain number of spins, which can be frustrating if you run out.

Can Be Repetitive: Doing the same actions over and over can get a bit boring after a while.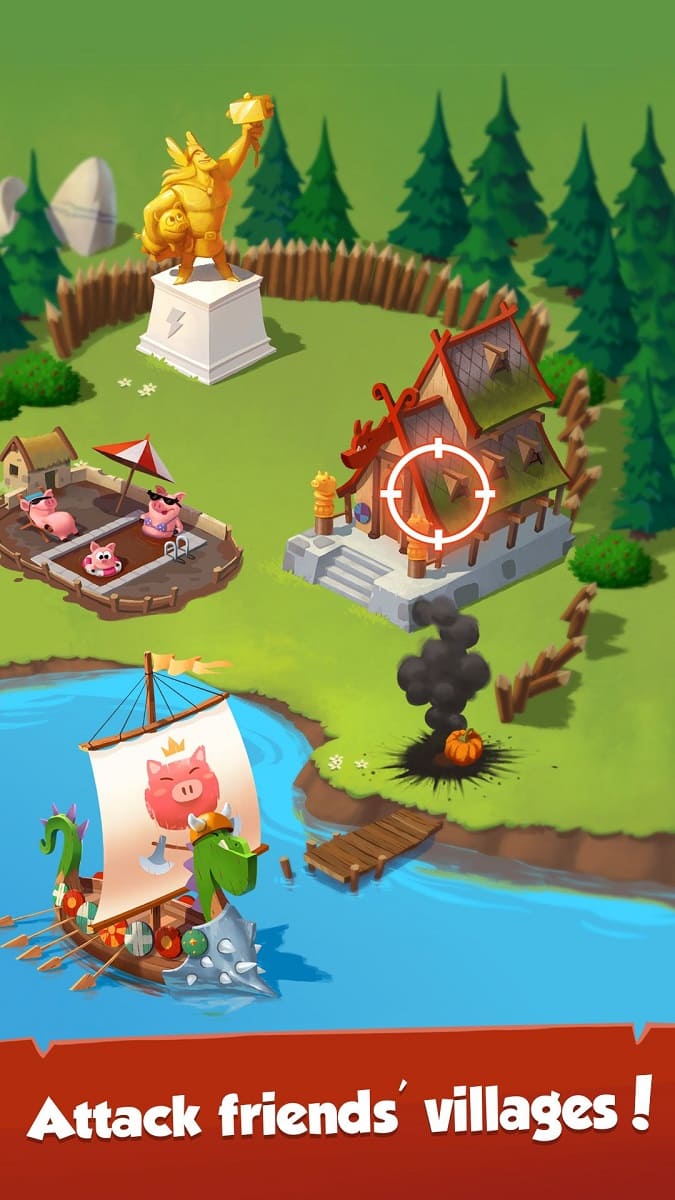 Similar Games Recommendations
If you like Coin Master, you might also enjoy these games:
Pirate Kings: It's like Coin Master but with a pirate theme.

Pet Master: Made by the same creators, it's similar but with cute animals.

Slotomania: If you love the spinning part, you'll enjoy this slot machine game.
Conclusion
Coin Master is an amusing and addictive recreation that combines strategy with success. It's smooth to play however nonetheless offers demanding situations, mainly while you play with pals. The game has its downsides, like limited spins, however, it's a great manner to pass the time and have fun.
Free Download Coin Master Mod APK (Unlimited Spin, Unlimited Coins) Latest Version for Android
Want to try Coin Master? You can download it for free at Getmodnow.com. It's a trusted source and super easy to use. Give it a try and see if you can become the best village builder and coin collector out there!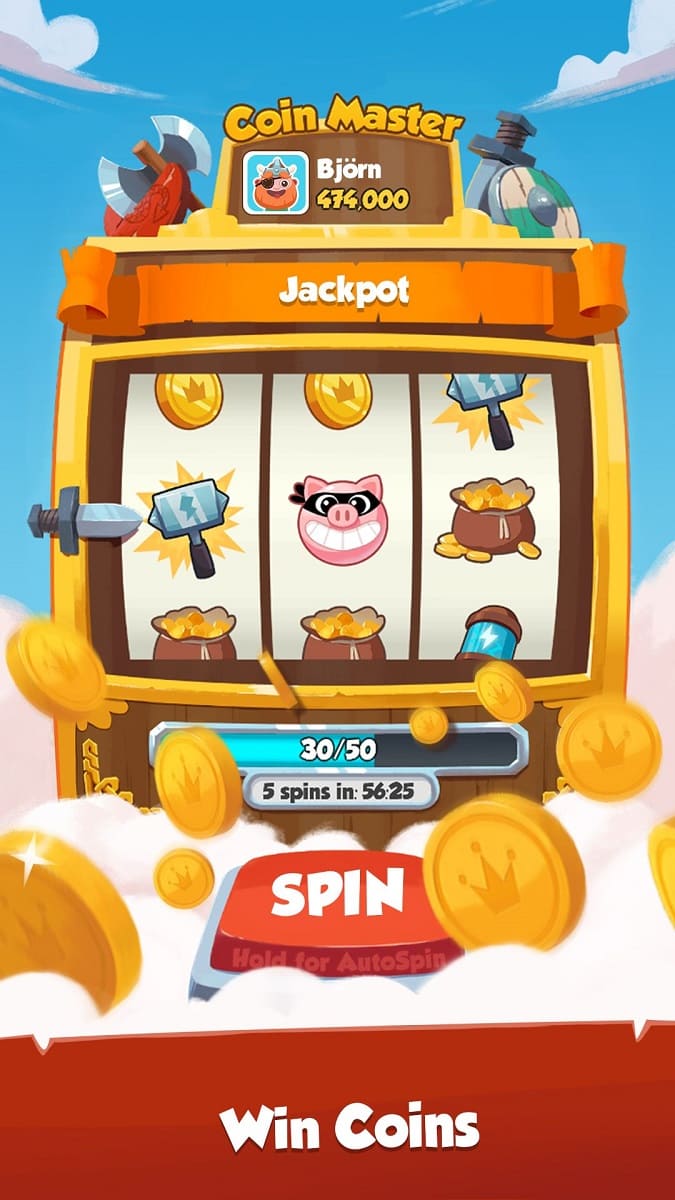 Frequently Asked Questions (FAQ)
Q1: How do I make the best use of my spins in the game?
A1: Focus on what you need most. If you're close to completing a building, aim for coins. If your village is unprotected, hope for a shield. Plan your spins according to your current game needs.
Q2: What strategy should I use when building and upgrading in my village?
A2: Prioritize strategically. Focus on buildings that offer the most benefits and upgrade existing structures to strengthen your village. Upgrades can sometimes be more beneficial than new constructions.
Q3: Should I always use my shields as soon as I get them?
A3: Save your shields for when you really need them. If your village is already well-protected, it might be better to hold onto your shields for a time when your village is more vulnerable.
Q4: What's the benefit of trading cards, and how do I do it?
A4: Trading cards help you complete sets faster. Connect with friends or join online communities to trade. Offering a card can also be a strategic move to get a card you need later.
Q5: The game can get a bit repetitive. How do I keep it interesting?
A5: Engage with the online community for new strategies and social interaction. Also, trying different approaches in building and raiding can add variety to your gameplay experience.