FlipaClip is a digital sketchbook that turns your smartphone or tablet into an animation studio. It's a playground for bringing animated stories to life, packed with drawing and animating tools designed for both beginners and seasoned artists.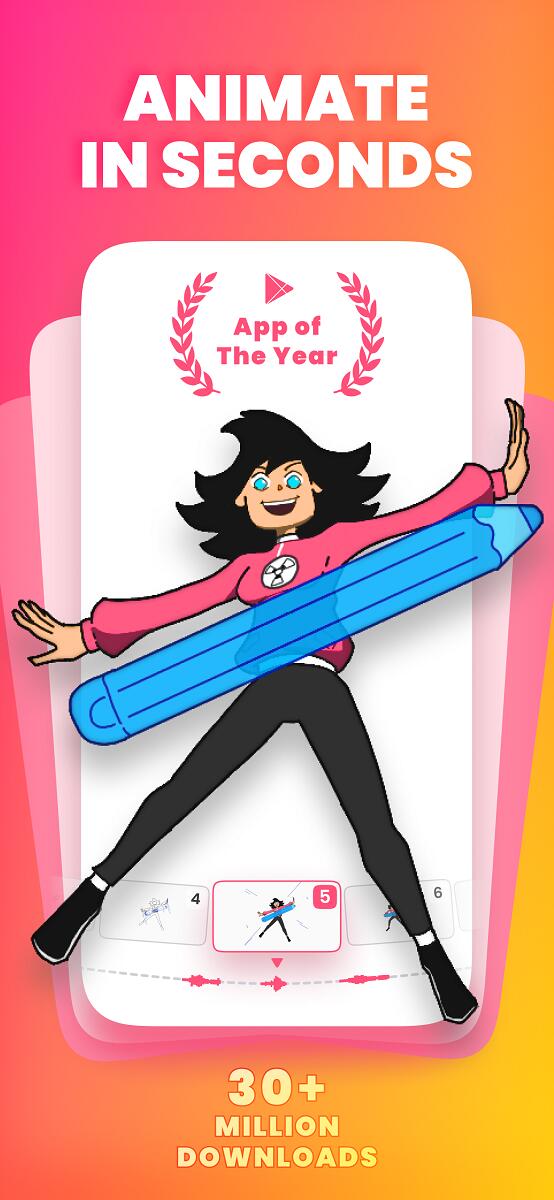 Top 5 Features and Functions of FlipaClip
Intuitive Drawing Tools: Whether you're a novice or a pro, FlipaClip's suite of drawing tools is impressive. You get everything you need – brushes, lasso, fill, and erasers. Each tool adapts to your style, making it super simple to sketch out characters or backgrounds.
The mirror tool is perfect for creating symmetrical designs, and with a variety of fonts, adding text is a breeze. All this can be done on custom canvas sizes, giving you the freedom to create without limits. And for those with a Samsung S Pen or SonarPen, the app supports pressure sensitivity, making your digital art as nuanced as the real thing.
Animation Layers: Dive into the world of animation with up to three free layers, or level up with the pro version for ten. Layers are crucial, allowing you to separate elements of your animation for detailed editing. The glow effect adds a touch of magic to your creations, and blending modes take the look of your animations to new heights.
Robust Animation Timeline: The timeline is where your animation comes alive frame by frame. With the essential tools and the onion skin feature, you can ensure each frame is perfectly aligned with the next, creating smooth, flowing animations. The frame viewer and scrub controls mean you're always on top of the animation process.
Audio Features: FlipaClip's audio capabilities are stellar. Six audio tracks are available for free, letting you add music and sound effects with ease. Voice recording is also available, perfect for animators looking to add dialogue to their creations. If you've got your own audio files, importing them is a snap.
Sharing and Saving Options: When you're done animating, FlipaClip lets you save your work as MP4 or GIF files. For those seeking high quality, PNG sequences with transparency are supported. Sharing your work is also straightforward, with direct posting options to popular platforms like YouTube, TikTok, and Instagram.
Best Tips for Using FlipaClip
Storyboard First: Before diving into animation, sketch out a storyboard. This will serve as your blueprint and guide you through the animation process, saving you time in the long run.
Play with Frames Per Second (FPS): The number of frames per second can drastically change the feel of your animation. Experiment with different FPS settings to find the perfect pace for your story.
Utilize Onion Skinning: Onion skinning lets you see a translucent view of the previous and next frames. Use it to make your animations fluid and natural.
Learn Hotkeys: If you're using a device with a keyboard, hotkeys can speed up your workflow. Commit them to memory for efficiency.
Join the Community: Engage with the FlipaClip community. Participate in challenges, get feedback, and be inspired by other animators.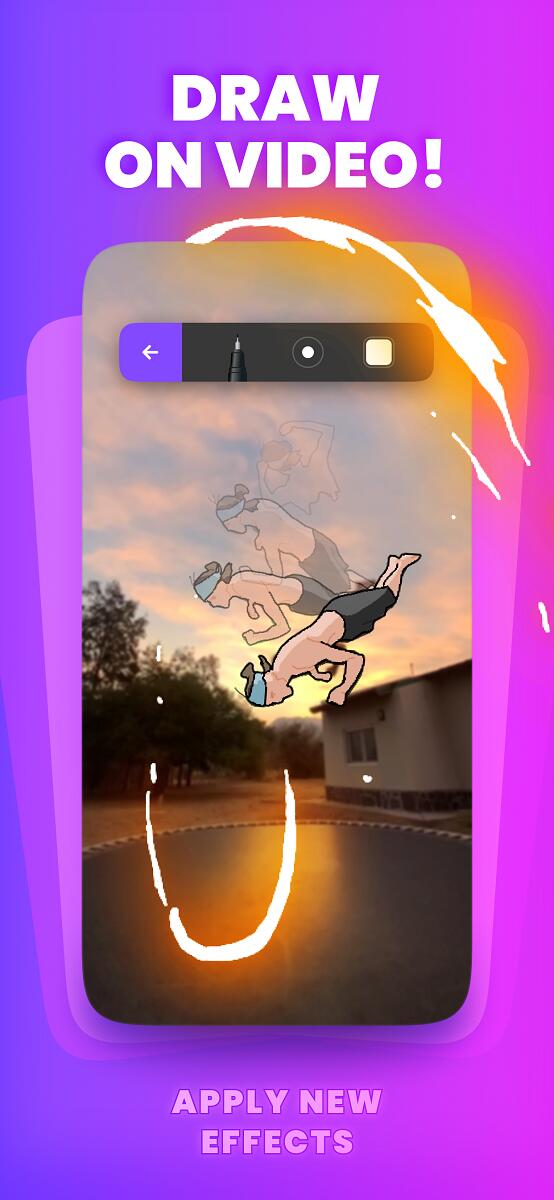 Pros and Cons of FlipaClip
Pros:
User-friendly interface suitable for all skill levels.

Comprehensive toolset for drawing and animating.

Supports stylus pressure sensitivity.

Easy sharing and exporting options.
Cons:
Limited layers and features in the free version.

May be less intuitive for users accustomed to professional software.

Advanced features require in-app purchases.
Alternative Apps to FlipaClip
If FlipaClip doesn't meet all your needs, there are other apps worth checking out:
Procreate offers extensive art and animation tools for iPad users.

Adobe Animate is a powerhouse for professional animators.

Animation Desk is a user-friendly alternative with similar features.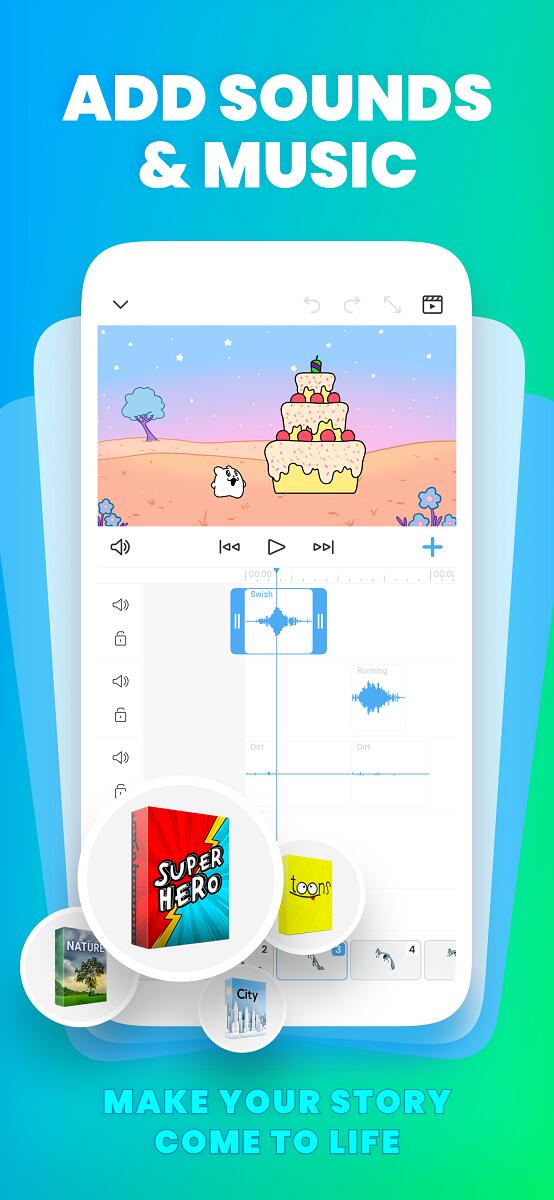 Can I use FlipaClip if I've never animated before? Is it suitable for beginners?
Absolutely! FlipaClip is designed to be user-friendly, making it an ideal choice for beginners. With its intuitive interface and straightforward tools, you can start creating animations without any prior experience. There are also plenty of tutorials available within the FlipaClip community to help you get started.
How many layers can I use for free, and why would I need more?
You can use up to 3 layers for free in FlipaClip. Layers help you organize different elements of your animation, such as characters, backgrounds, and effects. If you need more complexity in your animations, like adding more characters or detailed backgrounds, the pro version allows you to add up to 10 layers, giving you more creative freedom.
Does FlipaClip support audio, and can I add my own voice to animations?
Yes, FlipaClip comes with excellent audio features. You can create, add, and edit audio clips across six free audio tracks. Additionally, you can record your own voice directly within the app, which is perfect for adding dialogue to your animations. You can also import your personal audio files for more customization.
What are the saving and sharing options in FlipaClip? Can I post directly to social media platforms?
FlipaClip allows you to save your animations as MP4 or GIF files. You can also save PNG sequences with transparency for high-quality results. Sharing your work is made easy with direct posting options to platforms like YouTube, TikTok, Instagram, and more, allowing you to share your creativity with a wide audience.
Are there any limitations I should be aware of with the free version of FlipaClip?
The free version of FlipaClip provides a robust set of features that are sufficient for many users. However, there are some limitations, such as the number of layers you can use and access to advanced features like the blending mode and glow effects. Some features may also require in-app purchases to unlock. But for many users, the free version offers plenty to get started and create engaging animations.
Conclusion: Unleash Your Creativity with FlipaClip
FlipaClip stands out as a powerful tool for animators of all levels, balancing simplicity with a robust feature set. It's an app that grows with you as you refine your skills and push the boundaries of your creativity.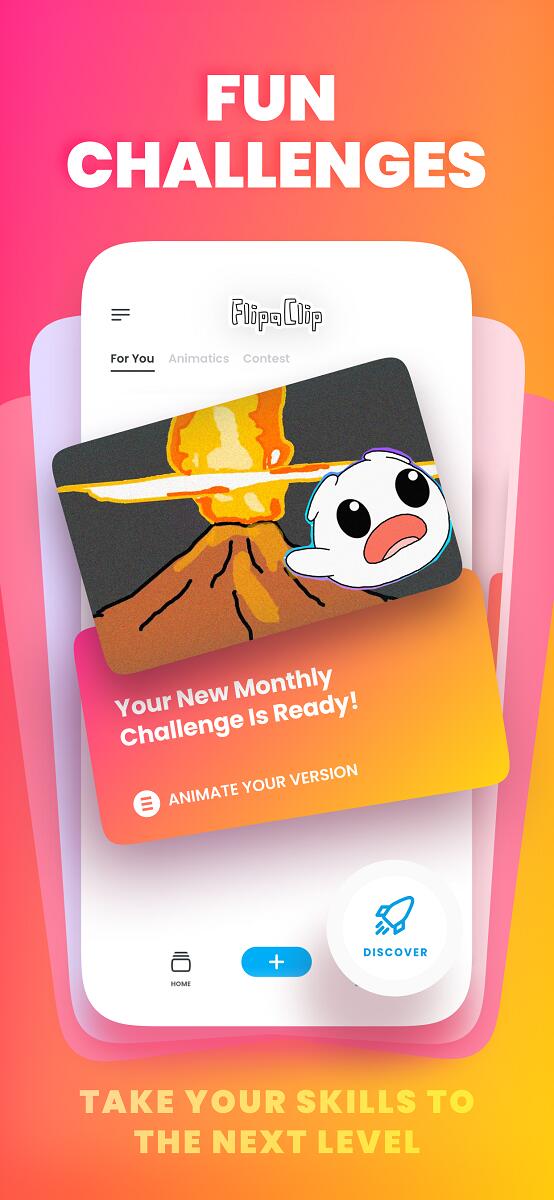 Free Download FlipaClip Mod APK (Premium) Latest Version for Android
Ready to start animating? Head to Getmodnow.com, a trusted source, and download FlipaClip. It's a few taps away from unleashing the stories waiting in your imagination. Get animating!