What is FNAF 4?
"FNAF 4" is a chilling survival horror game where players fend off nightmarish animatronics in a child's bedroom. With point-and-click mechanics, the game demands vigilance and strategic defense against entities that emerge from the shadows, ensuring a heart-pounding experience from dusk till dawn.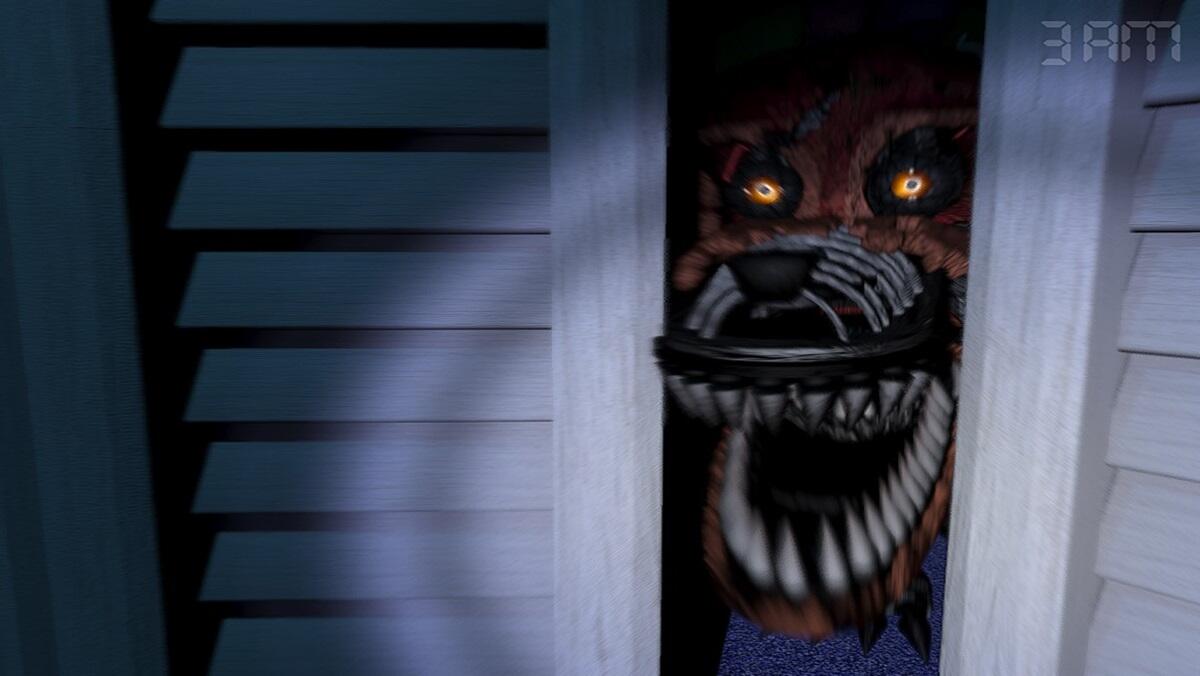 Five Typical Features and Functions
Atmospheric Setting: The fourth installment distinguishes itself with an intimate setting – a child's bedroom. Unlike the detached security room of its predecessors, FNAF 4's environment evokes a vulnerable atmosphere. The claustrophobic space with its few avenues of possible infiltration—two side doors, a closet, and the bed behind—conjures a relentless sense of dread. Players must continuously scan these points, each creak and groan of the house casting doubt on where the next threat will appear.

Audio Cues as Your Beacon: FNAF 4 strips away the reliance on visual surveillance cameras and immerses the player in a world governed by sound. Every audio cue becomes a critical signal. The muffled footsteps of an approaching animatronic, the distant laughter of your adversaries, or the deceptive silence can mean the difference between survival and a frightful jump scare. The game teaches you to listen before you look, with the consequences of failure being immediately evident.

Dynamic Antagonists: The main antagonists, nightmarish versions of Freddy, Bonnie, Chica, and Foxy, keep players on their toes for four nights, while Nightmare Fredbear takes center stage on the fifth. Their behaviors are not just scripted events; they adapt, becoming increasingly unpredictable with each night. By the time the sixth and seventh nights roll around, where animatronics like Nightmare enter, players must be well-versed in predicting the unpredictable.

Mini-Games and Bonus Challenges: In-between nights, "faux-retro" minigames unfold the protagonist's bleak backstory, adding layers to the narrative. The "Fun with Plushtrap" minigame, which morphs into "Fun with Balloon Boy" post-Halloween update, offers a stark gameplay contrast with its time-based challenge. It's a game within a game, offering brief respite from the tension while maintaining high stakes with valuable time-saving rewards for success.

Progressive Difficulty and Rewards: FNAF 4 rewards the skilled and the brave. Completing nights unlocks additional content and modes that cater to the hardcore player base. These range from the star achievements to the almost insurmountable 20/20/20/20 mode, where animatronics operate at their peak lethality. The satisfaction of overcoming each escalating challenge is a testament to the player's mastery over fear itself.
Best Tips for the Game
Master the Sounds: Your ears are your best tool. Learn the subtle differences between harmless house noises and the telltale sounds of animatronics. Recognize the breathing; it signals a presence at the door, demanding you hold it shut against unwelcome guests. Misjudge the audio cue, and it's game over.
Flashlight Discipline: Your flashlight wards off certain creatures but can also seal your fate. Use it wisely—flash only when you're certain nothing sinister lurks on the other end. A premature or panicked flash can attract an animatronic rather than deter it.
Plushtrap Prowess: In "Fun with Plushtrap," timing is everything. Use the silence to judge when to light the hallway and freeze Plushtrap on the X. Winning this minigame grants precious time advantages for the next night—a small victory, but in FNAF 4, every second counts.
Conservation and Timing: FNAF 4 is not just about reacting but also about conserving your actions for the right moment. Door checks should be timely and precise. Unnecessary checks waste time and open opportunities for animatronics. Balance haste with patience.
Mental Resilience: Keep calm. Panic is your worst enemy, causing rash decisions. Breathe, listen, and act with purpose. Maintain a level head even when the night seems endless and the shadows draw near.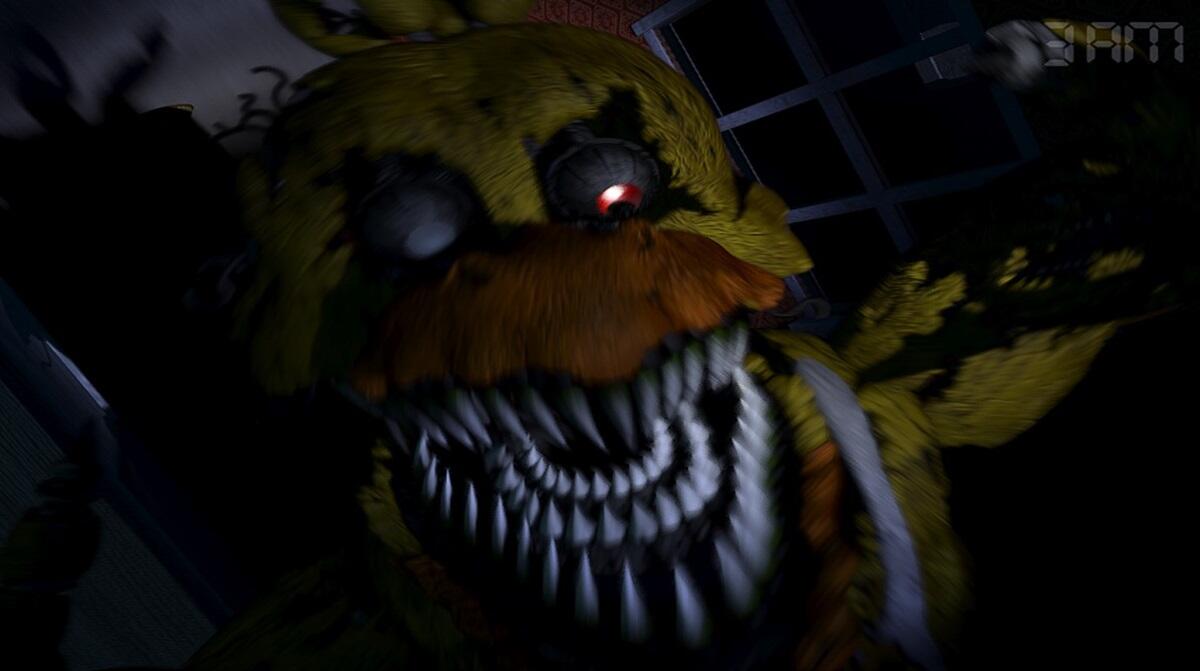 Pros and Cons
Pros:
The atmospheric tension is unmatched, with a constant psychological thrum that keeps players engrossed.

Sound design is impeccable, creating a gameplay mechanic that's as innovative as it is terrifying.

The storyline is enriched by cryptic minigames, offering depth and a dark narrative that's engaging.

The difficulty curve is steep, but it's rewarding, encouraging skill development and persistence.
Cons:
The heavy reliance on audio cues can be a disadvantage for those with hearing difficulties.

The game's terror may be too intense for some, potentially limiting its audience.

Some mechanics can feel unforgiving, leading to frustration and repetitive failure for newcomers.
Similar/Alternative Games
For those seeking similar adrenaline-pumping experiences, consider "Outlast" for its immersive terror, "Amnesia: The Dark Descent" for its psychological twists, and "Slender: The Eight Pages" for a blend of suspense and minimalism. Each game offers its unique flavor of fear.
Conclusion
"FNAF 4" is not just a game; it's an ordeal of the mind, challenging players to face their fears in the dark. It's a finely crafted symphony of terror, with each night's survival feeling like a triumph against overwhelming odds. It's a must-play for horror aficionados.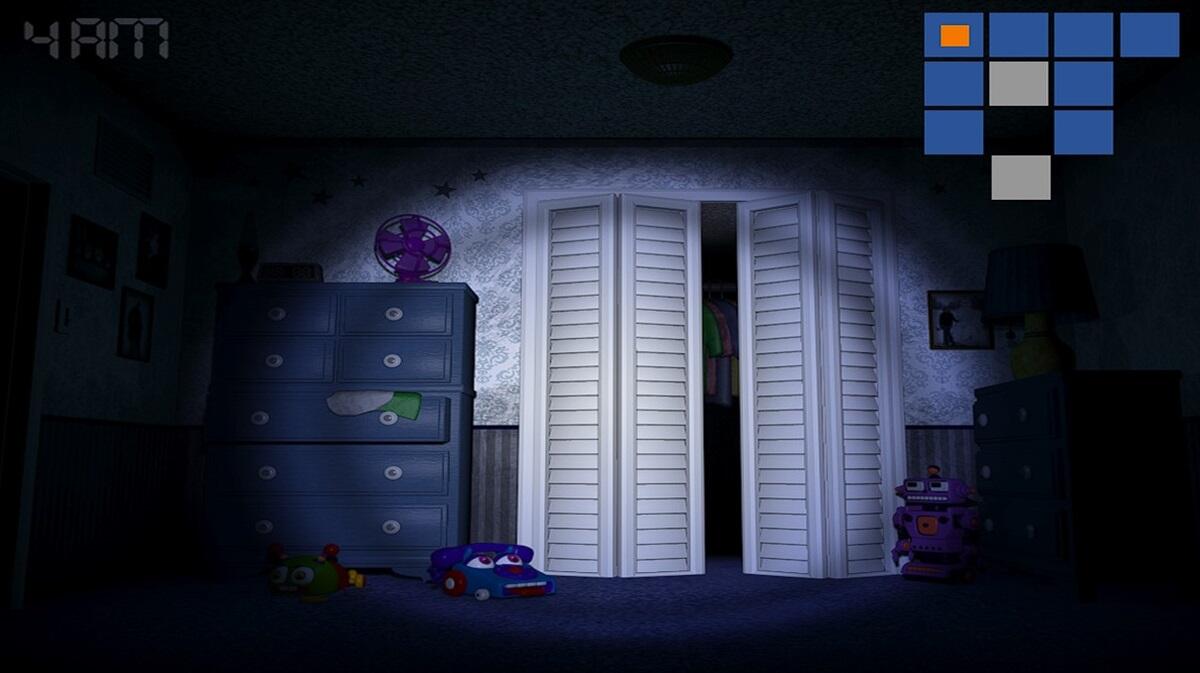 Free Download FNAF 4 APK Mod (No Demo, Everything Unlocked) Latest Version for Android
Ready for a spine-tingling challenge? Grab "FNAF 4" at Getmodnow.com, your trusted source for top-quality game downloads. Dive into the darkness, if you dare, and join the ranks of those who have survived the night. Download now and embrace the fear!