FNaF World is a whimsical RPG that turns the Five Nights at Freddy's franchise on its head. Players command their favorite haunted animatronics in a colorful, bizarre world.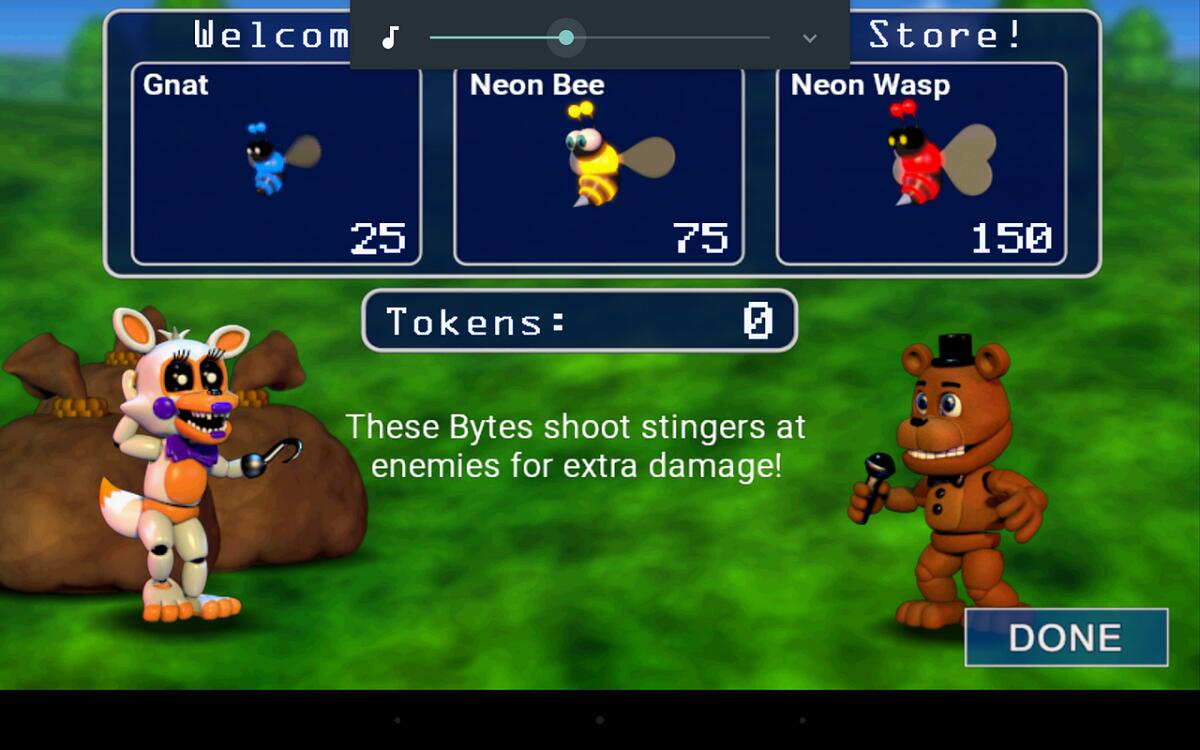 Top 5 Features and Functions:
Ensemble Cast:
Boasting over 40 characters from the FNaF series, the game is a fan's paradise. You've got the original crew, like Freddy, Bonnie, Chica, and Foxy, plus the myriad of quirky metal-and-circuit beasts from the four games. It's like a reunion, but with more neon and less trying to stuff you into an animatronic suit.
Gameplay Mechanics:
This ain't your typical sit-and-survive FNaF fare. You're in charge here, leading a party of animatronics through a 2D world. Combat's turn-based—think Final Fantasy with more fur. You'll clash with bizarre enemies, unleash special attacks, and upgrade your team with new skills as you progress.
The Map:
The game world? A maze of landscapes stitched together like a patchwork quilt made by a madman. Each area is packed with secrets, hidden paths, and glitches that can whisk you to new zones. It's a mix of amusement park and labyrinth, with each turn offering a slice of the unexpected.
Strategy and Customization:
Here's where your brain gets a workout. Mix and match your animatronic squad, strategize your attacks, and select the right crew for the job. Each character comes with its own special moves, so whether you're in the mood for raw power or sneaky tactics, there's a lineup for that.
Visuals and Audio:
The graphics are a sugary-sweet departure from the dark corners of Freddy's usual haunts. It's bright, it's bonkers, and it's all tied together with a soundtrack by Leon Riskin that's as lively as the visuals. The tunes will have you bopping as you battle.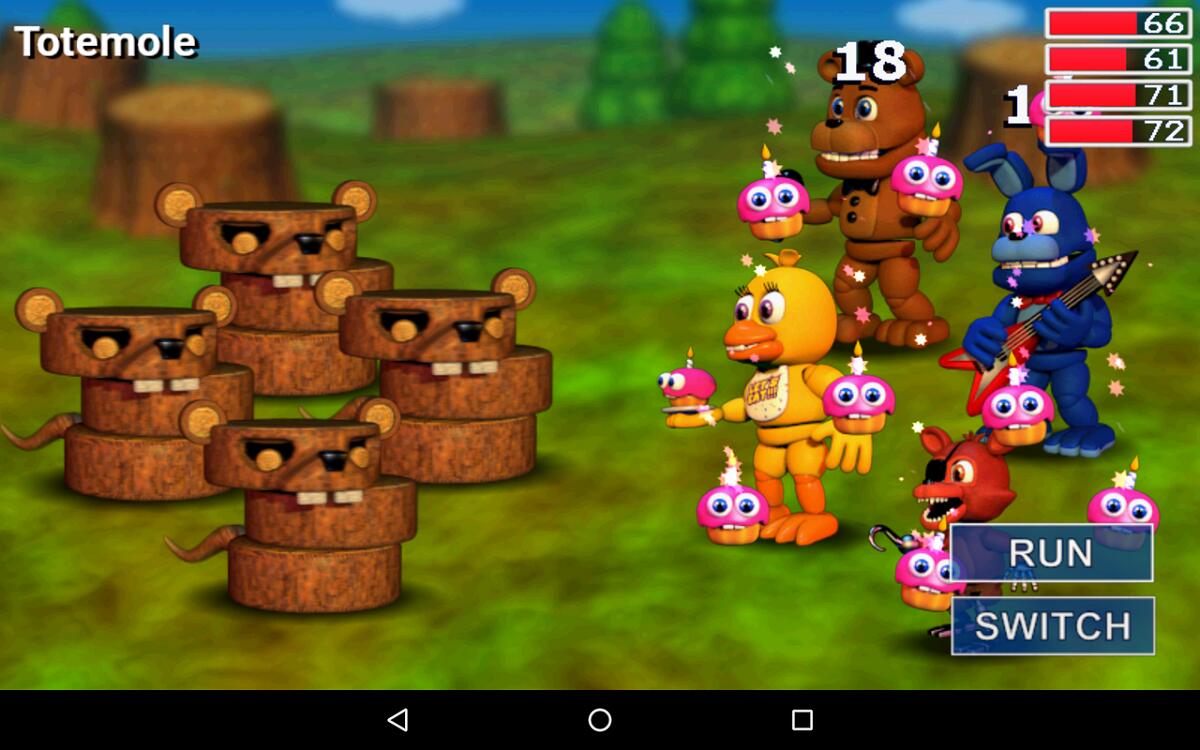 Best Tips:
Know Your Team:
Each character has unique abilities. Learn them. Love them. Your team's composition can mean the difference between victory and a game over screen.
Explore Every Nook:
The world's full of secrets. Poke around in every suspicious corner, and don't be afraid to dive into glitches—they're doorways, not dead ends.
Balance Your Roster:
A balanced team with healers, tanks, and damage dealers will keep you covered in most fights. Don't stack the deck with just heavy hitters.
Glitch Hunting:
Some of the game's best content is hidden beyond glitches. If something looks off in the world, it's probably intentional. Investigate!
Prepare for the Grind:
Like any RPG, leveling up is key. Be ready to spend time grinding to boost your characters' abilities. It's not just about winning battles; it's about dominating them.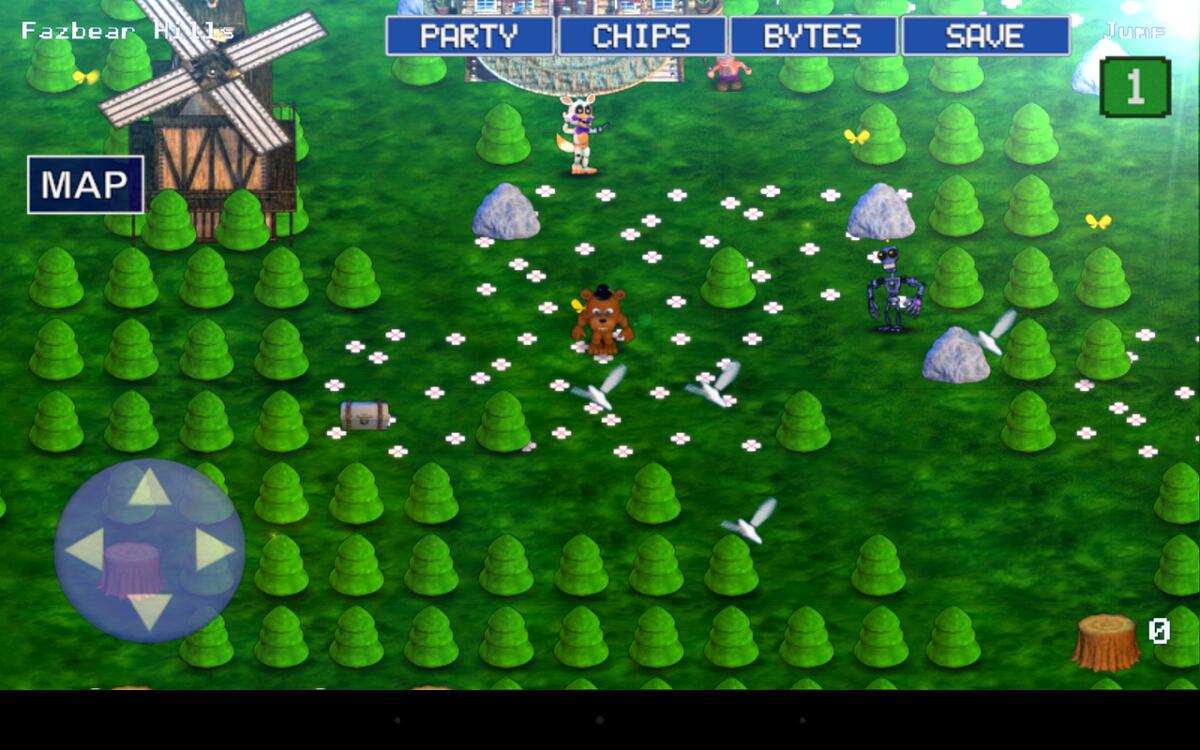 Pros and Cons:
Variety of Characters: A huge cast to choose from ensures replayability.
Unique Setting: The vibrant world is a fun twist on the grim FNaF universe.
Strategic Depth: Plenty of room for strategizing your team and combat approach.
Bugs and Glitches: Though some are intentional, unintended bugs can frustrate.
Learning Curve: Newcomers to RPGs might find the depth of strategy a bit overwhelming.
Audio/Visual Anomalies
Occasional hiccups can interrupt the otherwise engaging experience.
Similar Games
If you're digging FNaF World, you might want to check out "Undertale" for its charm and depth, or "Pocket Mortys" for a comedic spin on creature collecting and battling.
Conclusion
FNaF World spins a familiar series into a vibrant RPG playground. It's quirky, it's chaotic, and it's a fresh take that fans and newcomers can dive into with gusto.
Free Download Fnaf World APK (All Characters Unlocked) Latest Version for Android
Ready for an epic animated adventure with your favorite animatronics? Grab FNaF World at Getmodnow.com—your go-to for a trusted, glitch-free download. Get your game on!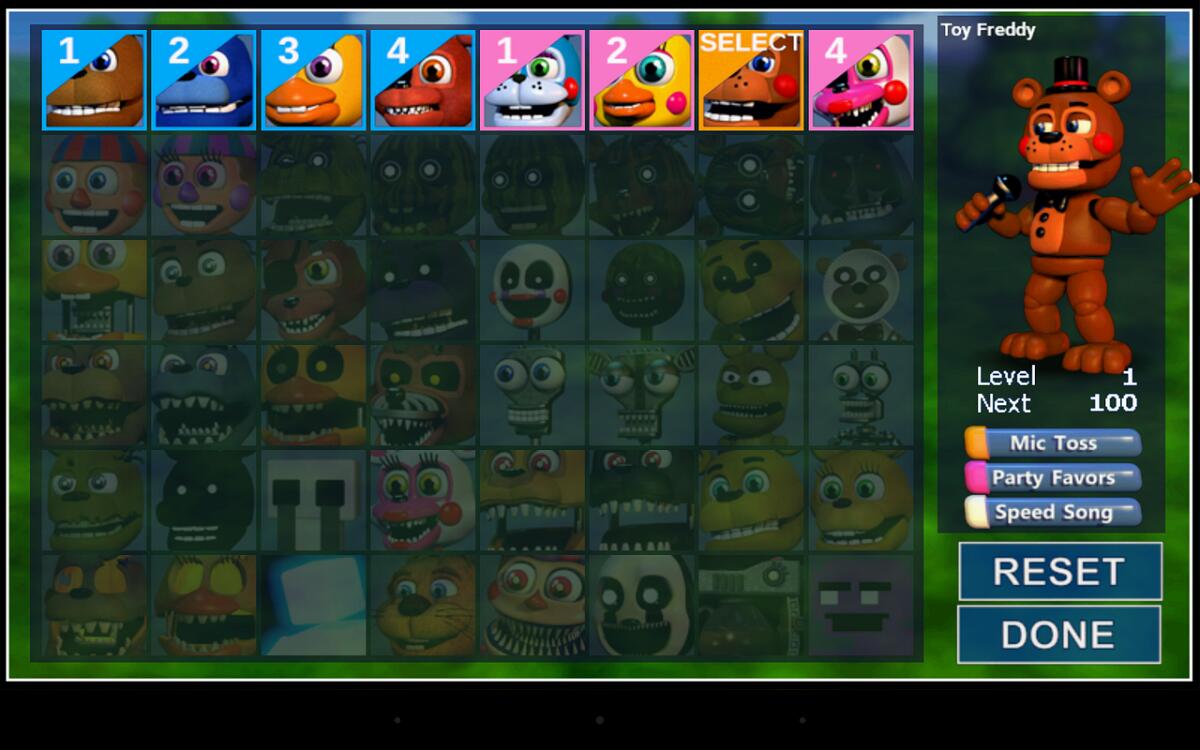 Frequently asked questions
What type of gameplay can I expect in this RPG compared to the original series?
Unlike the survival horror elements of the original series, here you will lead a party of characters through an adventure, engaging in turn-based battles, exploring diverse landscapes, and strategizing with a wide array of abilities each character offers.
How do I access different areas in the game?
To explore new zones, look for glitches in the map as they often serve as portals. Also, pay attention to the environment for any hidden paths or secrets that can lead you to unique places.
What is the best way to build my team for battles?
Focus on creating a balanced team. This means having a good mix of healers to recover health, tanks to absorb damage, and damage dealers to take out enemies. Tailor your team composition to the challenges you face.
Are there any specific strategies for finding and using glitches?
Glitches are not just errors; they're intentionally placed gateways to different game areas. If something in the environment looks out of place or peculiar, it's worth interacting with as it might be a glitch that leads you somewhere new.
What should I do if I encounter a bug or glitch in the game that seems unintentional?
The developer is actively working on fixing bugs, so your best bet is to report it through the appropriate channels on the game's support or community forums. In the meantime, restarting the game or reverting to a previous save can sometimes resolve the issue.