Forza Horizon 5 is a high-octane, open-world racing game that takes players across a vibrant and expansive recreation of Mexico. It's known for its stunning visuals, dynamic weather, and a vast collection of cars, offering endless customization and thrilling racing adventures.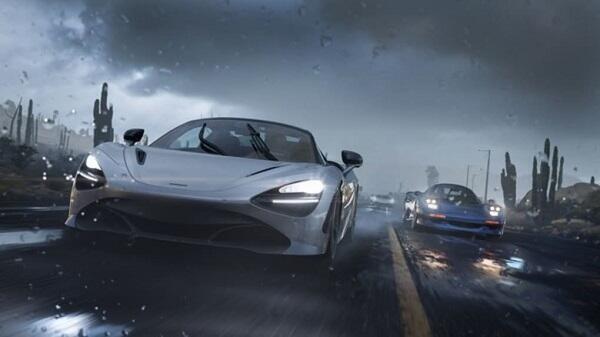 Top 5 Features and Functions
Dynamic Open World
Forza Horizon 5 version of Mexico is a living, breathing environment that's 50% larger than its predecessor's map. It's a diverse playground with jungles, beaches, ancient temples, and bustling cities. The map's dynamic nature means that players will encounter various terrains and challenges as they explore. With every game session, players are in for a unique ride as the environment morphs through shifting seasons and changing weather conditions.
Car Collection and Customization
With over 500 cars at launch, Forza Horizon 5 boasts an impressive roster of vehicles. Each car can be tailored to the player's liking, from under-the-hood performance tweaks to aesthetic mods like body kits, spoilers, and decals. The attention to detail in each car's design and the depth of customization available make for an automotive enthusiast's dream.
Racing and Events
The core of Forza Horizon 5 is racing and it delivers with a variety of events. There are traditional circuit races, point-to-point sprints, and off-road treks, among others.
Seasons and Weather System
One of the most lauded features is the dynamic seasons and weather system. Your game plan on the road gets a shake-up as seasons shift, morphing landscapes and making you rethink your driving approach. Muddy challenges spring from rain-soaked dirt paths, while snowy winters can render roads treacherously slick.
Online Play and Community
Forza Horizon 5 is built with community in mind. The online play is seamless, allowing friends to join each other's games effortlessly. The EventLab lets you make and share your own races and challenges. The community's creativity is on full display with custom tracks, stunts, and race conditions that add endless replay value.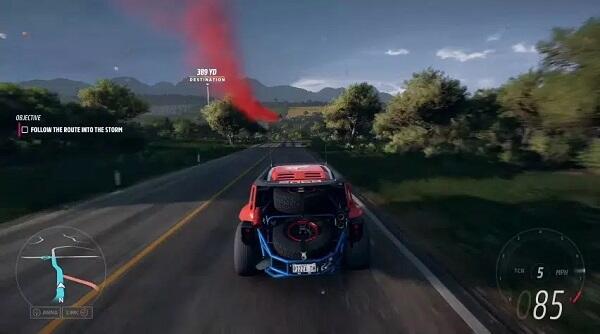 Best Tips for Forza Horizon 5
When diving into the world of Forza Horizon 5, it's key to maximize your gameplay experience:
Learn the Map
Familiarizing yourself with the expansive map is crucial. Mastering shortcuts and terrain variety could just be your ticket to triumph in races. Spend time in free-roam exploring every nook and cranny.
Car Tuning
Tuning your cars can significantly improve performance. Understanding the impact of different upgrades can help tailor your vehicle to specific events, so don't ignore this feature.
Seasonal Events
Participating in seasonal events can reap great rewards and unique vehicles. Keep an eye on the Festival Playlist for new and limited-time challenges.
Accrue Influence
Influence is the currency of progression in Forza Horizon 5. By hitting the track hard, nailing audacious stunts, and immersing yourself in exploration, you'll score that sweet Influence. Therefore, racing, performing stunts, and exploring will help you progress through the Horizon Festival while also earning you new cars.
Use the Auction House
The Auction House can be a source of great cars at lower prices. It's also a place to sell duplicates or unwanted vehicles for credits.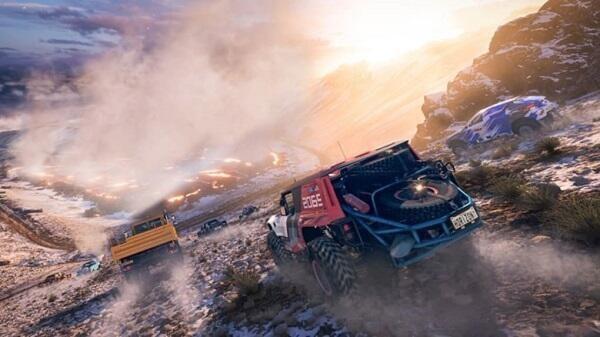 However, small businesses and startups need to strategically maximize their limited marketing budgets.
Boasting a large and varied map, the game invites exploration while its changing weather and seasons, an unrivaled car selection with customization choices, along with community features like EventLab enhance player creativity.
Pros
The map's size and diversity offer a vast playground for exploration.

Shifting weather and changing seasons make the gameplay stay interesting and continually put your skills to the test.

The car roster and customization options are unmatched.

Stuff like EventLab stokes your creative juices and lets you share with others.
Cons
The wealth of content can be overwhelming for newcomers.

You'll need a pretty powerful gaming setup if you want to enjoy those top-notch graphics.

Online play can sometimes introduce competitive imbalances.
Similar Games
Racing fans looking for alternatives to Forza Horizon 5 might enjoy "The Crew 2," offering a wide-open US map to explore. "Need for Speed Heat" provides a more narrative-focused street racing experience. For a simulation approach, "Gran Turismo Sport" is a great pick, especially for PlayStation users.
Conclusion
Forza Horizon 5 sets the bar high for open-world racing games. It's a game that's easy to pick up but hard to put down, thanks to its beautiful world, deep customization, and engaging events. Whether you're a car lover or an adrenaline junkie, FH5 is a must-play.
Call to Action
Ready for the ultimate racing experience? Download Forza Horizon 5 at Getmodnow.com and hit the ground running on the vibrant roads of Mexico. Trusted, fast, and free - Getmodnow.com is your gateway to the Horizon Festival!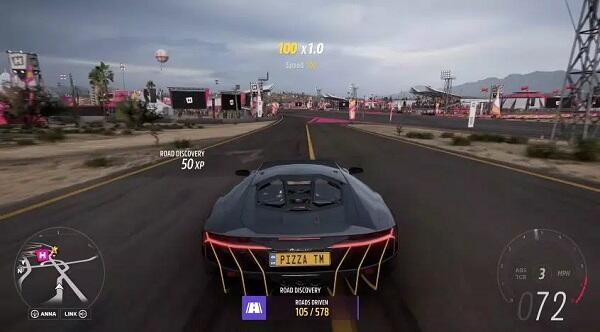 Frequently Asked Questions (FAQ)
What new environment does the latest racing game take place in?
The latest edition of the game brings players to a vibrant and expansive recreation of Mexico, offering a diverse landscape with jungles, beaches, ancient temples, and bustling cities to explore.
Can I personalize my vehicle in the game, and to what extent?
Yes, the game allows for extensive personalization of vehicles. You can modify your car's performance, such as speed and handling, and also change its appearance with various body kits, spoilers, and decals.
What makes the game's weather system stand out?
The game features a dynamic weather and seasons system that impacts driving conditions and the landscape, providing a unique challenge and changing the strategy required for races.
How does the game's open world affect the gameplay experience?
The open-world environment is 50% larger than in previous installments, offering more terrain to explore and a dynamic element to gameplay, ensuring no two races are the same.
What options are available for players looking to engage with others in the game?
The game offers seamless online play, allowing friends to join each other's games easily. It also includes tools for creating and sharing content, such as the EventLab for crafting custom races and challenges.