IMO Lite is the slimmed-down version of the popular IMO instant messaging app. It facilitates communication via text, voice, and video without the bloat. It's optimized for efficiency, perfect for those who prioritize quick and straightforward interaction.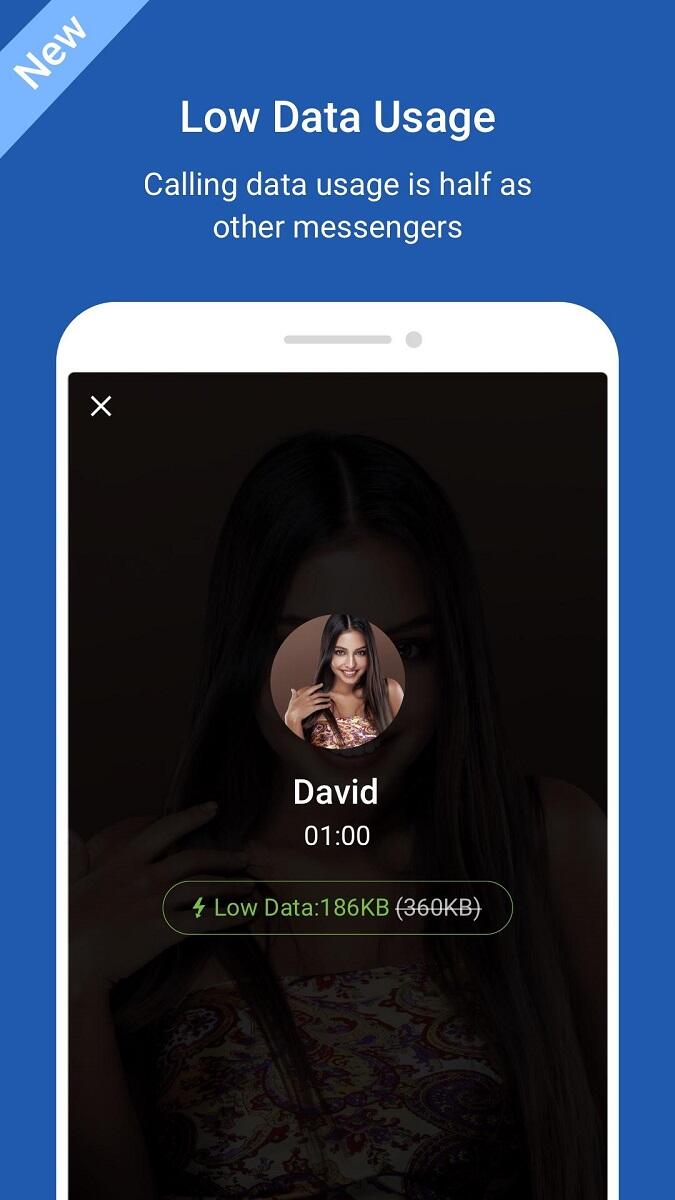 Five Most Typical Features and Functions
Compact Design
First up, size matters. In an era where phone storage is precious, IMO Lite shines with its minimal footprint. Only 6MB! It's small, but don't underestimate it. Quick to download and install, IMO Lite respects your device's storage, leaving plenty of room for other apps and media.
Performance
Next, let's talk speed. IMO Lite doesn't just walk the talk; it sprints. Built for speed, it ensures that messages are sent and received in the blink of an eye. Video calls connect swiftly, and voice calls are crisp. You don't need the latest gadget; IMO Lite works great even on older phones.
Data Consumption
Data usage is a common concern, and IMO Lite tackles this head-on. It's engineered to use less data, making every byte count. This means more talking, more sharing, and less worrying about overages. It's a win-win for those on limited data plans or when you're in an area where data comes at a premium.
Network Compatibility
Diving deeper into its technical prowess, IMO Lite isn't picky about networks. Whether you're stuck in a place where only 2G signals dare to tread or lounging in a Wi-Fi-enabled café, IMO Lite keeps you connected. This universal compatibility is a nod to inclusivity, ensuring that no one is left out of the conversation.
No Ads
Finally, the absence of ads. IMO Lite promises an ad-free experience, which means no unexpected video ads or banners to disrupt your chats. This feature is a sigh of relief for anyone who's ever been bombarded with ads at just the wrong moment.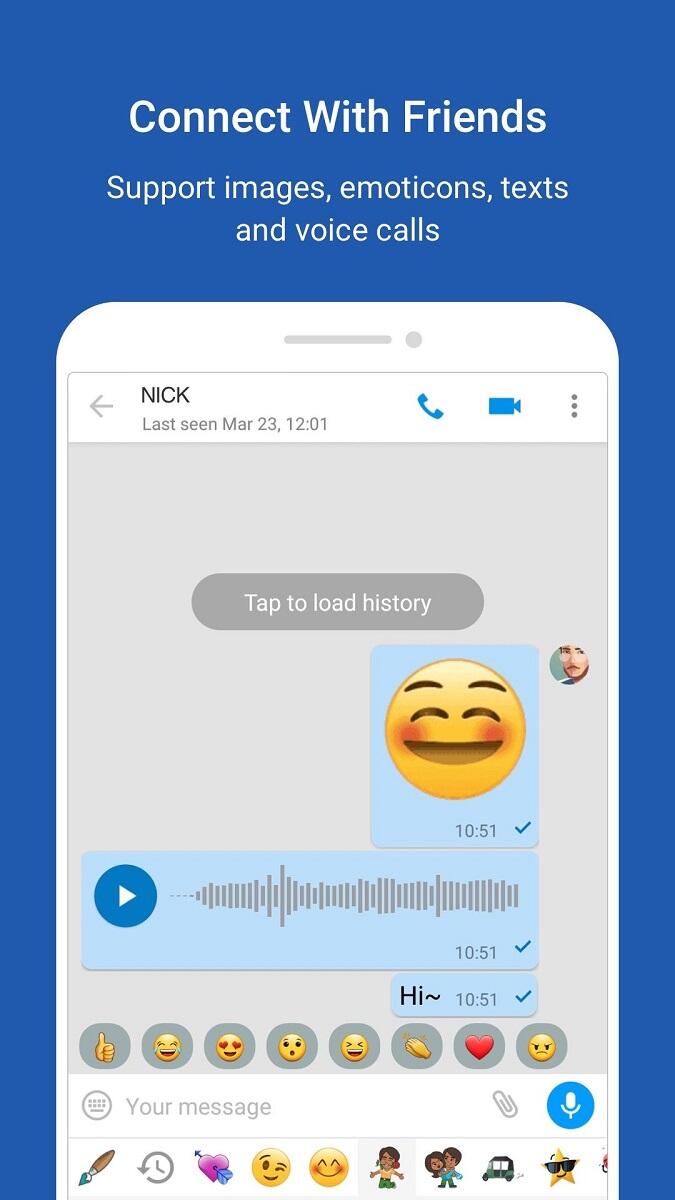 Best Tips for the App
To get the most out of IMO Lite, here's the lowdown:
Maximize Group Chats: Make groups for everything and everyone. It keeps life compartmentalized and your chats organized.

Data Usage: Flip on the Low Data Usage switch for calls. It's like an economy mode for communication.

Chat Hygiene: Clear out old messages. It's like housekeeping for your app – keeps it tidy and nimble.

Picture Perfect: Use photos and emoticons, but remember, they take up data. Balance is key.

Network Matters: Even though IMO Lite is network-friendly, the better the connection, the better the experience. So, grab that Wi-Fi when you can.
Pros and Cons
Pros:
Featherlight App: Easy on storage and quick to set up.

No Ads: A streamlined, interruption-free experience.

Efficiency: Preserves data and battery life.
Cons:
Spartan Interface: It's simple, which might not be everyone's cup of tea.

Limited Features: It sticks to the basics, potentially missing out on fancier features.

Basic Customization: You won't find extensive personalization options here.
Alternatives
If IMO Lite doesn't tick all your boxes, apps like Viber, WeChat, and Skype also offer messaging and video calling, each with its unique twist.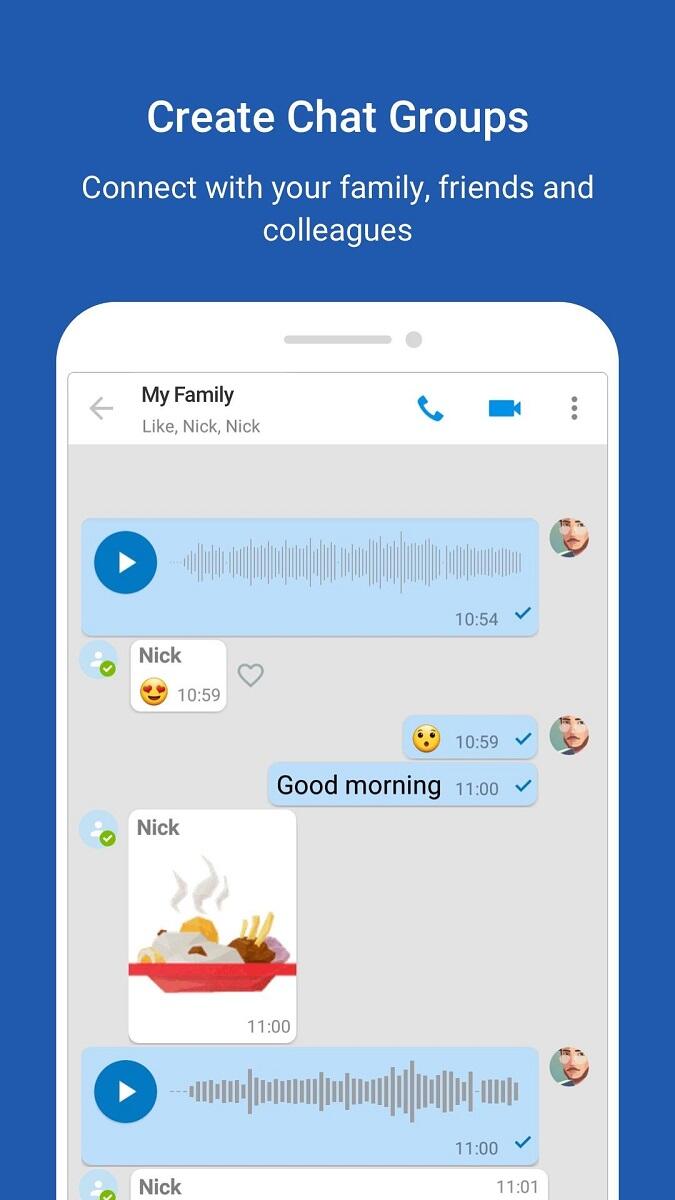 Frequently Asked Questions (FAQ)
How does this app save on data and storage space?
The app is specifically designed to be lightweight, using only 6MB of space, which makes it quick to install and doesn't consume much storage. Additionally, it's engineered to use data more efficiently, meaning it uses fewer data resources for its functions, helping you save on your data plan costs.
Can I use this messaging tool on a slow internet connection?
Absolutely. This application is optimized for all types of network connections, including 2G, so it works well even when the internet speed is not ideal. You can send messages and make voice calls reliably, although for video calls, a faster connection is recommended for better quality.
Will I see advertisements while using the app?
No, one of the main advantages of this version is that it provides an ad-free experience. You won't be interrupted by banner ads or pop-ups while using the app, allowing for a smoother communication experience.
Is the app suitable for group conversations and sharing multimedia?
Yes, you can create various chat groups for different circles, like family, friends, or colleagues. Sharing photos, videos, and other media is simple, and the app is efficient in how it manages data traffic, so you can share without consuming excessive data.
What if I want more features and customization options in my messaging app?
While this app is designed to be simple and straightforward, focusing on essential functions and user-friendliness, users who desire more advanced features and customization may want to consider alternative apps such as Viber or WeChat, which offer a broader range of options and personalization settings.
Conclusion
IMO Lite strips down the messaging experience to the bare essentials, making it ideal for the pragmatist who values function over form. It's messaging made simple, accessible, and efficient.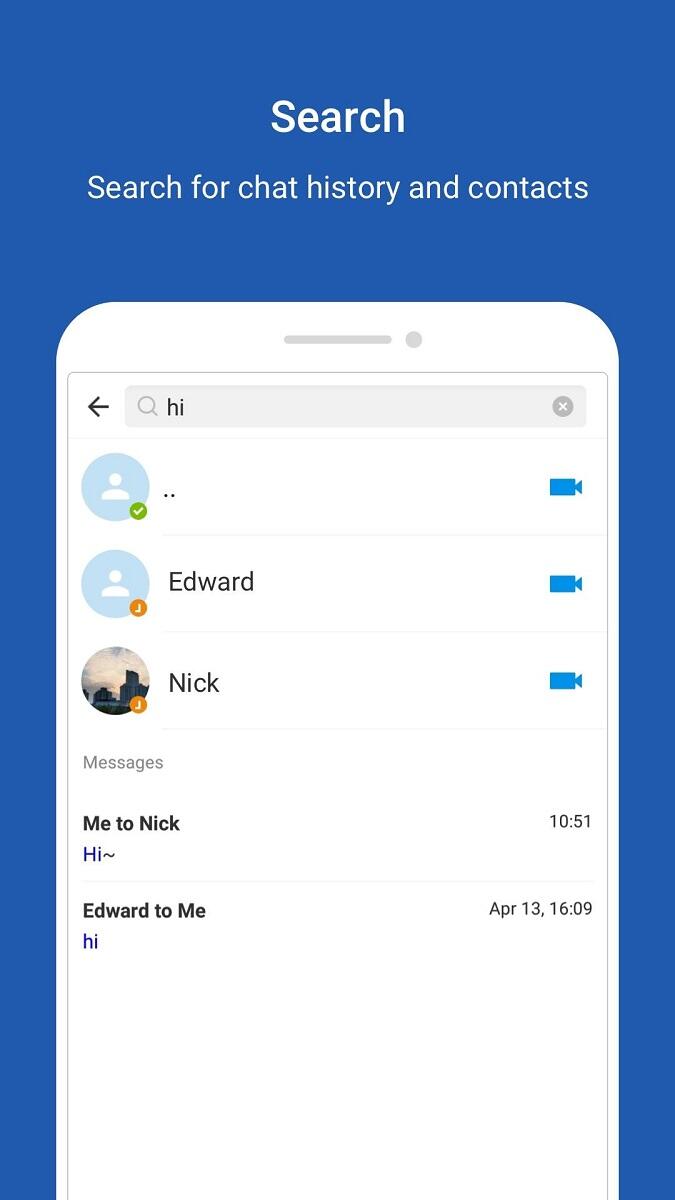 Free Download IMO Lite APK (Calls and Chats) Latest Version for Android
Ready for a streamlined messaging experience? Download IMO Lite from Getmodnow.com. It's quick, trusted, and just a few taps away. Stay connected without the fuss.