IMO is a dynamic communication app that offers instant messaging, video calls, and social sharing across various platforms, enabling users to connect globally with ease. Its typical functions include text chats, voice and video calls, file sharing, group chats, and personal profile customization.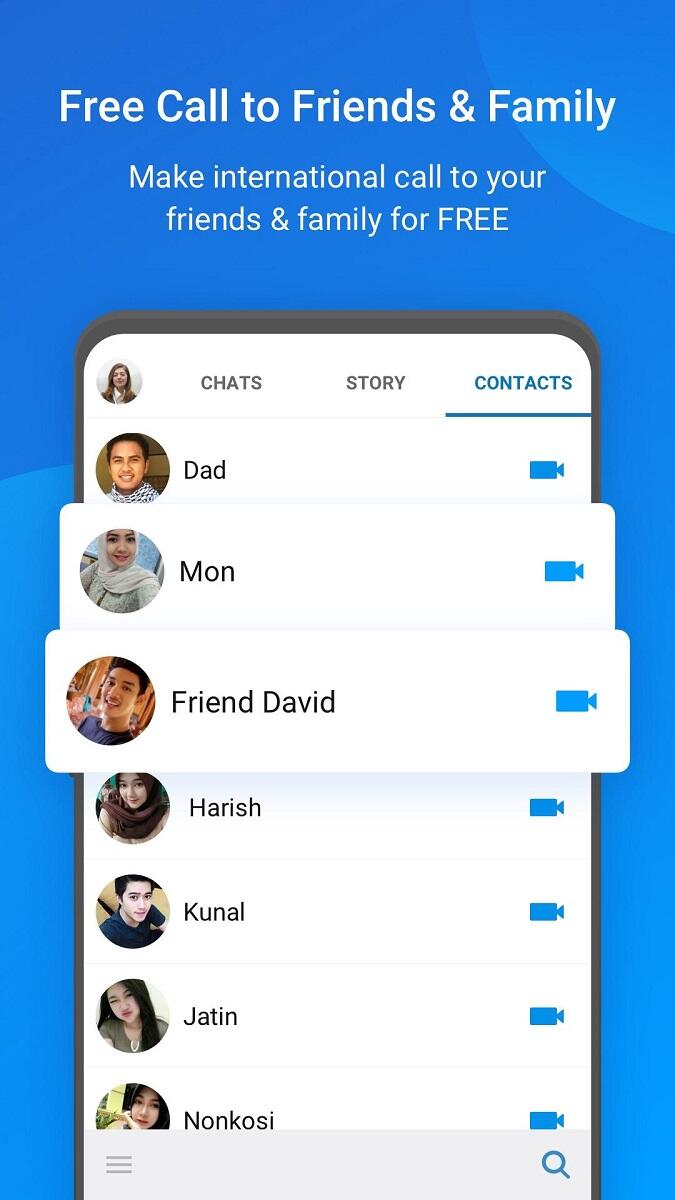 Top 5 Features and Functions of IMO
Easy Setup and User Interface: Getting started with IMO is a breeze. All it takes is your phone number. Sign up, verify, and boom – you're in. The interface is clean, intuitive, and hassle-free.
Customization is at your fingertips. With a few taps, you can upload a profile picture, tweak your info, and personalize your experience. The ease of inviting friends who aren't on IMO yet is a nice touch. Hit the invite button, and you're set to widen your social circle.
Messaging and Group Chats: Chatting is the heart of IMO. Whether it's one-on-one or in group settings, communication is seamless. Create a group for family, friends, or work. Share updates, organize events, or disseminate information – it's your call.
Groups can range from small circles to larger communities. The 'popular groups' tab keeps you in the loop with trending conversations. This diversity makes it more than just a chat app – it's a community builder.
Audio and Video Calls: IMO shines with its call quality. Video or audio, the calls are crisp and stable. Even on weaker networks, you can connect without much fuss. Want to see more faces? Create a video call room for up to 20 people. It's like having a mini-conference or family reunion in your pocket.
File Sharing and Storage: With IMO, sharing isn't limited to text and emojis. Send a photo, blast a tune, or forward that important document. The 10 GB limit has you covered for hefty files. Cloud storage is the cherry on top, freeing up phone space and keeping your media and docs safe.
Less Data Usage and Efficient Performance: Data consumption with IMO is minimal. Whether you're on Wi-Fi or mobile data, it's designed to save costs. No more worrying about excessive data bills. This is especially useful in regions where data plans come at a premium.
Best Tips for Using IMO
Keep your profile updated. It makes you more recognizable and approachable to your IMO contacts.

Organize your groups wisely. Use group names and pictures for easy identification.

Regularly back up your chats to IMO Cloud. Never lose important messages or files.

Explore IMO's privacy settings. Customize who can see you online or call you.

Utilize IMO's data-saving options when on mobile networks to manage your data usage effectively.
Pros and Cons of IMO
Pros:
Intuitive setup and user interface.

High-quality audio and video calls.

Extensive file-sharing capabilities.

Minimal data usage for calls and messages.

Feature-rich platform with frequent updates.
Cons:
Lacks the popularity of some competitors.

Potential privacy concerns with phone number-based registration.

Some users may experience an overload of features.
Similar Apps to Consider
WhatsApp: Known for its widespread use and end-to-end encryption.

Skype: Offers reliable video conferencing and international calling.

Telegram: Focuses on security with encrypted messages and large group capabilities.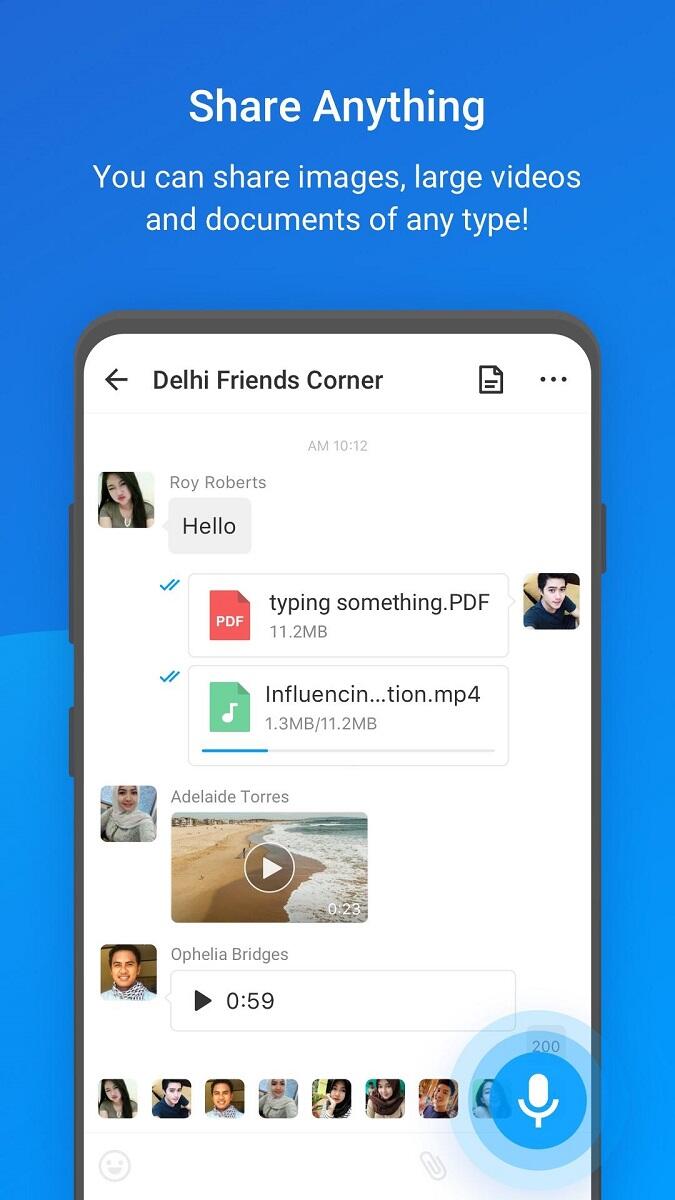 Frequently Asked Questions (FAQ)
What do I need to sign up for the instant messaging and video calling service?
You only need your mobile phone number to register. After verifying it, you can jump straight into customizing your profile and connecting with friends.
Can I form large group chats with this app, and if so, how many participants can I add?
Absolutely, you can create groups for various purposes, ranging from personal family groups to larger community groups, with the ability to add anywhere from a small circle of people to up to hundreds of participants.
Are video calls limited to one-on-one, or can I have group video calls as well?
The service isn't limited to one-on-one interactions; you can also set up video call rooms that can accommodate up to 20 participants, making it suitable for group gatherings, be they personal or professional.
What kind of files can I share, and is there a limit to the file size?
You can share a wide array of files, including documents, videos, music, and more, with a generous limit of up to 10 GB per file, which caters to most sharing needs.
Is it possible to use the app on different types of devices, and will my messages sync across these devices?
Yes, the app is compatible with various operating systems including Android, iOS, Windows, and macOS. Your messages and files are synced across these platforms via cloud-based storage, ensuring you can switch between devices seamlessly without losing any data.
Concluding Thoughts on IMO
IMO stands out with its streamlined interface and robust feature set. It's designed for the modern user who values connectivity and versatility. As communication apps evolve, IMO stays relevant by continually refining its features.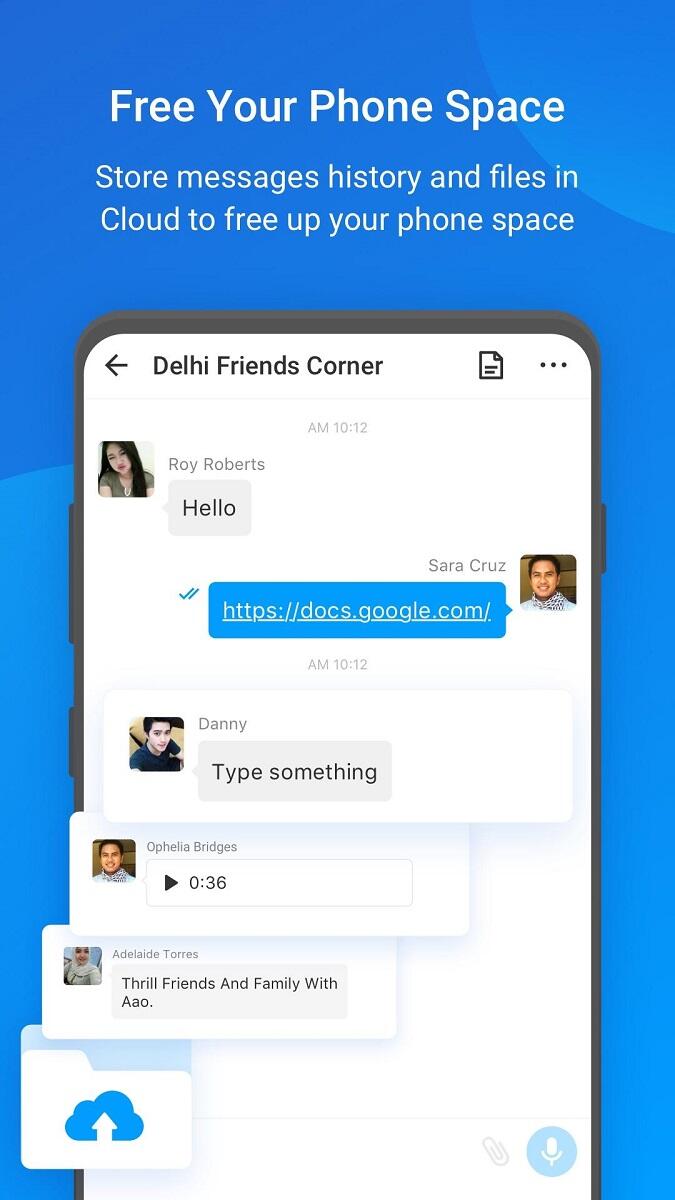 Free Download IMO APK Mod (Unlimited Diamond) Old Version for Android
Ready for a seamless communication experience? Head to Getmodnow.com and download IMO. It's secure, reliable, and just a few clicks away. Join the IMO community and elevate your chat game today!