Infinite Flight Simulator is a mobile-based flight simulation app.
that lets you pilot a range of aircraft across the globe, complete with realistic controls and navigation.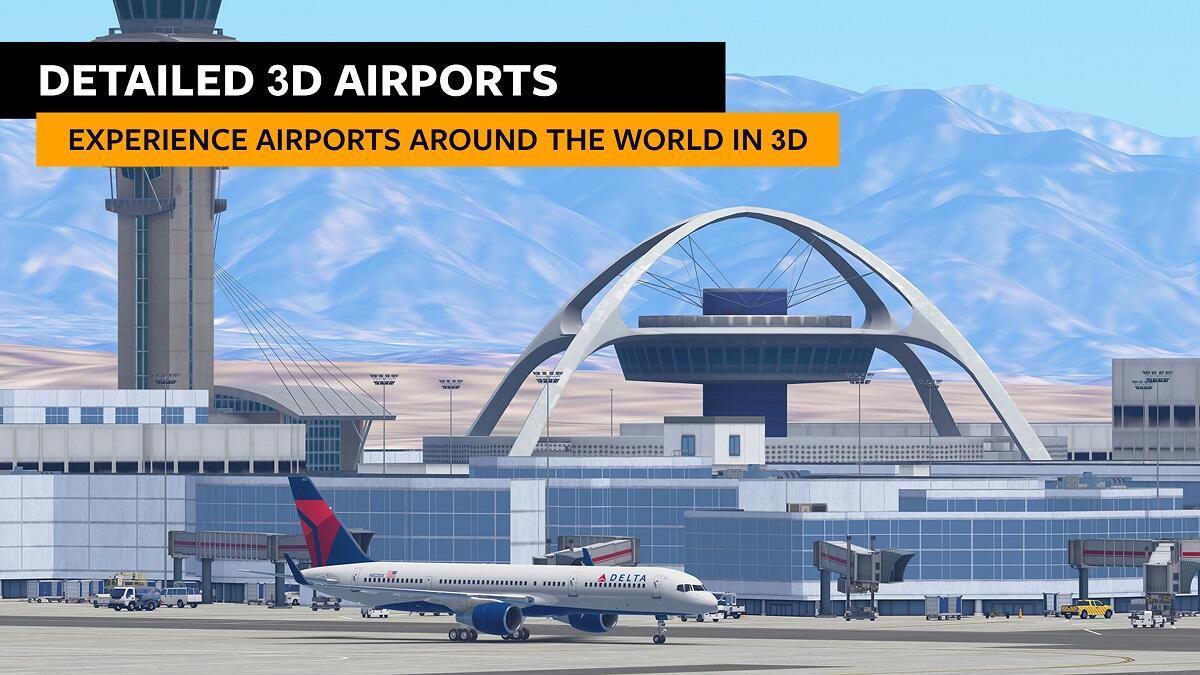 Five Key Features of Infinite Flight Simulator
Extensive Aircraft Fleet
Infinite Flight Simulator boasts an impressive hangar. With a fleet ranging from small Cessnas to large Boeing and Airbus jets, plus military jets, there's a plane for every aviation enthusiast. Each aircraft is meticulously designed, offering animated cockpits, realistic sounds, and dynamic flight characteristics. The commitment to realism means that the flight model of each plane is as close to the real thing as your phone can handle. Pilots can enjoy hundreds of liveries, reflecting real-world airlines and air forces, enhancing the authenticity of the flight experience.
Realistic Global Navigation
The simulator prides itself on a global scale. Pilots can navigate the entire planet with high-definition satellite imagery and precise topographical data. Airports come to life with accurate runway and taxiway layouts. The navigation is top-notch, with real-world airspaces, NAVAIDs, SIDs, STARs, and approaches provided by NavBlue. This depth ensures you're not just flying; you're mastering the art of navigation as you would in a real cockpit.
Advanced Weather and Time Customization
You control the skies in Infinite Flight. Whether you want the challenge of landing in low visibility or enjoying a tranquil flight at dusk, weather and time settings are at your fingertips. The simulator's realistic atmospherics mean you can watch the sunrise, fly under the stars, or navigate through clouds and fog. The weather isn't just a visual treat; it affects flight dynamics, making each takeoff and landing a new experience.
Multiplayer with Human ATC
Multiplayer takes this sim to another level. Joining servers with other pilots brings a social aspect to the game. More experienced pilots can access servers with human-controlled ATC, adding another layer of realism. The experience is competitive yet collaborative, as players guide each other through the skies, just as in real life. The sense of community is strong, with many pilots sharing tips and experiences.
ForeFlight Link Integration
Infinite Flight's integration with ForeFlight Link bridges the gap between simulation and real-world piloting. This feature allows you to plan and visualize flights within ForeFlight, a professional flight planning tool, and execute them in the sim. It's an invaluable educational resource for student pilots and a fun feature for aviation buffs.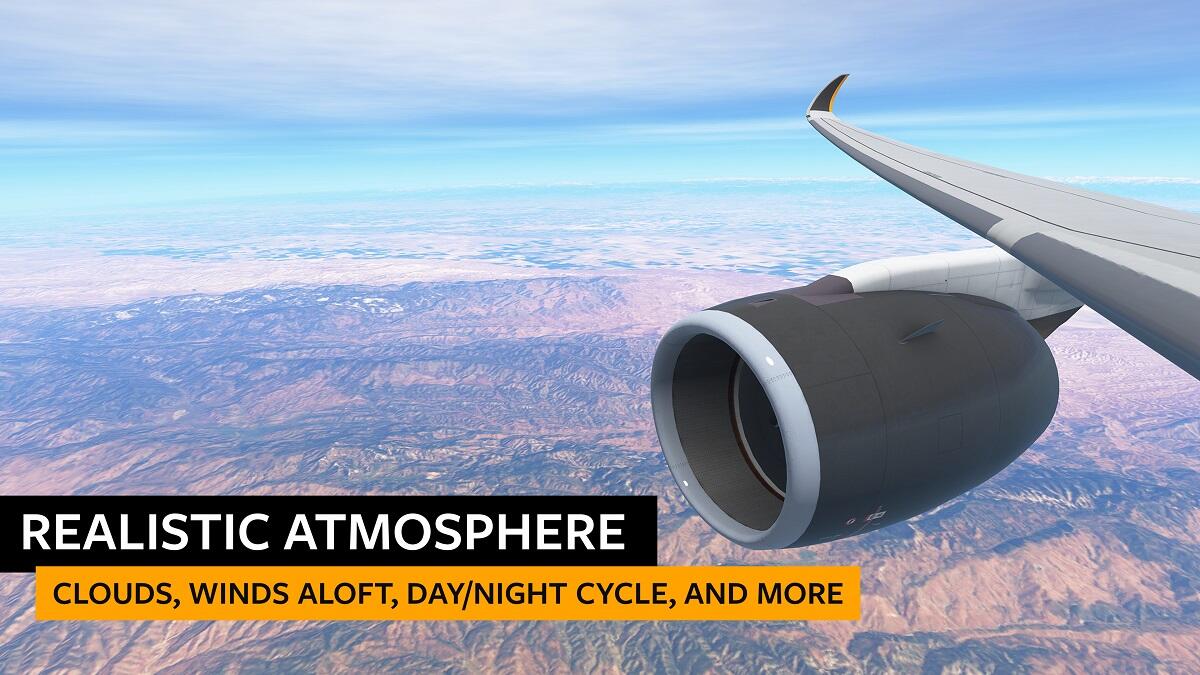 Best Tips for Using Infinite Flight Simulator
To get the most out of Infinite Flight Simulator, here are some top tips:
Start with the Basics: Begin with smaller aircraft to grasp the basics of takeoff, navigation, and landing. Use the autopilot features to understand how they assist in flight.
Join the Community: Engage with the community forums and social media groups. Many experienced users share insights that can elevate your flying experience.
Utilize the Replay System: The advanced replay system lets you review your flights. Use it to analyze and improve your piloting skills.
Flight Planning: Invest time in learning to plan your flights effectively. It will make your experience more realistic and rewarding.
Practice ATC Communication: If you aim to join the human ATC servers, practice communication. Proper radio etiquette and knowledge of ATC instructions are crucial.
Pros and Cons of Infinite Flight Simulator Pros:
Wide range of aircraft with detailed designs.

Global navigation and accurate topography.

Real-time weather and customizable conditions.

Multiplayer mode with human ATC.

Integration with ForeFlight for flight planning.
Cons:
Some features require a Pro subscription.

Can be complex for beginners.

Limited by mobile device capabilities.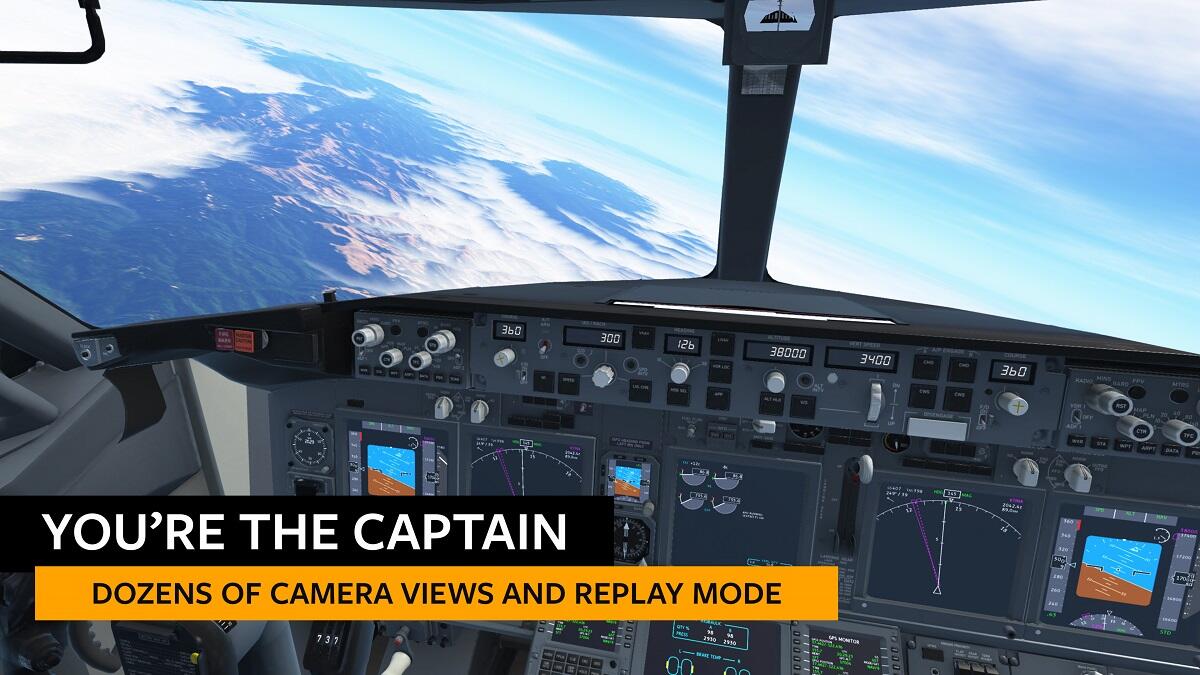 Alternatives to Infinite Flight Simulator
For alternatives, consider apps like X-Plane Mobile, Aerofly FS, or RFS - Real Flight Simulator. Each offers unique features, from realistic flight dynamics in X-Plane to the scenic environments in Aerofly.
Some Useful Questions
What types of aircraft can I fly in Infinite Flight Simulator?
Infinite Flight Simulator offers a diverse range of aircraft including airliners, general aviation, and military planes. The fleet is detailed with animated cockpits, realistic sounds, and accurate flight dynamics. To access the full fleet, you will need to subscribe to Infinite Flight Pro.
Can I fly anywhere in the world with Infinite Flight Simulator?
Yes, Infinite Flight Simulator features a global navigation database that allows you to fly anywhere around the world. It includes high-definition satellite terrain imagery and thousands of airport layouts. This feature requires an active Infinite Flight Pro subscription.
Does the game include real-time weather conditions for flights?
Infinite Flight Simulator lets you fly through live weather and winds aloft. You can customize weather conditions to challenge yourself or to ensure a pleasant flight experience. The weather settings include real-time or custom options for time of day, wind speeds, and visibility.
Can I interact with other players in Infinite Flight Simulator?
Yes, Infinite Flight Simulator offers a multiplayer experience with human-controlled Air Traffic Control (ATC). As you gain experience, you can access more serious servers and even join the IFATC group after passing the required tests. This requires an active Infinite Flight Pro subscription.
What is ForeFlight Link and how does it work with Infinite Flight Simulator?
ForeFlight Link is a feature that integrates Infinite Flight Simulator with the ForeFlight mobile app, a professional flight planning tool. It allows you to plan your flights in ForeFlight and then execute them in Infinite Flight, enhancing the realism of the simulation. This is especially useful for student pilots and aviation enthusiasts looking to practice real-world flying routes and procedures.
Conclusion
Infinite Flight Simulator is an immersive and comprehensive mobile flight sim that caters to both beginners and seasoned pilots. It's a fantastic tool for learning and enjoying the intricacies of flying.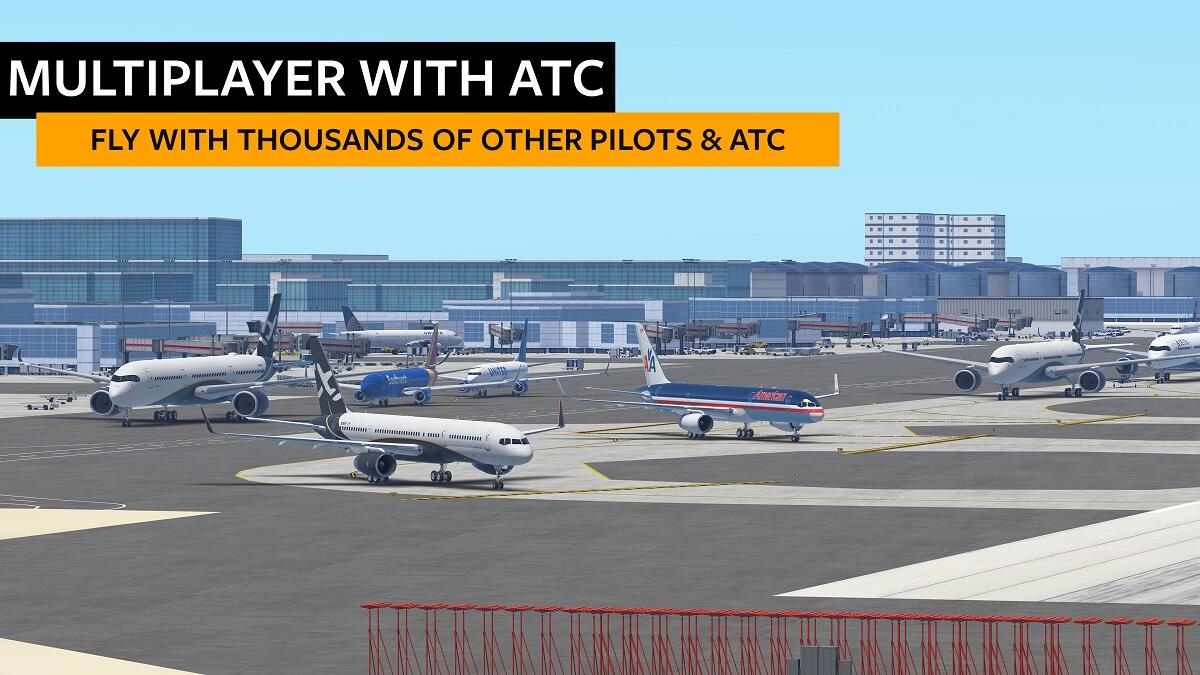 Free Download Infinite Flight Simulator Mod APK (Pro, All Planes Unlocked) Latest Version for Android
Ready for takeoff? Grab your pilot's hat and download Infinite Flight Simulator from Getmodnow.com, your trusted source for quality apps. Happy flying!