Instant personal loan with InstaMoney APK
There were more than 10 million unemployed in India in 2021 because of the COVID-19 pandemic. Unemployment and the financial crisis have left millions of Indians on the verge of collapse and bankruptcy. Therefore, many Indians have chosen InstaMoney APK. It brings loans to users instantly to make their life less difficult. Is this application safe for you to borrow money from?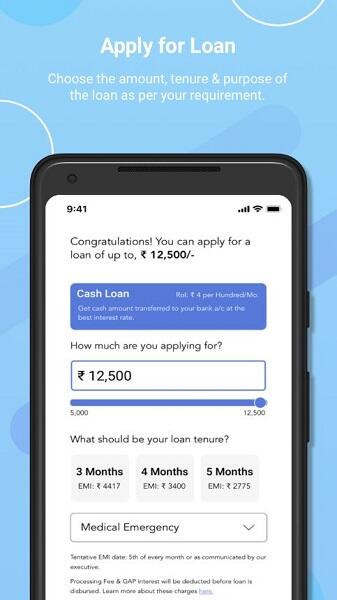 What is InstaMoney APK?
InstaMoney APK is an application that helps Indian users get a loan online after providing some necessary information according to InstaMoney company policy. Some other apps will ask users to verify their identity in different ways. It can be providing personal information such as citizen identification, and identification of relatives.
This Indian money lending platform is very popular with borrowers because of the simplicity of the paperwork as well as the fast application processing time. Most of the leading money lenders have released their lending apps to strengthen their competitive position in the market and so is InstaMoney. It is more convenient for customers' borrowing activities. Loan forms on this loan app are usually online loans, helping customers optimize time and make loan procedures simpler.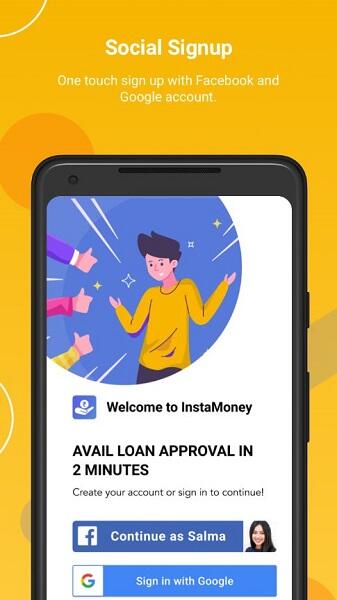 What are the salient features of InstaMoney APK?
More than five million people have chosen this application because of its useful features for them.
Affordable interest rates
Currently, apps have different interest rates and can have a large difference. Some apps support 0% interest loans when users borrow for the first time. With larger loans, users need to pay interest at interest rates ranging from 24 percent to 35.88 percent per annum. InstaMoney App APK will choose the right interest rate for the loan so that users can pay and not get into bad debt.
This number is always higher than the interest rate at the bank, so you need to consider it carefully before borrowing money in this application. Your repayment term is from three months to five months. This is a flexible period for you to repay.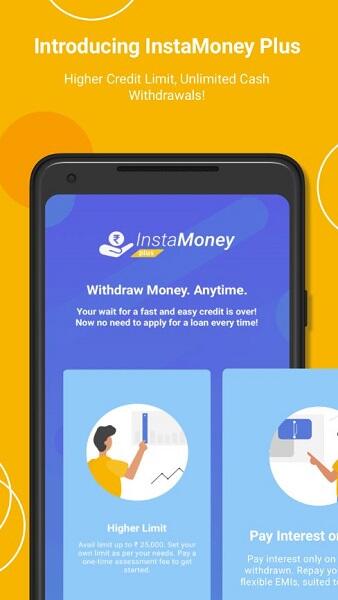 Loan amount up to 25 thousand Rupees
Insta Money APK offers you a loan from 5 thousand rupees to 25 thousand rupees when applying for a debit card. You need to register an account on this application and fill in your passport or citizenship information. After that, you proceed to open an account according to the instructions of the app and then wait for the approval. This process may take 1 hour.
The information about the customer's loan will be transparent, showing clearly the amount you borrow, the percentage of interest, and the payment term. Besides, your monthly installment amount will be shown specifically on the contract as well as on this application.
Instant loan with Instagram Money APK
For an urgent loan and fast approval, you can use the InstaMoney Fast Cash feature. This service allows users to borrow with a 0% processing fee (if you sign up before 5 pm). Not only that, but you also do not need to go through the income appraisal process or other information, and you can receive the money in just 30 minutes.
You need to be 20 years old and be a subject of a legal relationship. Besides, you need a minimum salary of 12 thousand rupees to get a loan in this app. When registering online, you need to prepare documents such as a passport or citizen identification. What's more, this app doesn't require you to pay upfront fees, credit history, and a lot of complicated paperwork.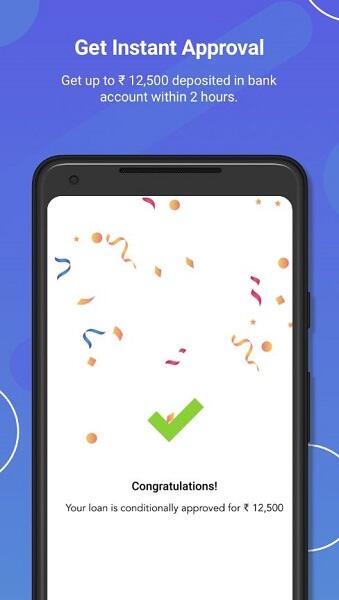 Insta Money App APK Download
We suggest that you download this Indian loan app from reputable and trusted websites. It will reduce the risk of procedural problems and interest rates when you borrow money. You can also download it from our website. It is 100% secure and will not leak your personal information. The download process is also quick and doesn't take much of your effort.
Conclusion
InstaMoney APK is considered the leading application in providing instant online money lending services. It's reputable and safe for users to source "subsidized" in a pickle. We hope you can break the back of the beast with this app when your financial situation improves.