Mrewards is an app that rewards users with cash, coupons, and gift cards for playing games, completing surveys, and doing tasks. It's a fun way to earn extra perks.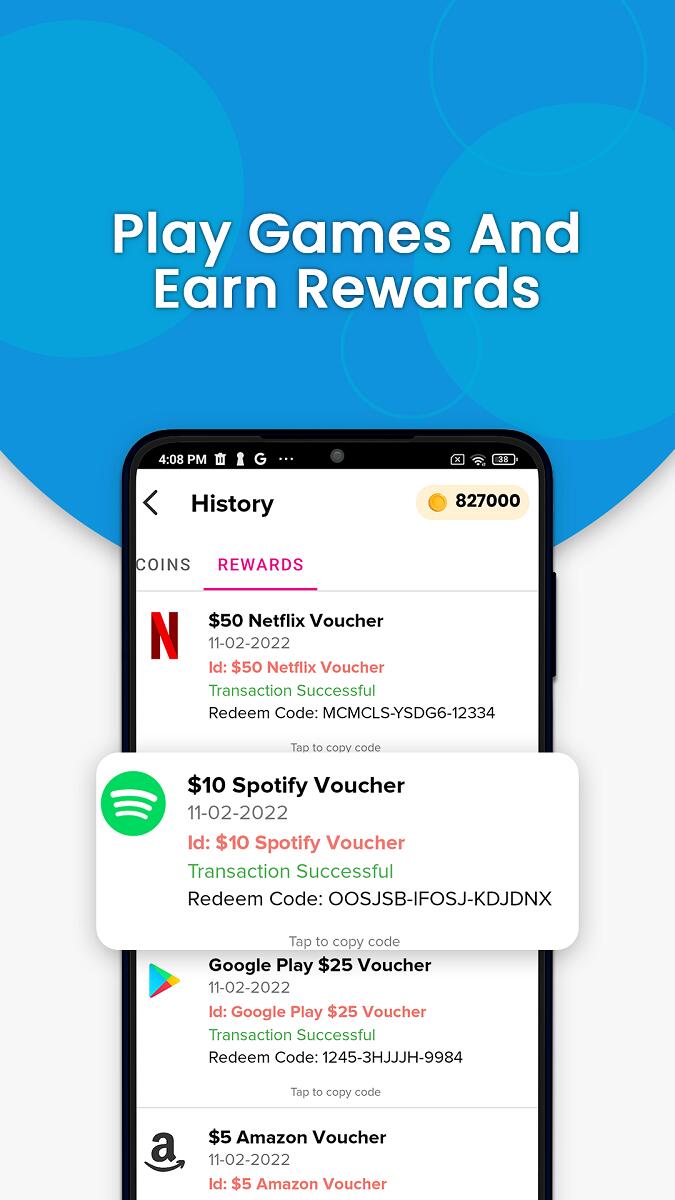 Five Key Features of the App
Play Games to Earn:
​Imagine earning while having fun! This app lets you play games, and the more you play, the more you earn. It's like turning your game time into gift time. You can get Google Play gift cards, PayPal cash, and even cryptocurrencies.
Fill Out Surveys:
​Got some opinions? Share them through surveys in the app and collect coins. Each survey you complete adds to your coin stash, getting you closer to rewards like free subscriptions and cash.
Refer Friends:
​Sharing is caring, and with Mrewards, it's also rewarding. Tell your friends about the app, and when they join and play, you earn a commission. It's a passive way to make some income.
Complete Tasks:
​Your phone is a little task-doing machine. Use it to install apps, sign up for services, and more. Every task you do in the app adds coins to your virtual piggy bank.
Redeem Coins:
What do you do with all those coins you've collected? Swap them for cool stuff! Whether you want a shopping spree with an Amazon gift card, a night of Netflix, or some Spotify tunes, your coins have got you covered. You can even exchange them for cryptocurrencies like Bitcoin.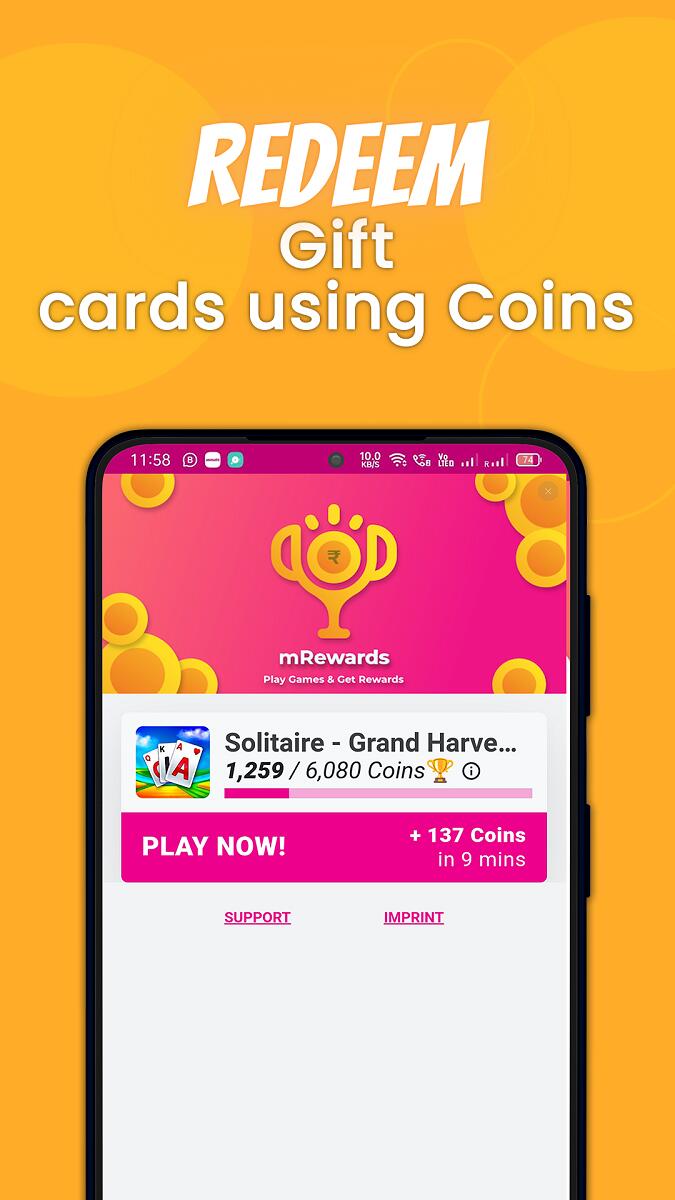 Best Tips for Using Mrewards
Maximize Your Game Time: To make the most out of the app, play the games that reward you the most coins for your time. The longer and more often you play, the more you earn. It's all about finding the right balance between fun and rewards.
Survey Strategy: When it comes to surveys, be smart. Look for the ones that offer the most coins for the least amount of time. Make sure you give honest answers — these surveys are used for research, after all.
Referral System: Don't just refer friends and forget. Remind them why the app is great, and help them get started with games and surveys. The more active they are, the more you earn from that 15% commission.
Pros and Cons of Mrewards
Pros:
Variety of Rewards: From cash to gift cards to cryptocurrencies, there's a reward for everyone.

Easy to Use: The app's tasks are simple, making it accessible to anyone with a smartphone.

Passive Earning: The referral system can generate earnings without much effort on your part.
Cons:
Time Investment: You might need to spend a significant amount of time on the app to earn substantial rewards.

Limited Tasks: There might be a limit on how many high-reward tasks are available.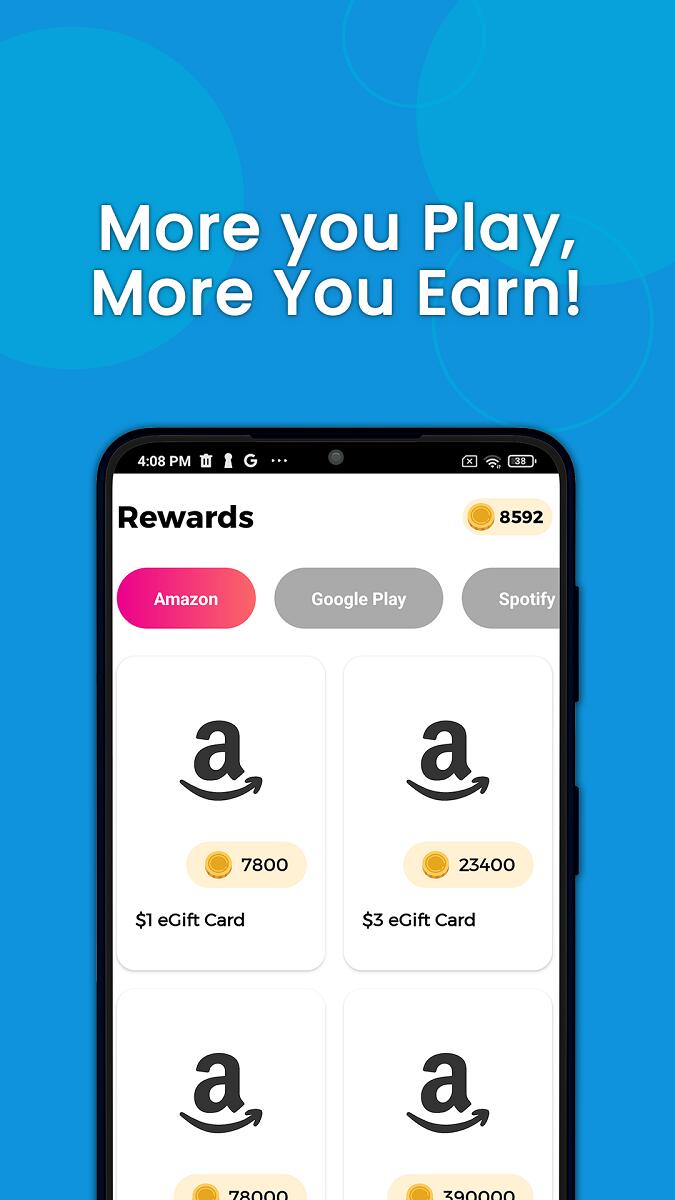 Alternatives to Mrewards
If you're looking for similar apps, consider these:
Swagbucks: Earn points for shopping, surveys, and browsing the web.

MyPoints: Collect points for online activities and redeem them for gift cards.

InboxDollars: Make money by completing various online activities.
Conclusion
Mrewards offers a fun and engaging way to earn a variety of rewards. With a mix of games, surveys, and tasks, there's always something to do to boost your coin count.
Free Download Mrewards Mod APK (Unlimited Coins) Latest Version for Android
Ready to turn your free time into rewards? Download Mrewards from Getmodnow.com, a trusted source, and start earning today!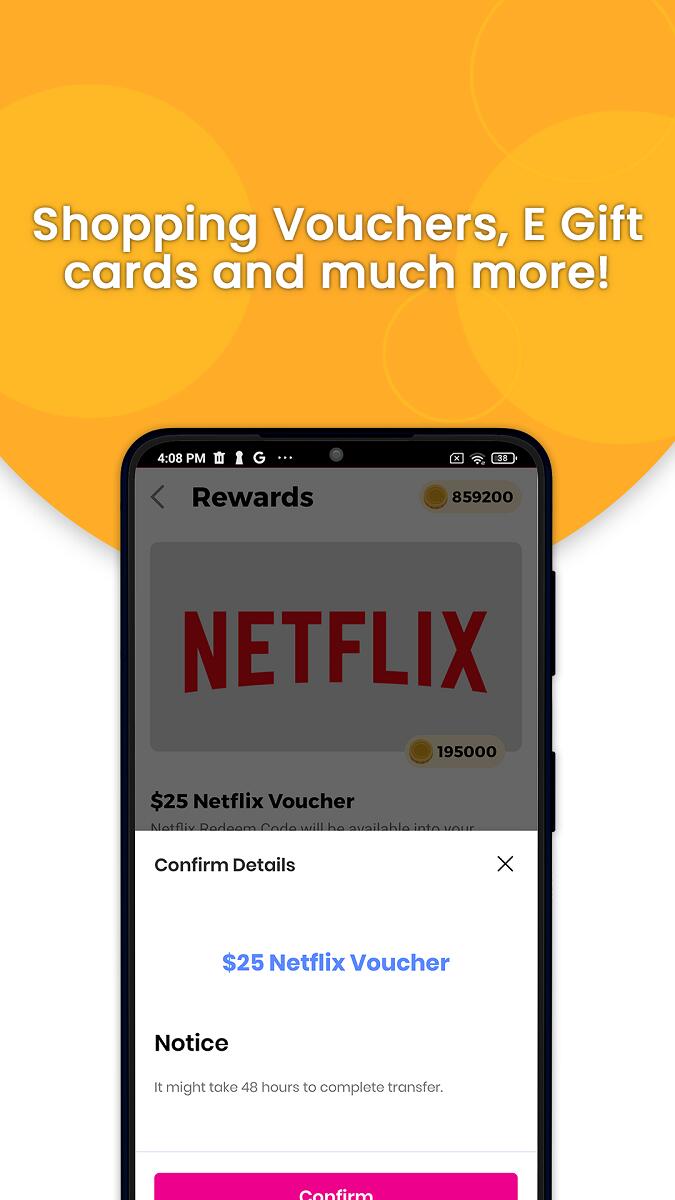 Frequently Asked Questions (FAQ)
How does Mrewards work?
Mrewards is an app where you can earn coins by playing games, completing surveys, referring frien9ds, and doing other tasks. You can then exchange these coins for rewards like cash, gift cards, and cryptocurrencies.
Is Mrewards free to use?
Yes, the app is free to download and use. You can start earning rewards without any upfront payment.
How long does it take to earn rewards?
It varies. The more you engage with the app by playing games and completing tasks, the faster you'll accumulate coins to exchange for rewards.
Can I really earn money with Mrewards?
Yes, you can earn money in the form of PayPal cash or other digital currencies by exchanging the coins you earn within the app.
How can I maximize my earnings on Mrewards?
To maximize earnings, play games that offer more coins, complete as many surveys as you can, refer as many friends as possible, and stay consistent with the tasks.
Is my personal information safe with Mrewards?
Most apps like Mrewards take user privacy seriously, but always read the privacy policy to understand how your data is used.
What kind of tasks can I do on Mrewards?
Tasks include playing games, filling out surveys, installing apps, and referring friends.
How do I redeem my coins for rewards?
Once you have enough coins, you can redeem them through the app for various rewards like gift cards, cash, and cryptocurrencies.
What if I encounter issues with the app?
You can typically get support by contacting the app's customer service through the app or website.
Can I use Mrewards on multiple devices?
It usually depends on the app's terms of service. Some apps allow it, while others restrict your account to a single device to prevent fraudulent activities.