My Perfect Hotel is a captivating mobile game where players manage a bustling hotel. It's filled with challenges to keep guests happy, upgrade facilities, and grow a hotel empire, all in delightful 3D graphics.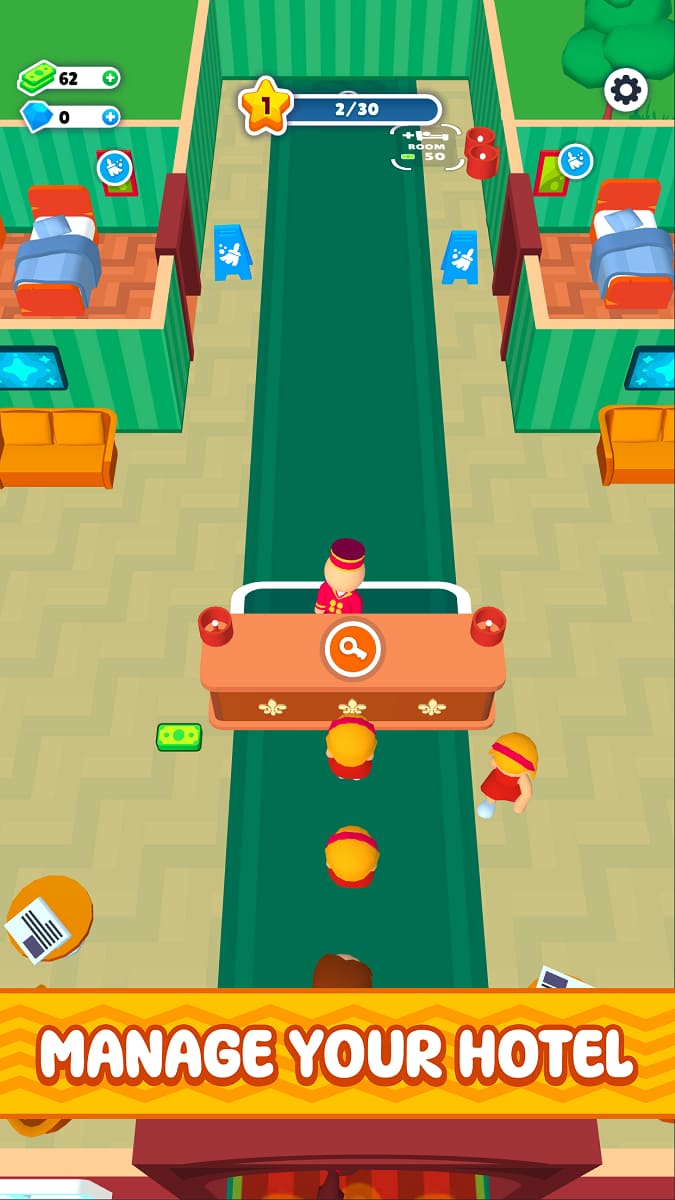 Five Key Features
A. Immersive Management Experience: Players start as a bellhop, gradually climbing to the top. You'll handle everything from cleaning rooms to greeting guests. It's a complete hotel management simulation, offering a real feel of hospitality business.
B. Expansive Upgrades and Growth: The game lets you expand your hotel, upgrade rooms, and hire staff. Each decision impacts your growth, making strategic thinking crucial. Every upgrade feels rewarding, contributing to the hotel's success.
C. Diverse Locations and Styles: From coastal retreats to forest hideaways, each hotel brings unique challenges and styles. Players can enjoy varied sceneries and adapt their strategies to different settings, keeping the gameplay fresh and engaging.
D. Fast-Paced Time Management: The game's pace requires quick decision-making. Upgrading your and your staff's speed is key to keeping up with guest demands, adding a layer of excitement to the management aspects.
E. Comprehensive Amenities Expansion: Adding amenities like restaurants and pools is vital. This feature not only increases revenue but also adds complexity, as each new amenity requires staffing and maintenance, challenging your resource management skills.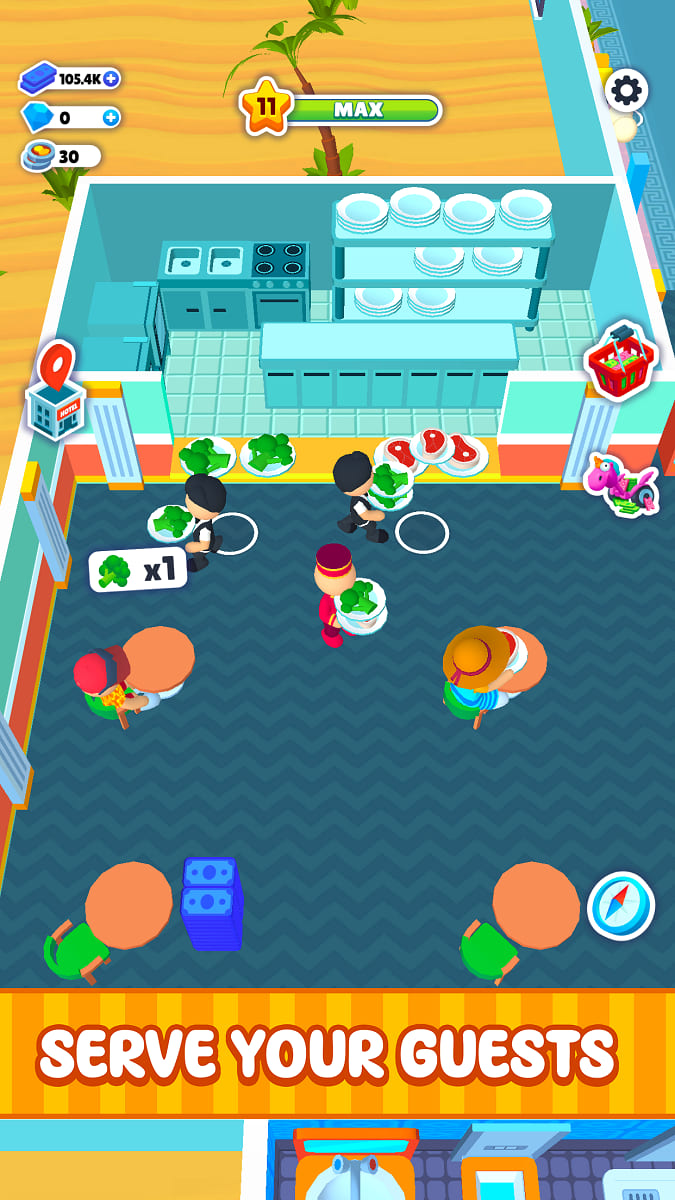 Best Tips for My Perfect Hotel
Maximizing Efficiency: Focus on upgrading movement speed early. This lets you serve guests faster, enhancing satisfaction and revenue.
Strategic Upgrading: Prioritize room upgrades and amenities that offer the highest return on investment. It's tempting to upgrade everything, but thoughtful choices lead to better financial health.
Staffing Wisely: Hiring staff is crucial. Balance between expanding facilities and having enough employees to manage them. Overstretching leads to unhappy guests.
Adapting to Locations: Each hotel setting requires different strategies. Pay attention to what works best in each location and adapt accordingly.
Guest Satisfaction: Keep an eye on guest feedback. It's a great indicator of what's working and what needs improvement in your hotel.
Pros and Cons
Pros:
Engaging gameplay with varied challenges.

Diverse locations and styles keep it interesting.

Comprehensive management aspects, from staffing to amenities.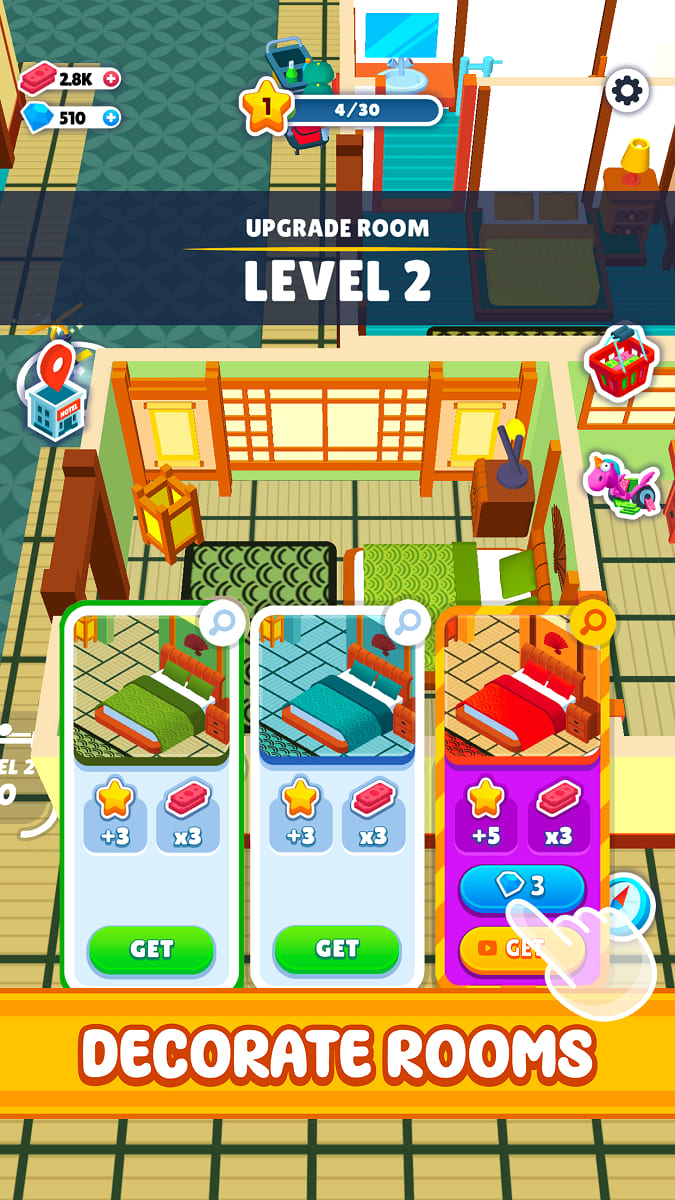 Cons:
Can be overwhelming for beginners.

Some upgrades may feel slow without in-app purchases.
Similar Games
If you enjoy My Perfect Hotel, consider trying:
Hotel Empire Tycoon for another immersive hotel management experience.

Idle Hotel Tycoon for a more relaxed, idle-style gameplay.

Resort Tycoon, which offers a similar, but uniquely different hotel management challenge.
Conclusion
My Perfect Hotel is an entertaining, challenging game perfect for anyone interested in hotel management. Its blend of strategy, time management, and customization offers hours of engaging gameplay.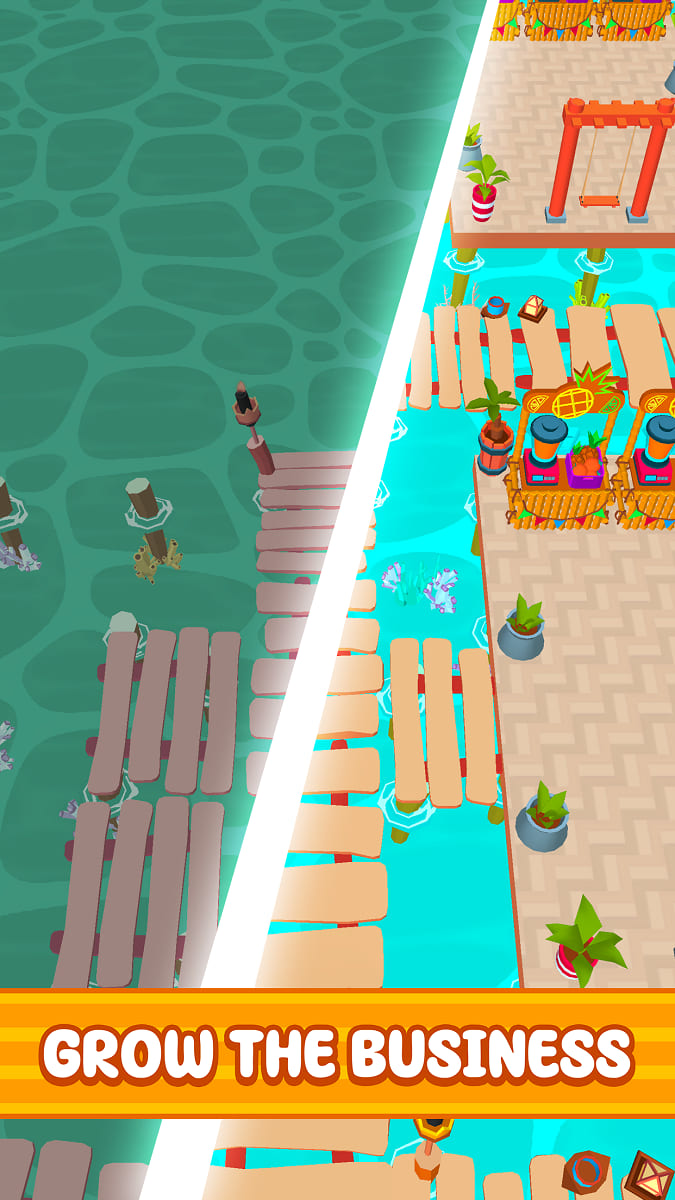 Free Download My Perfect Hotel Mod APK (Unlimited Money and Gems) Latest Version for Android
Ready to build your hotel empire? Download My Perfect Hotel from Getmodnow.com, a trusted source for safe and reliable game downloads. Begin your journey in the hospitality world today and see how far you can grow your hotel business!