Subway Princess Runner is an exciting, endless running game that promises non-stop excitement and challenge. In this article, we can dig deeper into this popular game, exploring the main functions right below this article.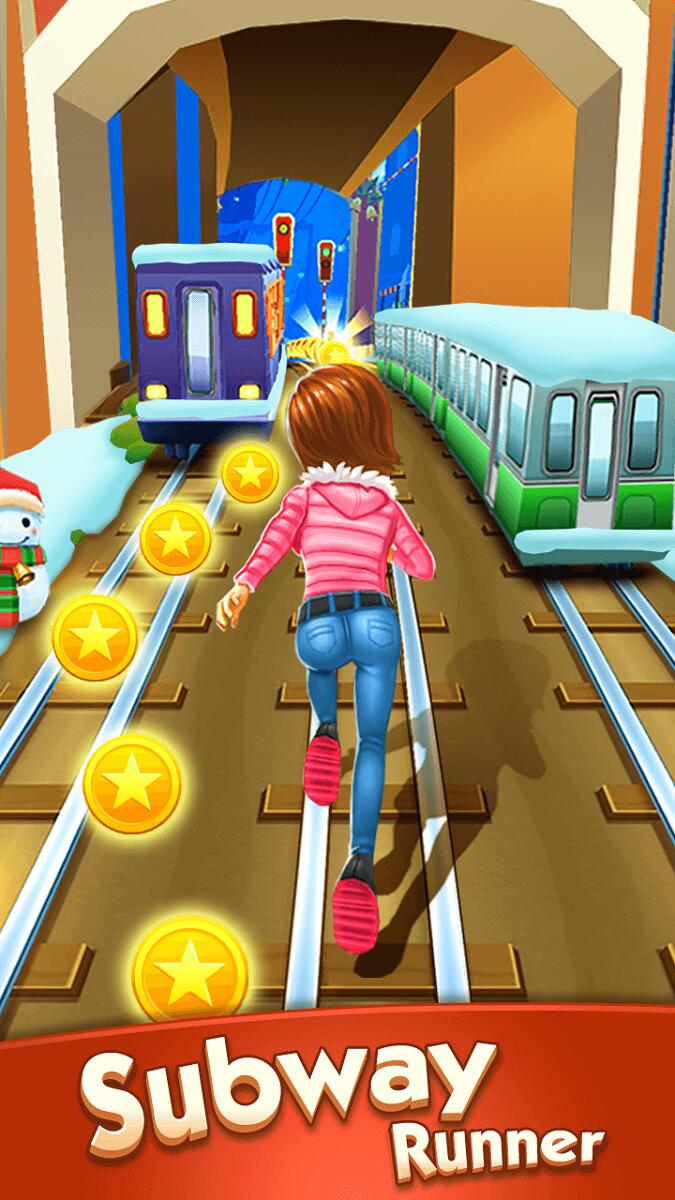 What is the Subway Princess Runner?
Subway Princess Runner is an endless runner game that offers players a fast-paced and thrilling experience. In this game, you step into the shoes of characters like Lucy and Kevin, who're on a mission to get away from the pursuing police while accumulating cash and diamonds along the way. The gameplay revolves around dodging oncoming trains, sliding under obstacles, and using a skateboard to surf through the subway. With colorful and vivid HD graphics, this game immerses players in a visually appealing world of subway adventures.
Key Features and Functions
This game boasts several key features and functions that make it a standout choice among endless running games:
Subway Theme Game: The game's setting takes place in a subway environment, providing a unique and exciting backdrop for the endless running action.
Influent Screen Touch: The game offers smooth and responsive touch controls, allowing players to navigate through the subway world with ease.
Double Tap for Skateboard: Players can activate a skateboard by double-tapping, adding an extra layer of excitement and variety to the running experience.
Challenge Global High Scores: Compete with players from around the world to achieve the highest score in the game, adding a competitive element to the endless running adventure.
Progressive Difficulty Levels: As you advance through the game, the levels become progressively more challenging, testing your reflexes and skills.
Grind Trains with Your Crew: Join forces with your cool crew and grind on trains, showcasing your prowess in the subway world.
Colorful HD Graphics: The game features vibrant and eye-catching high-definition graphics that enhance the overall gaming experience.
Upgradeable Properties: To gain endless power and improve your performance, you can upgrade various in-game properties.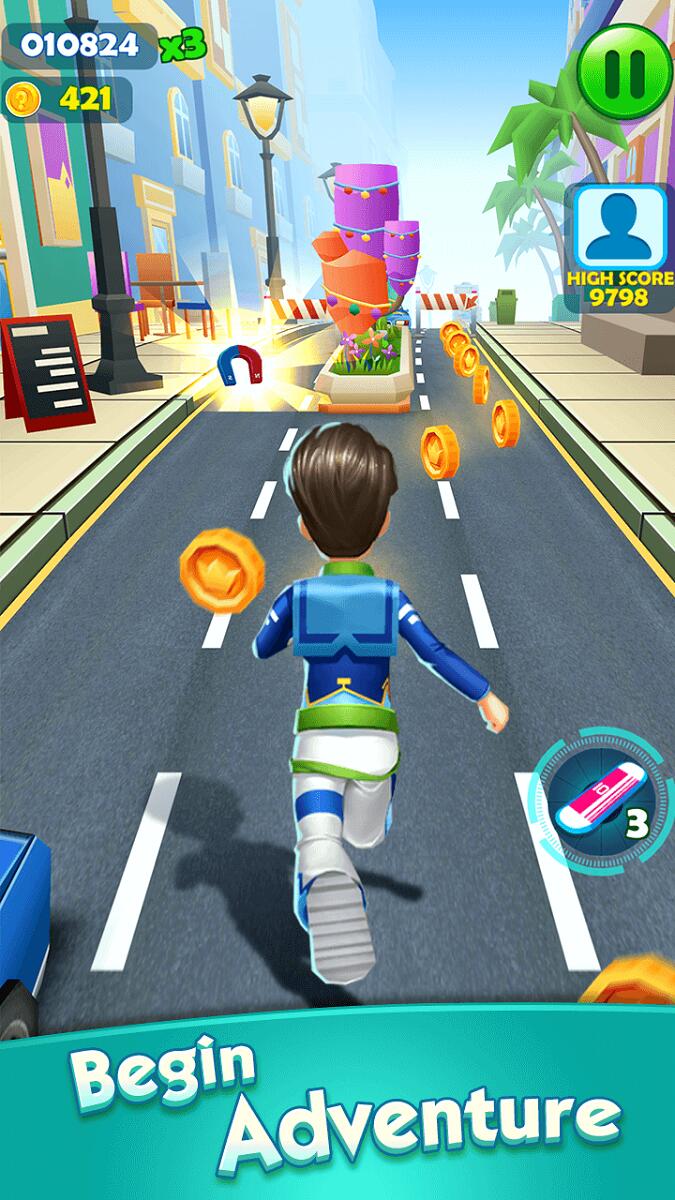 Tips for Playing Subway Princess Runner
Master the Basics: Start by becoming proficient at jumping, sliding, and swiping left or right to avoid obstacles. These basic movements are essential for survival in the game.
Collect Coins and Diamonds: Running as far as possible to collect coins and diamonds is crucial. These items are essential for purchasing upgrades and unlocking new characters.
Utilize Power-Ups: Take advantage of power-up items like score boosters and coin magnets to enhance your performance and earnings.
Complete Tasks: Progress in the game by completing tasks and challenges. This will not only help you level up but also earn rewards.
Choose Characters Wisely: Each character in the game has unique abilities. Experiment with different characters to find the one that suits your playstyle.
Pros and Cons
Pros:
Addictive and fast-paced gameplay that keeps players engaged.

A variety of characters and power-ups to enhance replayability.

Global leaderboards encourage healthy competition among players.

Colorful and visually appealing graphics create an immersive experience.

Regular updates and events keep the game fresh and exciting.
Cons:
In-app advertisements and optional purchases may interrupt gameplay.

Some players may find the game's difficulty level to be challenging.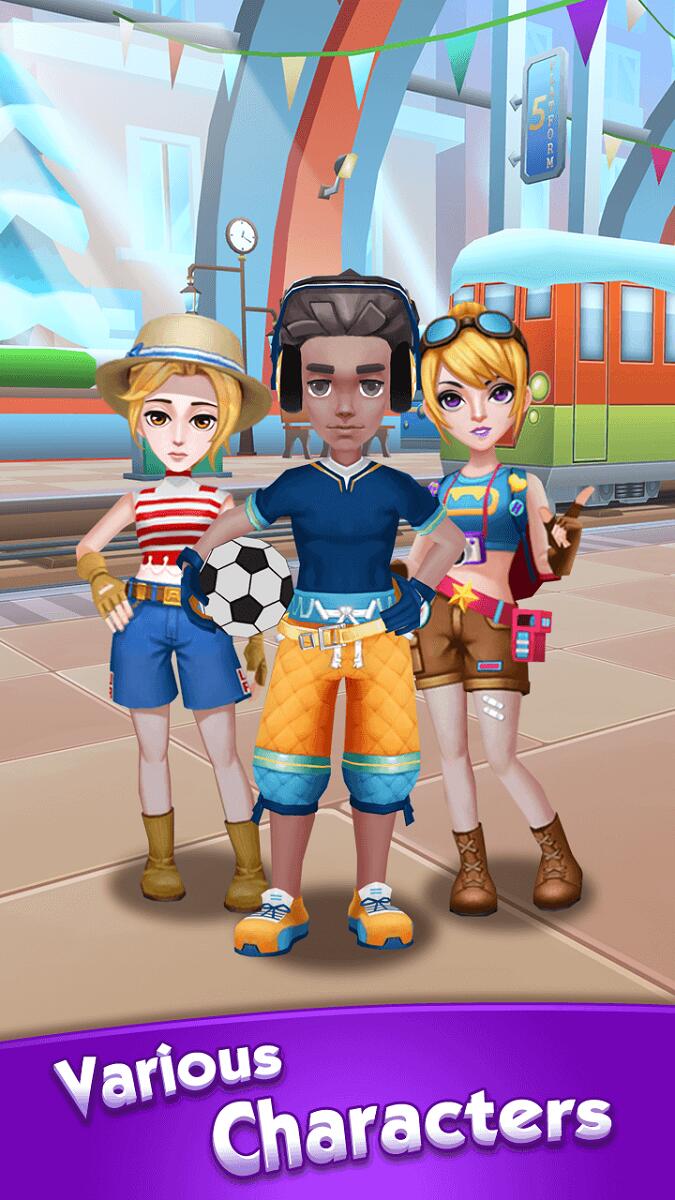 Alternatives to Subway Princess Runner
Subway Surfers: This popular endless runner game features similar gameplay mechanics but has its own unique style and characters.
Temple Run 2: Embark on a thrilling adventure in this sequel to the classic Temple Run, where you must navigate treacherous terrain, avoid obstacles, and explore ancient temples while avoiding traps and dangers.
Conclusion
Subway Princess Runner offers a captivating and fast-paced endless running experience set in the vibrant world of subway adventures. With its responsive contact controls, colorful images, and a lot of characters and strength-ups, it's no wonder that this recreation has garnered a committed player base. While the presence of ads and optional purchases may be a drawback for some, the overall enjoyment and challenge provided by Subway Princess Runner make it a worthwhile addition to any mobile gaming library.
Free Download Subway Princess Runner Mod APK (Unlimited Money, Mod Menu, All Characters Unlocked) Latest Version for Android
To begin your thrilling subway adventure with Princess Runner, download the game from GetModnow.com, a trusted source for safe and secure app downloads.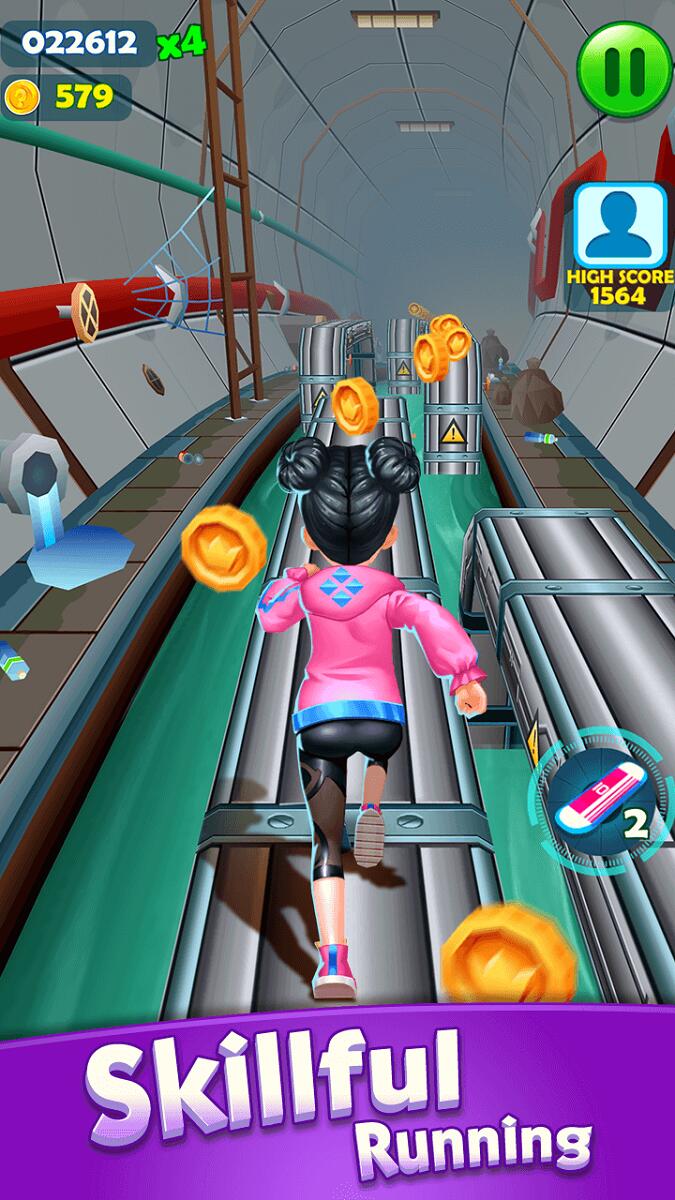 Some questions that users are interested in (FQAs)
What is Subway Princess Runner, and what sets it apart from other endless running games?
Subway Princess Runner is an endless runner game that offers a unique subway-themed setting, smooth touch controls, and various features like skateboarding and global leaderboards, making it stand out among endless running games.
How can I improve my performance in the game?
You can excel in the game by mastering basic movements like jumping, sliding, and swiping. Additionally, collecting coins and diamonds, using power-ups, completing tasks, and choosing characters wisely are key strategies for success.
What are the pros and cons of playing the game?
Pros include addictive gameplay, character variety, global leaderboards, colorful graphics, and regular updates. Cons include in-app advertisements and challenging difficulty levels.
Can you recommend some alternatives to the game for players looking for similar games?
Some alternatives to Subway Princess Runner are Subway Surfers, Temple Run 2, Talking Tom Gold Run, Minion Rush: Despicable Me Official Game, and Sonic Dash.