Undead Slayer merges hack-and-slash zeal with a touch of medieval Chinese lore. It's an app where you combat endless undead, upgrade your warrior, and survive waves of foes, all within the tap and swipe on your screen. It's action-packed, intuitive, and visually striking.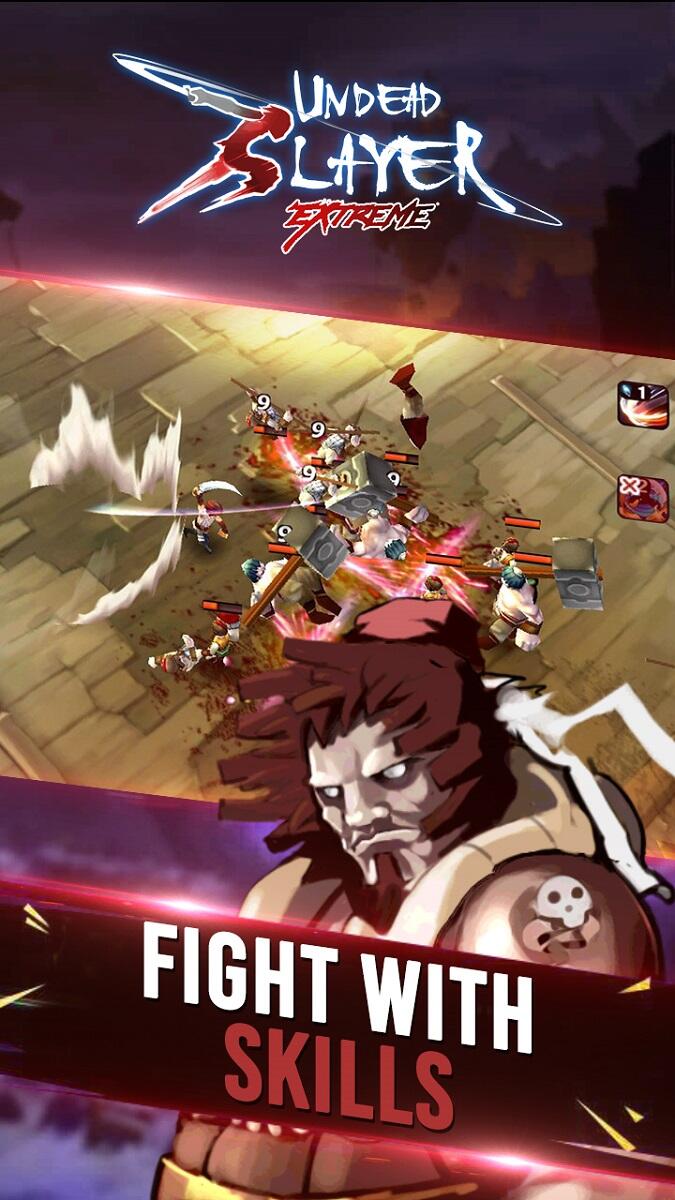 The Heart of Combat: Five Core Features
Dynamic Combat System
At the forefront of the game's appeal is its combat system, tailored for touchscreens. Simple taps send your warrior into battle against the undead. Sliding your finger across the screen executes devastating special attacks, each slicing through the enemy ranks. The tactile feedback and responsive controls make every encounter feel immediate and thrilling.
Combat is more than mindless tapping, though. Timing and strategy come into play, with the need to dodge oncoming attacks or position yourself to take out clusters of enemies. It keeps you on your toes, ensuring that every level feels fresh and challenging.
Character Customization
Before you charge into the fray, there's a chance to gear up. Customization is key to your survival. Through an array of weapons, armors, and mystical powers, you can tailor your warrior's skills to your playstyle. Whether you favor raw strength, speedy strikes, or magical might, there's a setup for you.
As you progress, you'll gather resources to further refine your arsenal. Upgrading your gear isn't just about boosting stats; it's about adapting to increasingly tougher enemies. Your choices in customization can mean the difference between victory and defeat.
Epic Journey Across Ancient China
Your quest spans 90 levels across a beautifully rendered map of ancient China. Each location is not just a backdrop but a chapter in a larger saga. The game's environment tells a story of a land once serene, now teeming with the undead menace.
Navigating this map isn't just a linear path. You'll choose your battles, face diverse environments, and encounter unique enemy types that require you to adjust your tactics. The variety keeps the journey interesting and immersive.
Loot System and Upgrades
What's a warrior without loot? Scattered across battlefields are items that can tip the scales in your favor. Health potions, skill orbs, and rare equipment drops can give you an edge. However, you'll need to balance the greed for loot with the strategy of combat. Items disappear if not collected in time, adding an element of urgency to each encounter.
This system injects an element of randomness that ensures no two playthroughs are the same. It can be rewarding when a rare drop turns a battle around or frustrating when a needed item slips away. It's a gamble that adds depth to the gameplay.
Assistive Comrades and Skills
You're not alone in your journey. Comrades join you, bringing their own skills to the battle. These AI allies can be the difference-makers in close fights, dealing damage, or providing support. You'll manage and upgrade them just like your main character, adding a layer of strategy.
These allies also contribute to the game's narrative, each with their backstory and reason for joining the fight. Their presence adds a social dimension to the game, even if it's just AI-controlled. They're more than just an extra blade; they're companions in a story of survival and triumph.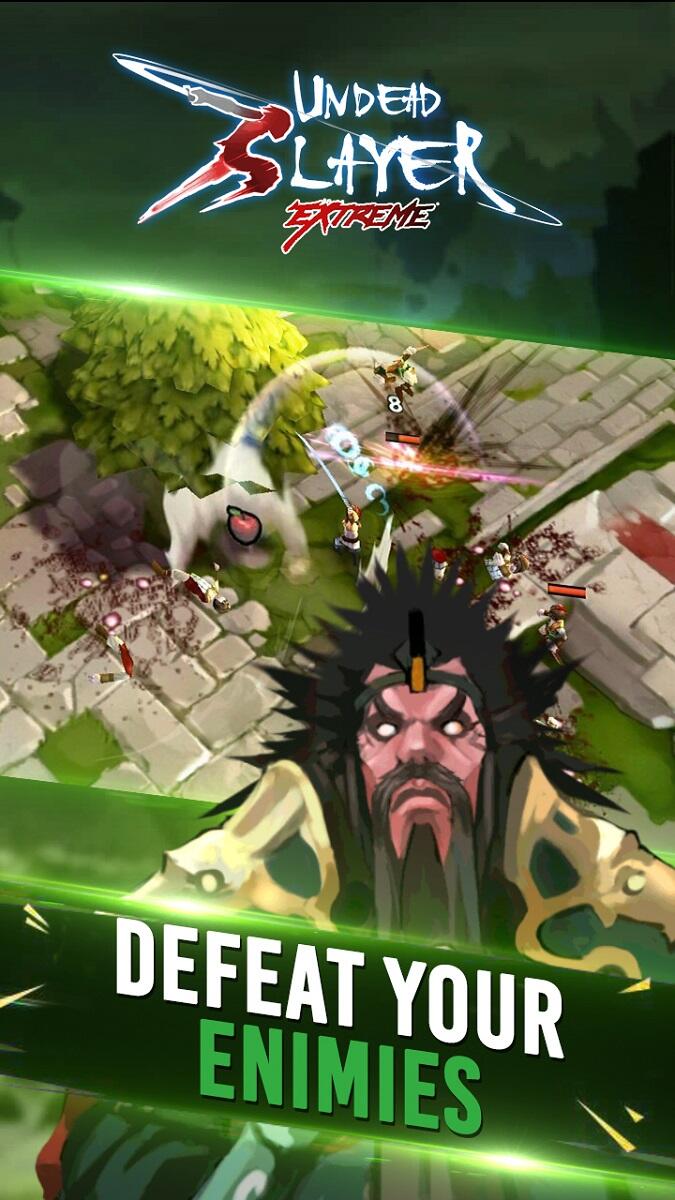 Winning Tactics: Best Tips
Know Your Enemy
Study the patterns of your foes. Each undead type has a unique attack style. Recognize the tells and counter accordingly. It's about smart fighting, not just fast tapping.
Manage Your Resources
Your resources are precious. Spend them wisely. Upgrade equipment that complements your playstyle and save up for the big-ticket items that will give you a significant advantage in battle.
Balancing Act
Keep an eye on both the battlefield and loot. Grab those drops when you can, but not at the cost of taking a hit. It's a dance between risk and reward.
Comrade Synergy
Choose comrades whose abilities support or enhance your own. A balanced team can handle a wider variety of challenges. It's about finding the right mix.
Take a Breather
Between levels, take time to strategize. Rushing from one fight to the next can lead to burnout. Use the pause to reflect on your tactics and upgrades.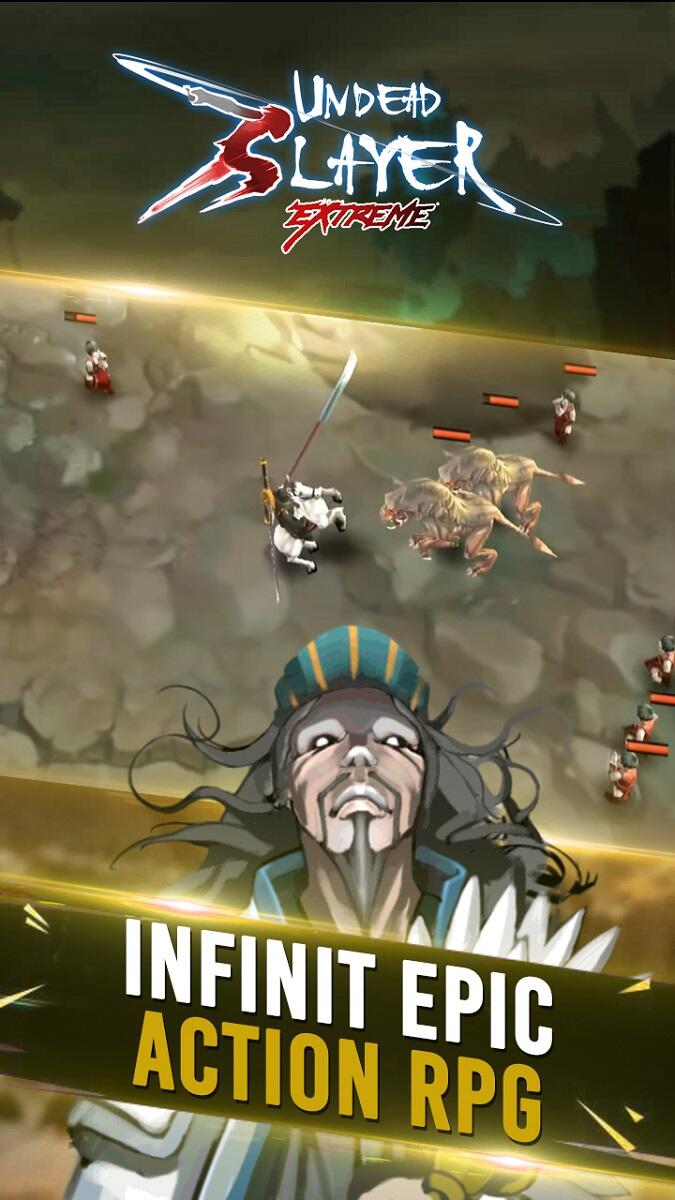 The Blade's Edge: Pros and Cons
Pros
The combat is exhilarating, with a responsive and intuitive control system.

Character customization is deep, offering numerous ways to enhance your warrior.

The journey through ancient China is visually stunning and narratively engaging.

Loot and upgrade systems provide a rewarding progression.

Comrades add a strategic layer to battles and enrich the game's story.
Cons
The automatic prioritization of combat over item collection can lead to missed opportunities.

Randomness of loot drops may frustrate players who prefer consistency.

At higher levels, the difficulty might spike, potentially requiring in-app purchases for progression.
Alternatives Worth the Clash
Looking for similar valorous ventures? "Samurai II: Vengeance" delivers swift swordplay with a bold artistic style. "Shadow of Death" casts you as a dark knight in a gothic landscape, offering similar thrills with a brooding twist. For those who enjoy the undead theme, "Zombie Siege" is another title that allows for strategic combat against hordes of the walking dead.
The Warrior's Summation
Undead Slayer stands as a testament to the fusion of action-packed gameplay and captivating storytelling. With its intuitive controls and expansive customization, it offers a robust experience for any aspiring warrior looking to test their mettle against the undead hordes.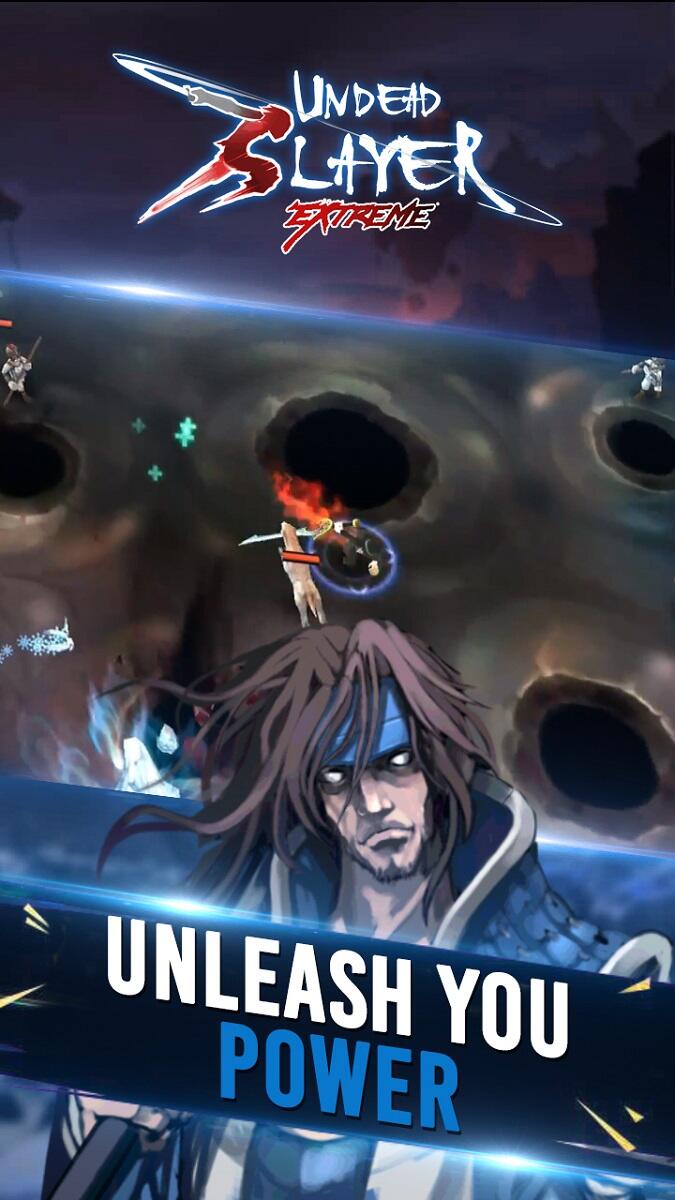 Free Download Undead Slayer Mod APK (Unlimited Money, Unlimited Jade And Gold Offline, Unlock All Weapons) Latest Version for Android
​Ready for battle? Download Undead Slayer now at Getmodnow.com, your trusted source for engaging gameplay. Arm yourself with sword and strategy, and dive into the fray. Your legend awaits.