Virtual Families 3 is a mobile life simulation app where you adopt a character, start a family, and manage their lives, much like a pocket-sized version of The Sims.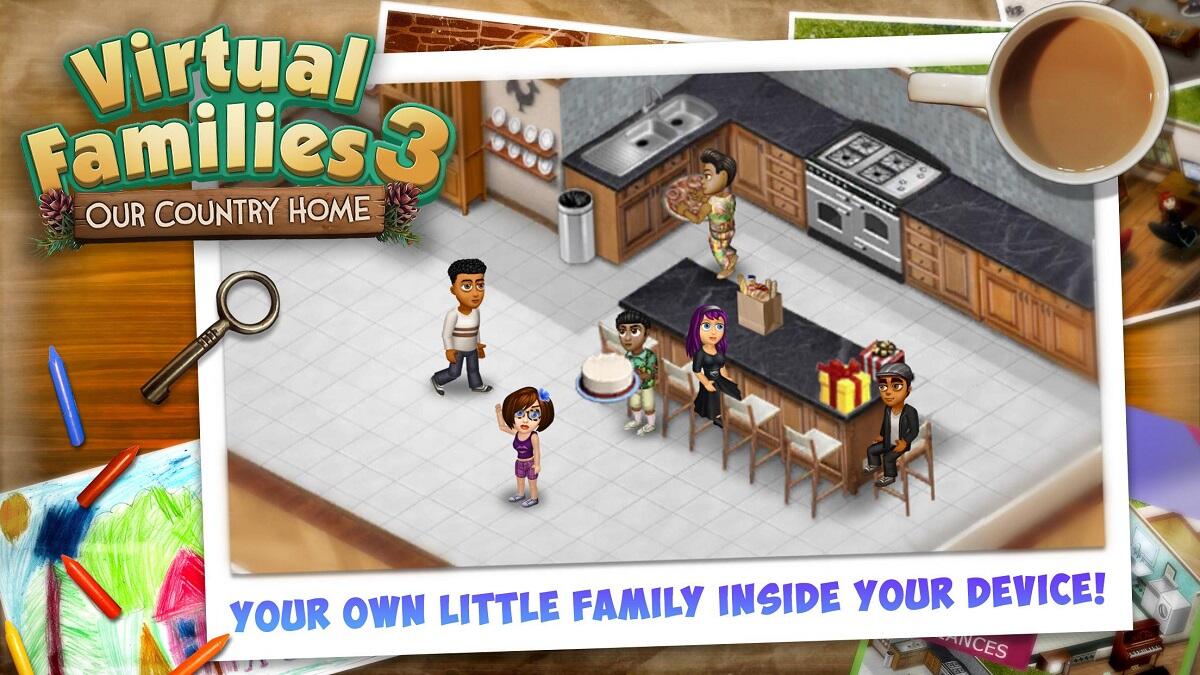 Key Features of Virtual Families 3
Adoption and Family Progression
The core of Virtual Families 3 begins with adoption. You kick off the game by choosing a little person – your character – from thousands of potential adoptees. Once settled into their sparse new home, life evolves. As you play, you witness the growth of your family tree, experiencing the joys of new generations and the strategic planning of passing on the house to the kids.
Home Customization and Expansion
Dream homes aren't built in a day, and Virtual Families 3 recognizes that. It gives you the ability to expand and personalize your virtual home gradually. As your family grows, you can add new rooms like bedrooms, gardens, and even luxury spaces like a home theater. Collecting decorations allows you to design each room to your taste, reflecting your virtual family's style and needs.
Career and Finances
What's a family without a livelihood? Your little people need to work to earn money for home improvements, necessities, and the occasional splurge. You'll oversee their careers, encouraging them to work hard and smart, leading to promotions and better pay. Their financial health is in your hands, and wise management is key to a prosperous life.
Real-Time Life Simulation
The game operates on a real-time basis. This means your virtual family continues their lives, working, eating, and growing even when you're not playing. It's like leaving the house for work and coming back to see what the family has been up to. This real-time aspect brings a unique dynamic to the game, as you'll return to various situations based on how you've guided them before stepping away.
Education and Discipline
In Virtual Families 3, education starts at home. Establishing routines, imparting discipline, and leading by example are key aspects of your virtual children's upbringing. Your actions influence their habits and decisions, affecting their ultimate success in virtual life. Instilling values and skills early on is crucial for their development.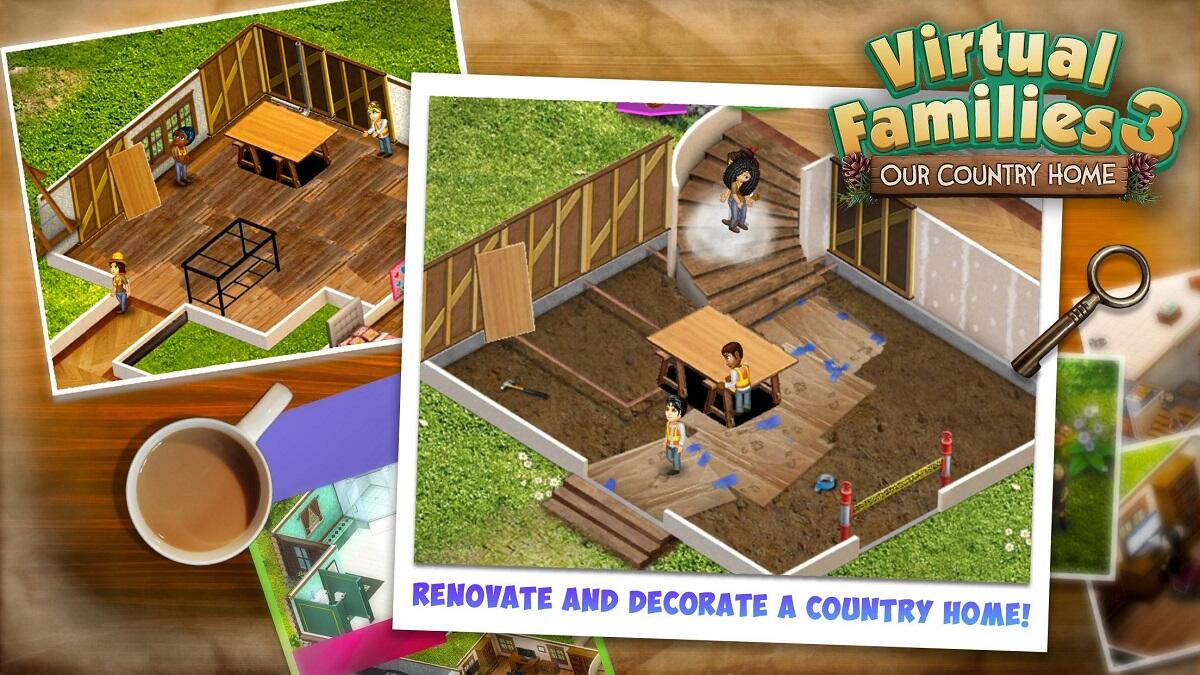 Best Tips for Virtual Families 3
Prioritize Your Finances
Money makes the virtual world go round. To ensure your family thrives, balance spending between immediate needs and long-term investments. Always have your little people employed and upgrade their workstations for better pay.
Smart Home Expansion
Expand your home thoughtfully. Consider what your family needs – more space for kids, or maybe a workroom to increase income. Plan your purchases and avoid going on a shopping spree that could drain your resources.
Health Is Wealth
Keep an eye on your family's health. A sick family member can't work or look after themselves. Stock up on medicine and food, and don't forget to indulge in the occasional treat to keep spirits high.
Educate and Discipline
Your children's future depends on the foundations you lay. Be consistent with discipline and ensure they attend to their studies and chores. Success here means more responsible and productive grown-ups later on.
Play to the Real-Time Aspect
Utilize the real-time nature of the game to your advantage. Assign tasks to your family before you step away, so they continue to make progress, earning money and maintaining the house.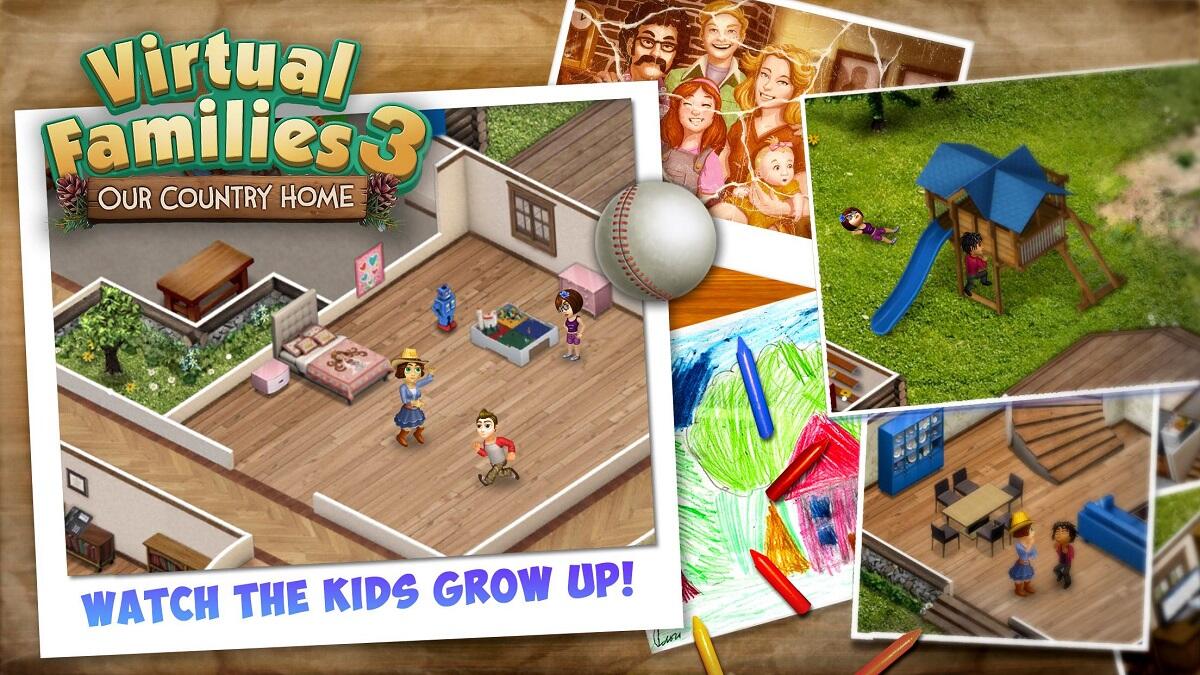 Pros and Cons of Virtual Families 3
Pros
The game offers a rich simulation of life, allowing for a deep level of customization and personalization. Its real-time aspect adds an unexpected layer of realism.
Cons
However, the real-time feature can be a double-edged sword. If you neglect the game for too long, you might return to a host of problems. The game also might move too slowly for some, with progress tethered to actual time rather than gameplay.
Similar Alternatives to Virtual Families 3
If you love Virtual Families 3, consider trying "The Sims Mobile" for a more in-depth life simulation. "BitLife" offers a text-based life path choice game. For a different take, "Animal Crossing: Pocket Camp" provides a community-building experience with cute animals.
Conclusion
Virtual Families 3 offers a slice of life in your pocket. With its depth in family management, home customization, and real-life mirroring, it's a game that can be a delightful daily check-in or a long-term storytelling experience. Whether you're nurturing a family or designing a dream home, there's a little something for every aspiring virtual parent.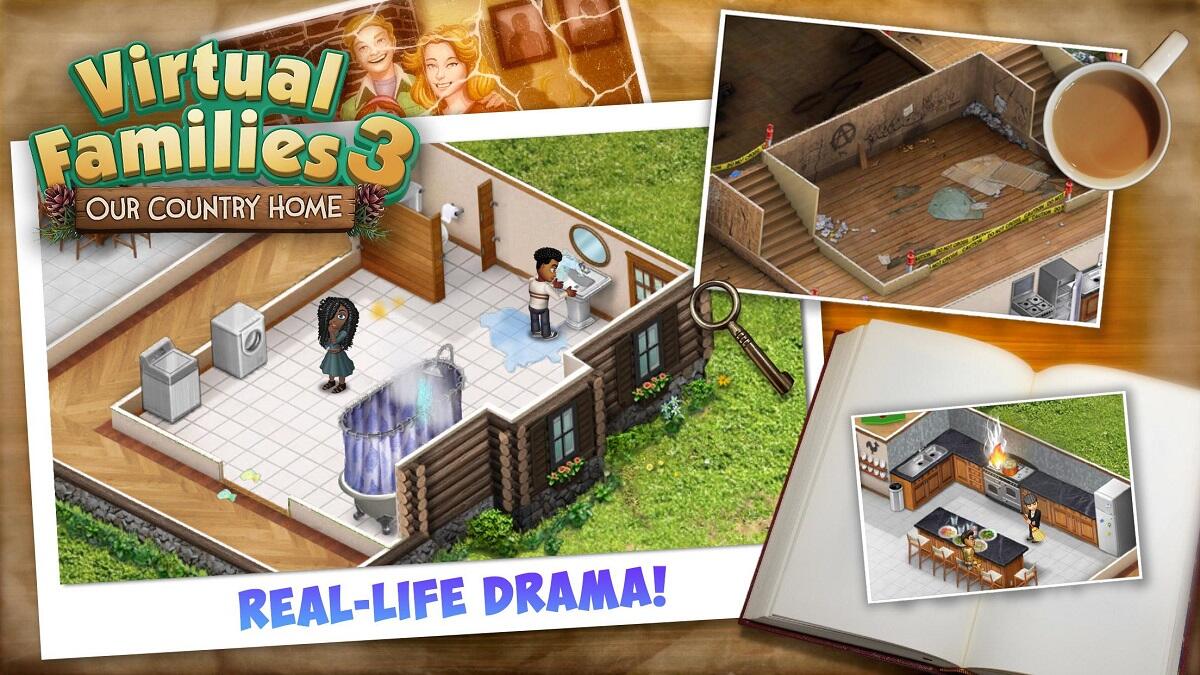 Free Download Virtual Families 3 Mod APK (Everything Unlocked, Unlimited Money) Latest Version for Android
Ready to start your virtual lineage? Get your family story rolling by downloading Virtual Families 3 from Getmodnow.com. It's a trusted source where you can adopt your new family safely and start shaping their lives right away. Join the simulation fun and start building your virtual legacy!