Wallcraft is an app for Android phones and tablets. It gives you many beautiful wallpapers for your device. These wallpapers fit your screen perfectly. You can choose from HD, 4K, and live wallpapers. They make your phone look great.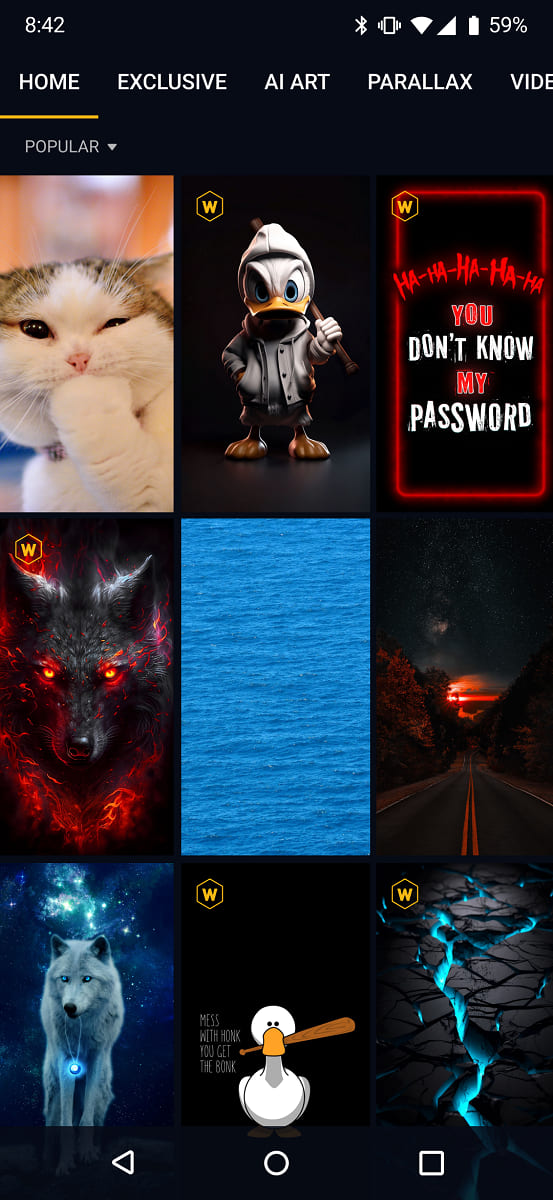 Five Key Features of Wallcraft
Perfect Fit for Your Device
Wallcraft has a smart feature. It only shows wallpapers that fit your screen size. This means you always get the best look for your phone or tablet. Whether you have a small phone or a big tablet, the app has the right wallpaper for you. It supports many screen sizes like Full HD (1080p) and Ultra HD (4K).
High-Quality Wallpapers
This app has a huge collection of wallpapers. There are over 80,000 options for smaller screens. For Full HD screens, there are more than 10,000 choices. And for phones with 2K and 4K screens, there are thousands more. These wallpapers are not just many. They are also very clear and beautiful. They come in HD, 4K, and even 8K quality.
Live and 4D Wallpapers
Live wallpapers make your phone's background move. Wallcraft has live wallpapers that look like they have depth. This is called the parallax effect. It's like the wallpaper moves when you move your phone. These 4D wallpapers add a cool, dynamic touch to your device.
Dual Wallpapers
Here's something unique. You can have two different wallpapers at the same time. One for your lock screen and one for your home screen. This way, you can have two styles or themes on your phone. It's like having two looks in one.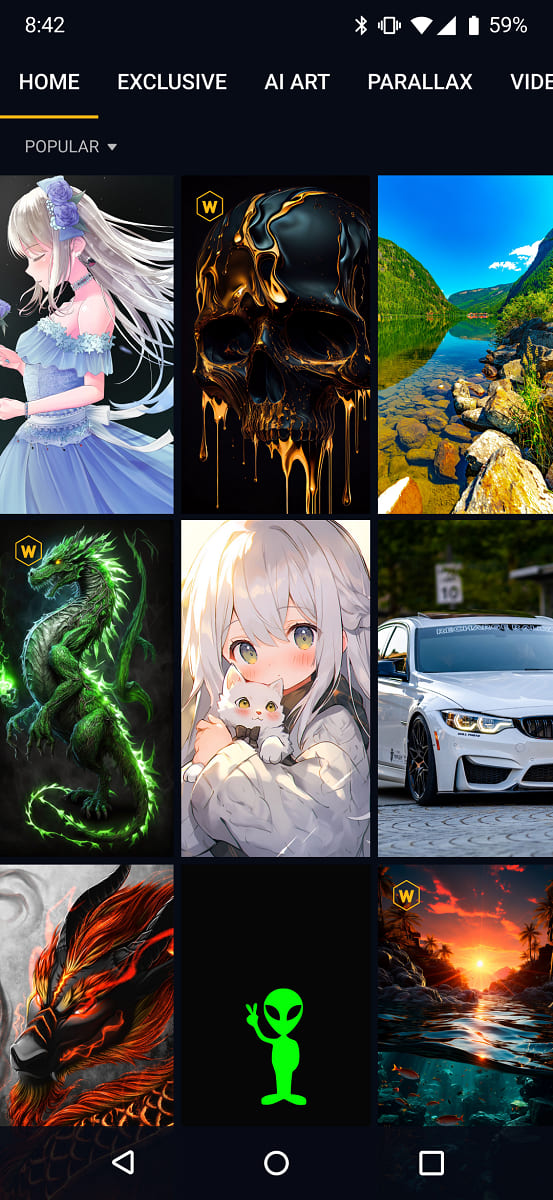 Easy to Use and Update
Wallcraft is simple to use. You can find new wallpapers easily. They update the collection every day. Every eight hours, new wallpapers are added. So, you always have fresh and trendy options. You can search for specific wallpapers too. Like if you want a wallpaper of your favorite movie or place.
Best Tips for Using Wallcraft
Explore Categories: Wallcraft has many categories. If you like nature, games, or movies, there's a category for you. Exploring these can help you find the perfect wallpaper.

Try Live Wallpapers: Live wallpapers make your phone more interesting. They move slightly, which looks cool. Try different ones to see which you like best.

Customize for Mood or Season: Change your wallpaper to match your mood or the season. For example, use a snowy scene in winter or a beach scene in summer. Wallcraft makes this easy.

Use Dual Wallpapers for Variety: With dual wallpapers, you can have two different themes. Maybe a calm one for your lock screen and a vibrant one for your home screen. This keeps your phone looking fresh.

Regular Updates: Check the app often. New wallpapers are added every few hours. This way, you won't miss out on the latest and coolest designs.
Pros and Cons of Wallcraft
Pros:
Variety: There are thousands of wallpapers. This means lots of choices for you.

Quality: The wallpapers are high quality. They look sharp and clear on your screen.

Custom Fit: Wallpapers are made to fit your screen size. This means they always look just right.

Updates: New wallpapers are added very often. This keeps the collection fresh and exciting.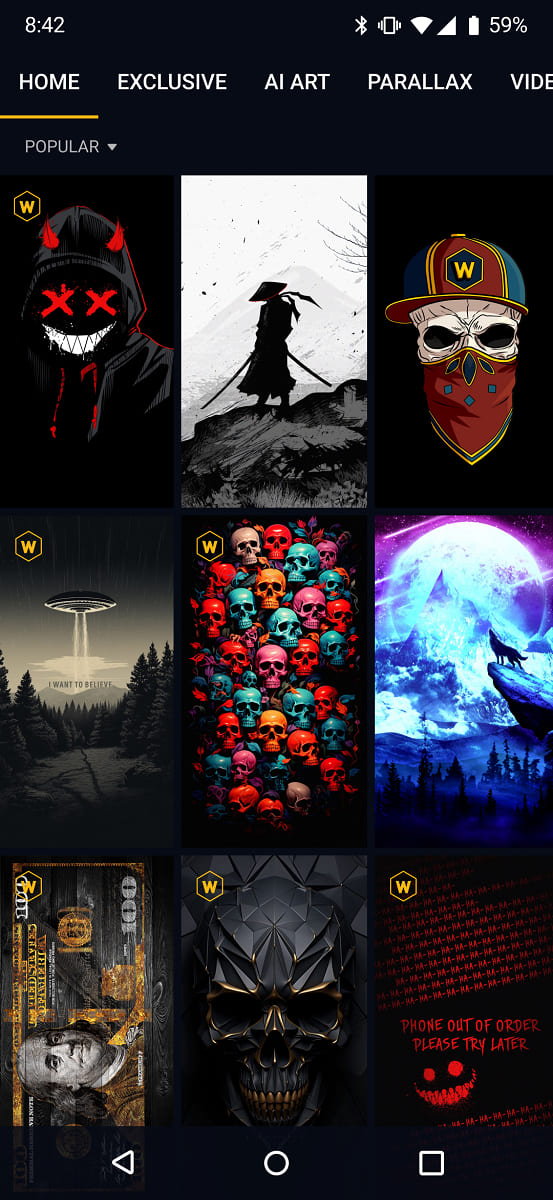 Cons:
Overwhelming Choices: Sometimes, having too many options can make it hard to choose.

Internet Usage: Live and 4D wallpapers might use more internet data. This could be a problem if you have a limited data plan.
Similar Apps to Wallcraft
Zedge: Offers wallpapers and ringtones. It has a wide variety of choices.

Backdrops: Known for unique and artistic wallpapers. Great for creative looks.

Muzei Live Wallpaper: This app changes your wallpaper daily. It uses famous art pieces, adding a touch of culture to your phone.
Conclusion
Wallcraft is a great app for finding the perfect wallpaper for your Android device. It offers a wide range of choices, from HD to live wallpapers. The app is easy to use and updates regularly. While the vast selection can be overwhelming, the quality and customization options make it a top choice.
Free Download Wallcraft APK (Premium Unlocked) Latest Version for Android
Ready to give your phone a new look? Download Wallcraft from Getmodnow.com. It's a trusted source for apps. Get the perfect wallpaper for your phone today!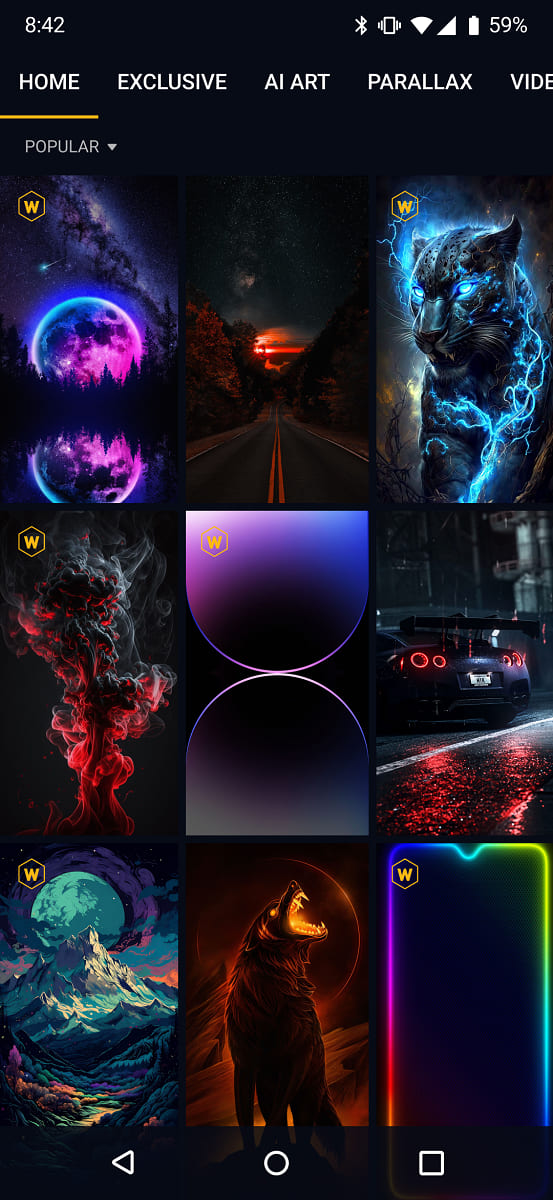 Frequently Asked Questions (FAQ)
Q: How does the app make sure the wallpaper fits my screen perfectly?
A: The app automatically detects your screen size. It then shows only those wallpapers that match your screen's dimensions. This ensures a perfect fit for any device, whether it's a small phone or a large tablet.
Q: Can I find wallpapers that move or have special effects?
A: Yes, you can. The app offers live wallpapers with a parallax effect. This means the wallpaper appears to move as you tilt your phone, giving a dynamic and engaging look to your screen.
Q: Is it possible to have different wallpapers on my lock screen and home screen?
A: Absolutely! The app allows you to set dual wallpapers. You can choose one style for your lock screen and another for your home screen, offering variety and personalization.
Q: How often can I find new wallpapers in the app?
A: The app updates its wallpaper collection every eight hours. This means you have access to new and trendy wallpapers several times a day, ensuring a fresh and updated selection.
Q: What should I do if I have a limited data plan but still want to use live wallpapers?
A: If you're on a limited data plan, consider downloading live wallpapers while connected to Wi-Fi. This way, you can enjoy the dynamic wallpapers without using up your mobile data.