Zombie Tsunami is a fun mobile game where you control a group of zombies. Your goal? Turn people into zombies and create the biggest group possible. It's a game full of action and adventures. You can eat your friends in the game and run through cities, breaking everything in your way.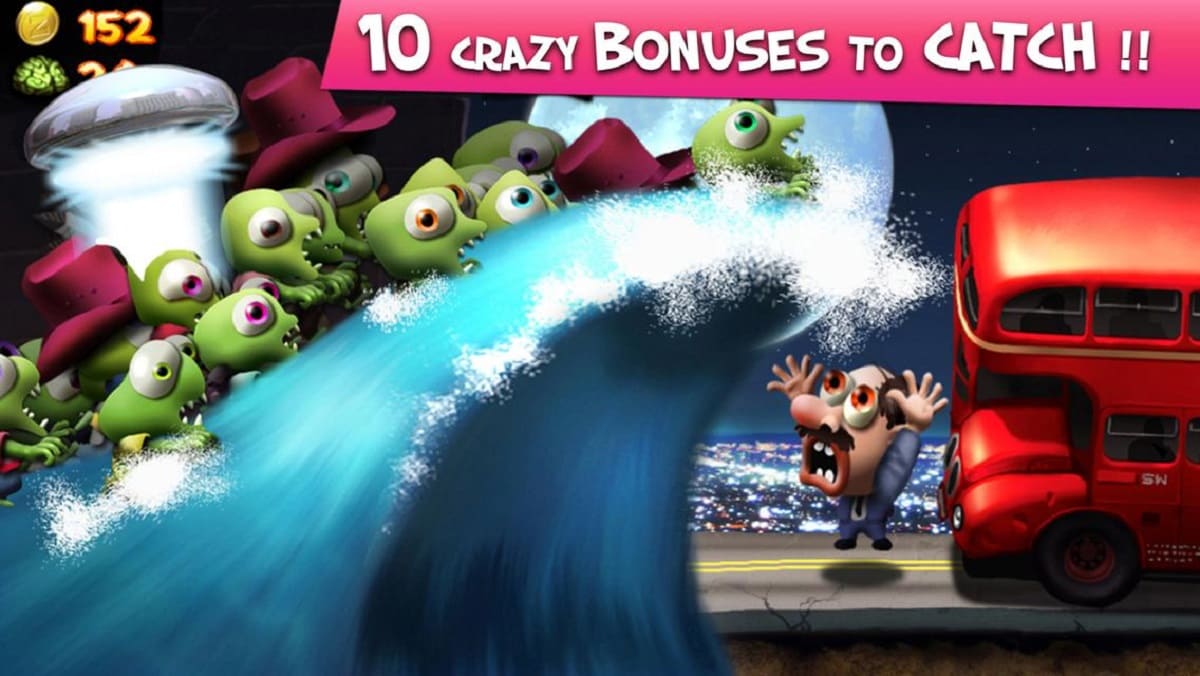 Five Key Features of the Game
Easy-to-Learn Controls
The game is very easy to play. You just need one finger to control your zombie group. Tap on the screen, and the zombies will jump over obstacles and cars. This makes the game perfect for all ages. You can play it anywhere, anytime, without needing to learn complicated controls.
Exciting Power-Ups
Imagine turning your zombies into ninjas or even dragons! Zombie Tsunami has 10 different bonuses like these. Each one adds a fun twist to the game. For example, as ninja zombies, you can jump higher and faster. As a dragon, you fly over the city. These power-ups make each game exciting and different.
Upgrades and Zombie Birds
You can make your zombies even stronger with upgrades. There's also something special called zombie birds. These birds have special powers to help your zombies. They can pick up more people or collect more coins. It's like having an extra helper in the game.
Over 300 Missions
With more than 300 missions, you won't get bored. Each mission gives you a new challenge. You might need to jump over a certain number of cars or turn a number of people into zombies. It's fun to try and beat all these missions!
Travel the World
In the game, you can run through 11 different places. It's like traveling the world with your zombie group. Each place has its own look and obstacles. You might be running through a city one minute and a desert the next.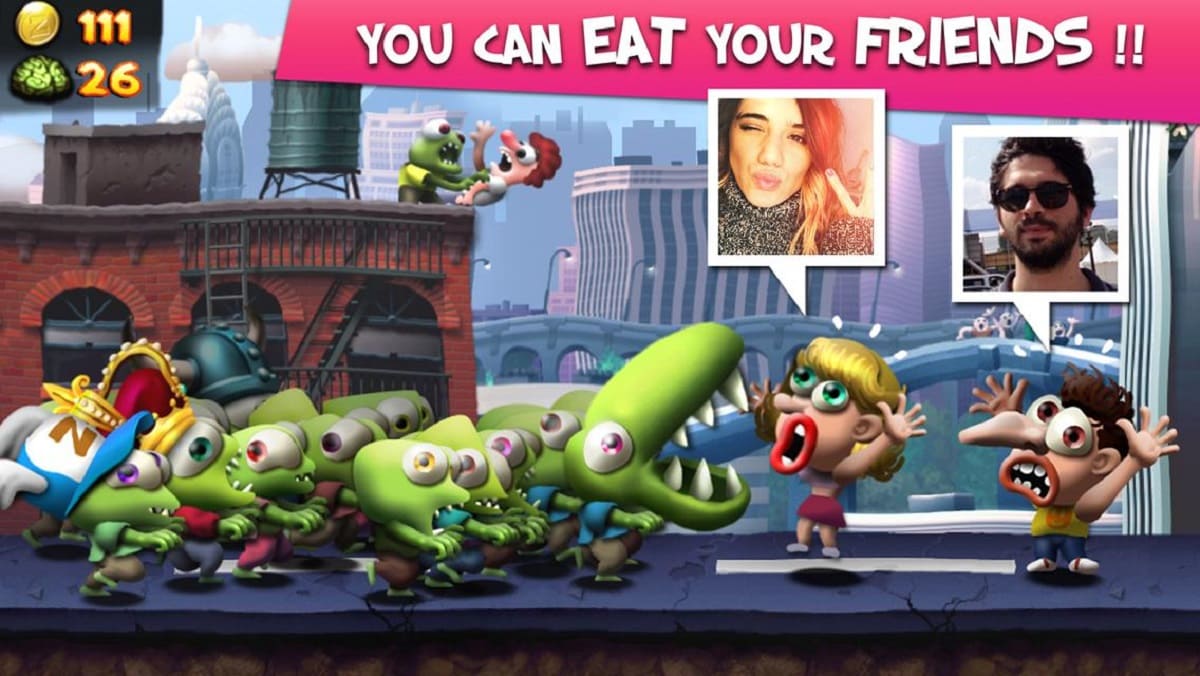 Best Tips for Playing Zombie Tsunami
Collect Coins Wisely
Coins are important in the game. They let you buy upgrades and power-ups. Always try to collect as many coins as you can. Sometimes, it's better to miss a few coins than to lose zombies by hitting an obstacle.
Balance Risk and Reward
In the game, you'll see people you can turn into zombies. Sometimes they're easy to get, but other times they're near tricky obstacles. Always think: is it worth the risk? If you have lots of zombies, you can take more risks.
Use Power-Ups at the Right Time
Power-ups like turning into a dragon are super fun. But use them wisely. Save them for the tough parts of the game. This way, you can get past hard obstacles more easily.
Upgrade Strategically
When you upgrade, think about what will help you the most. Maybe you need more zombie birds to help you collect coins. Or perhaps making your zombies stronger is better. Choose upgrades that match your playing style.
Practice Makes Perfect
The more you play, the better you'll get. You'll learn how to jump over cars and buses easily. You'll know when to use power-ups.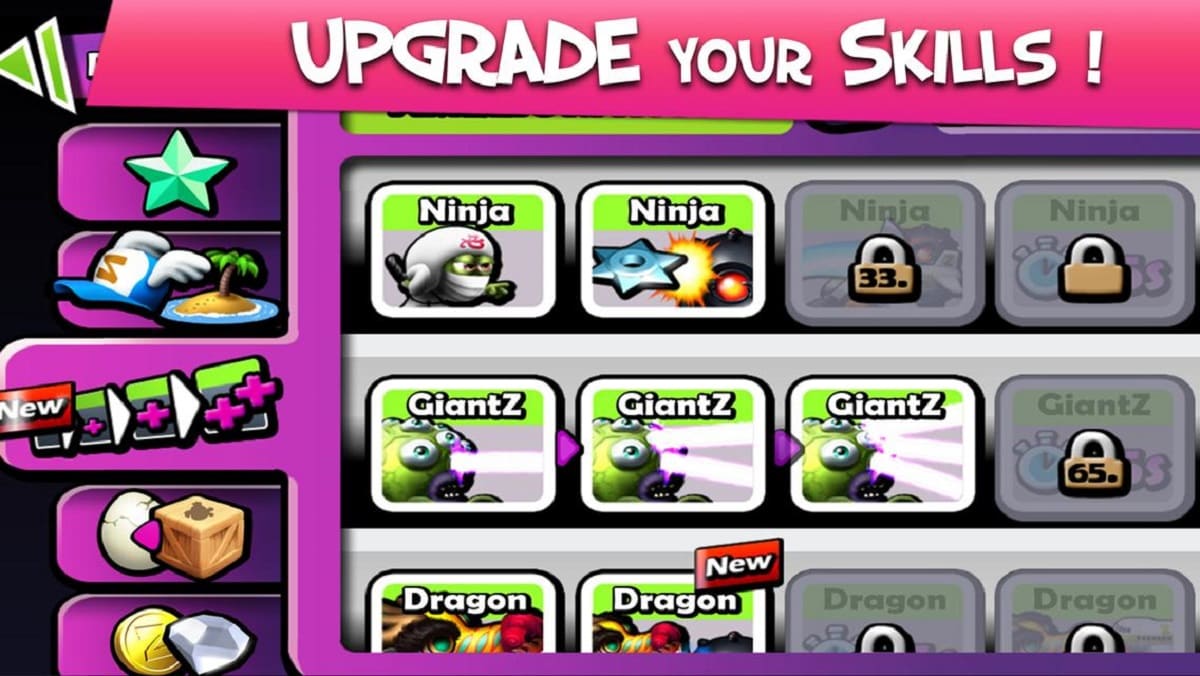 Pros and Cons of Zombie Tsunami
Pros
Simple Controls: The game is easy to play, making it fun for everyone.

Variety of Levels: With over 300 missions, you won't get bored quickly.

Creative Power-Ups: The game's power-ups, like turning into a dragon, are really fun.
Cons
Repetition: After a while, the game can feel a bit the same.

Challenging for Beginners: New players might find it hard at first to keep a big group of zombies.
Similar Games to Try
If you like Zombie Tsunami, here are a few similar games:
Subway Surfers: This is another fun running game where you dodge trains and collect coins.

Temple Run: In this game, you run through a temple, avoiding obstacles and collecting treasures.

Minion Rush: This game is based on the "Despicable Me" movies. You run as a minion, collecting bananas and avoiding obstacles.
Conclusion
Zombie Tsunami is a fun and clean-to-play recreation. It's remarkable for every age. The recreation keeps you interested with plenty of missions and funky electricity-ups. It's a game where you may have a terrific time turning human beings into zombies and developing a large zombie institution.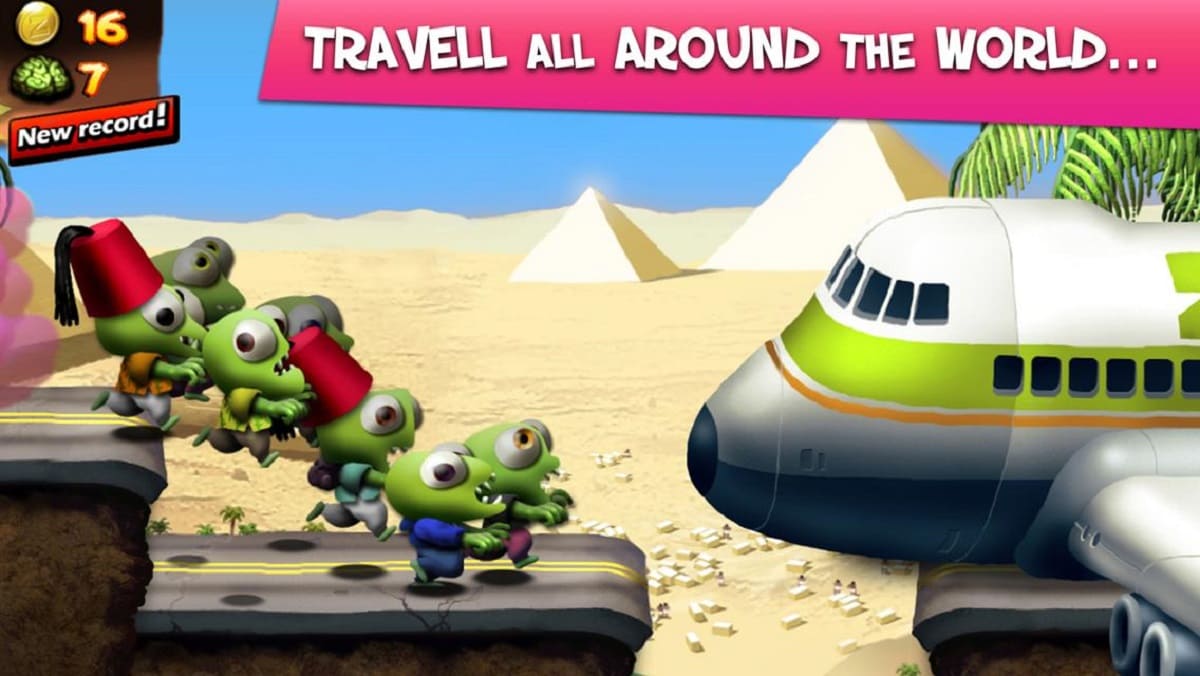 Free Download Zombie Tsunami Mod APK (All Unlocked Max Level) Latest Version for Android
Ready to join the zombie fun? You can download Zombie Tsunami from Getmodnow.com. It's a trusted source, and the game is free. Get it now and start your zombie adventure!
Q1: How do I control my group in the game?
A1: It's really simple! Just tap on the screen to make your group jump. This single-touch control makes it easy to play.
Q2: What makes the game different each time I play?
A2: The game has many missions (over 300) and power-ups like turning into ninjas or dragons. These add variety and new challenges every time you play.
Q3: Can I improve my group of zombies in any way?
A3: Yes, you can! Use coins to buy upgrades, and don't forget about the zombie birds. They have special abilities that help your group.
Q4: Is the game suitable for beginners or only experienced players?
A4: The game is great for everyone. Beginners might find it a bit challenging at first, but the simple controls make it easy to learn. With practice, you'll get better quickly.
Q5: What should I focus on collecting during the game?
A5: Try to collect as many coins as possible. They are important for buying upgrades and power-ups. But remember to balance this with keeping your group safe from obstacles.